There should be no doubting that mobile marketing is going to be the next great wave and you should get on it now! One of the neater, newest, functional-able tools we discovered is the SavvyCard. Text your business card, email your business card or even add it to your email signature!
First, if you are not reading your direct messages on Twitter, you may be missing some great offers. Though most of your direct messages on Twitter are automated replies to when you follow people, there will be a few that are genuine and here is one we got that I am happy I noticed.
So what exactly is a SavvyCard?  Wish we could explain it in just one sentence, but we feel it is the next generation of business card that is designed for any savvy online business marketer! Plus, they are just darn cool looking!
Here are a few highlights to the Savvycard!
Powerful Brand Control
Highly Customizable
Works On Desktops, Tablets & Smartphones
Highly customizable with photos & graphics
Easy to create and sharable with anyone
One-touch calling, texting, email and driving directions
Include profile, company history, websites, social networking and more
Detects & adjusts to displays on any smart phone, tablet or computer browser
Recommend & promote people & business you affiliate with from your card
Promote yourself with own personal QR code
Make notes on cards as helpful reminders and much more!
Once you have taken the time to create your SavvyCard, here are several of the benefits and we are certain you will discover more!
Share Your Online Business Card by E-mail!

Share Your Online Business Card by Text Message!

Share Your Online Business Card Using Your QR Code!
After you have created your SavvyCard you can save it and share it!
"Here is the QR code that is associated with this card. If you wish to use this for your own promotional tools, please feel free to download this code to your computer now."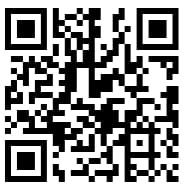 Add Your Savvycard to Your e-Mail Signature!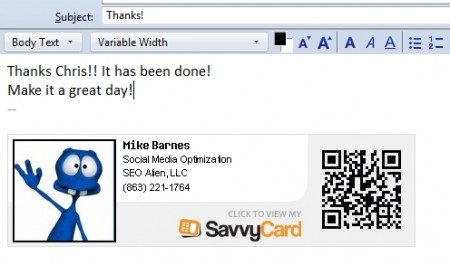 Your Card is Even Search Engine Optimizable!!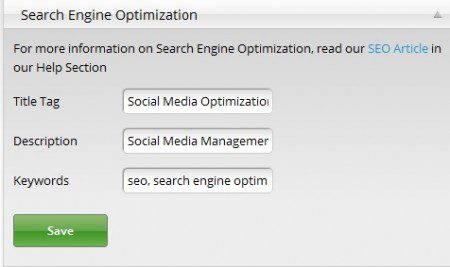 SavvyCards are

FREE

Super-Charged Business Cards!
Take advantage of the innovative power of the social web so you can promote yourself, interact directly with your customers, and network like never before!
Get on it and create your SavvyCard today and we would love to hear your feedback! … and oh ya, once you have created your SavvyCard and you appreciate it as much as we do, please add us to your deck!