Mobile use statistics on cell phones, smart phones and tablets are becoming somewhat staggering. In fact, most experts are now predicting that within the next two years, if you have a website that is not compatible with the major brands of smart phones and/or tablets you will be left behind.
One of the more amazing statistics we came across was how many people watched the last Super Bowl from their mobile devices:
"Nearly half of Super Bowl XLVI viewers will check their mobile device as many as 10 times during the game, and almost a third of viewers under age 45 will watch the game "with device in hand." More than 80% of viewers say they'll use their mobile device during the game at least as much as they did during last year's Super Bowl." Source: Mashable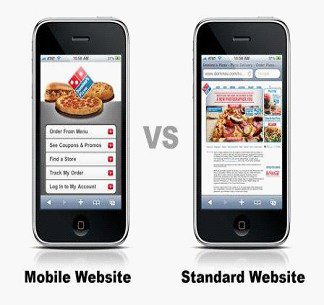 "90 percent of websites not ready for mobile use." Source: 2012 Mongoose Metrics Data
If you are not getting your online business ready for mobile devices, here are a few other statistics that may help convince you that making your website(s) mobile ready is something you should have started on yesterday.
Smartphone Shipments Surpass PCs for First Time – PC Magazine- Feb 8, 2011
Consumers are 51% more likely to purchase from retailers that have mobile- specific websites (via Mobile Shopper session at NRF 2011)
80 percent of mobile users prefer locally relevant advertising and 75 percent are more likely to take an action after seeing a location-specific message.(Source: Mobile Audience Insights Report from JiWire, 2012)
52% of adult cell phone owners use their devices while in a store to get help with purchasing decisions(Source: Pew American & Internet Life Project, 2012)
How to Use Mobile Marketing for Profit in Your Business.
Tip#1 – Create a mobile site or optimize your desktop site for mobile devices.Can use for e-commerce or brand recognition.Also to get more customers/patients into your facility.
Tip #2 – Local SEO for Mobile.
Local marketing via Google Places including Google Maps.
Much easier to be at the top of search because the competition isn't on Mobile yet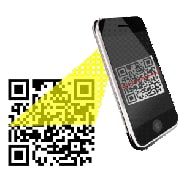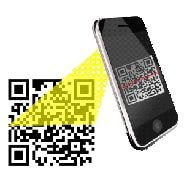 Tip #3- QR Codes – QR Codes require these for success:
Mobile Landing Page (Different from a mobile website)
A Clear Call to Action
Offer value through the QR campaign
Statistical Reporting
Examples of Profits Through QR Campaigns:
Building prospect lists through forms.
Coupons
VIP Clubs
Brand Recognition
Appointment scheduler
Sales for Mobile users only.
What Do You Need for Text Marketing?
A short code: ie: 71441. Texts are sent to these. Can buy one or rent from aggregator.
Keywords – Specific to your offer and not used by anyone else renting that short code.
160 character campaign. (specific message)
Auto-responder. For immediate auto reply.
Promotional material for opt-in campaign.
Table tents/signs/ads, etc.
Why Text Campaigns?
Text messages cost very little.
You can send 10000 messages in a couple of minutes
Customers have opted in and are wanting these texts
All cell phones can receive texts not just Smartphones.
4:1 ratio for devices receiving texts vs. email.
People have their mobile phones with them always.
90% of texts are looked at within the first 15 minutes of receipt.
Texts convert to action 41% of the time.
Text messages are easily and often forwarded by recipients.
Text coupons and promotions are Green!!
So, is Mobile Marketing a Profit Center for Your Business?