Video Trends
10 Online Video Content Trends to Follow in 2019 and Beyond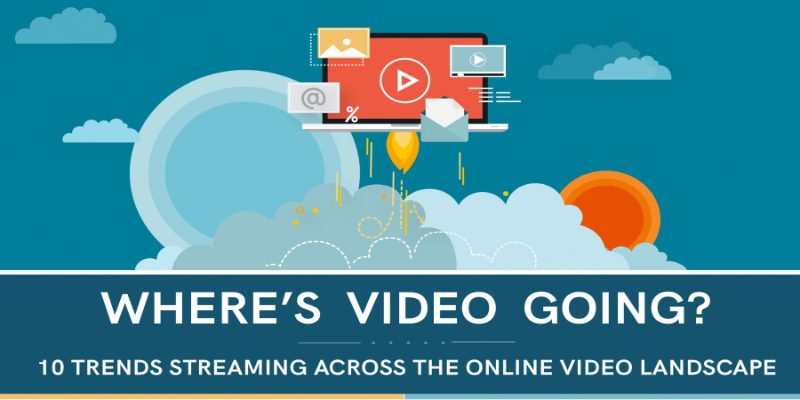 10 Online Video Content Trends to Follow in 2019 and Beyond
It's incredible to think about how far online video content has come in such a short amount of time.
Even as recently as ten years ago, the smartphone had only just hit the scene. We knew what it could do (or at least, what Steve Jobs insisted it could do), but high price points and slow connections still meant we were only scratching the surface of that potential and of those implications.
Flash forward to today, and entire industries have been upended by its arrival. Major broadcast networks that once ruled the airwaves are now antiquated, having been replaced by SVoD platforms that have become the new norm. When was the last time you actually raced home from work to catch the latest episode of your favorite series before it started at 9:00 pm on a Tuesday? When was the last time you only watched one episode at a time?
IPTV and similar concepts have changed the way we think about not only online video content, but about the media landscape in general… and they did it in roughly the same amount of time that it took to build the Panama Canal once the United States took over from the Panamanian government in 1904.
This is why it's so important to make every effort to stay up-to-date on the video content trends that are poised to make waves in 2019 and beyond. If you don't, you WILL find yourself left behind – and even the strongest brands have learned just how deadly that can be.
For example, did you know that there were over 350 different augmented reality (AR) and virtual reality (VR) exhibitors present at last year's Consumer Electronics Show? It's true. Even if you don't know someone with a VR headset right now, the chances are very, very good that you will by the end of the year. The global market for VR software and hardware alone is projected to reach about $22.4 billion by the end of next year… or at roughly the same moment when literally billions of devices are connected to a massive network of technology called the Internet of Things.
These are just a few of the many things you'll learn in our new Infographic titled "10 Online Video Content Trends to Follow in 2019 and Beyond." Not only will it help you see how far we've come, but it'll also help you realize how far we still have to go – all so that you can get there before anyone else.