Build a targeted list and market to a targeted list using Google Plus. Market your business directly to a targeted audience without ever having to collect or send another email.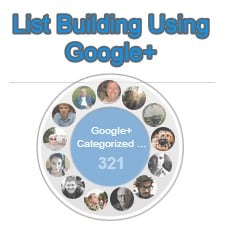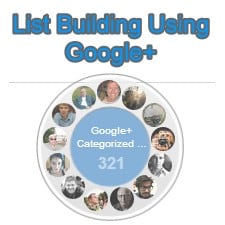 Ok, you might be going "Really, list building without capturing emails?"
How many times of we heard "The Money is In the List?".. Well, it is.. that has not changed. What has changed is how we build our targeted list and deliver our message!
The Method of List Building is Changing
We all know that creating emails is time-consuming and the open rates are low and the click-through rates are even lower!
Squeeze pages to capture emails are next to impossible now to get listed on Google, though they may work, there is an easier way to build a targeted list and deliver your targeted message to your followers.
Question…
Do your marketing emails get to the top of Google? 
Do people go back and read your emails 3,4,5 times a day, a week, a month?
Most likely, they do not.
In the video below, learn how you can easily and quickly create a huge list of targeted traffic and continue to "keep them in the know" without ever having to send them another email. All this and much more, all by using Google plus!
This Could Be the Fastest and Easiest Way Ever to Built a Targeted List!