With the huge wave of social networking sites that are available to us a very common mistake is posting duplicate content on the same site using RSS Feeds.
Duplicating your content on Facebook or Twitter can look embarrassing or not very professional and it happens more often than you would think, I believe it is something that we may be all guilty of when creating our Social Networking Feeds.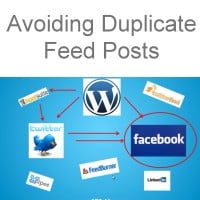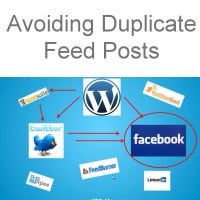 Why use feeds? (See our article -"How to Create and Distribute a RSS Feed", will open in new window.) Using WordPress for example, you can use your WordPress Feed to populate several of your social networking sites with the article, video or whatever you posted on your WordPress Blog. This can save you hours and also allows that message to be delivered to a volume of other locations.
Challenge is, when we have so many feeds going in all directions, there are occasions that you could see the same post in multitudes on one of your pages.
This video will explain how to use WordPress and Hootsuite to deliver content to several locations without creating duplicate content.