If there's one fundamental thing that would help your blog or website get noticed, it would be optimization.
SEO makes your text, images and videos appear readable to search engines, thus, measuring its relevance to a particular topic. Using appropriate keyword is a popular step to optimize content. Link building is another technique you can use to gain attention and ultimately build your readership.
There are already companies who help build links as part of their service's unique selling proposition, but if you plan on doing your link building campaign alone, be sure to ask yourself the following questions first.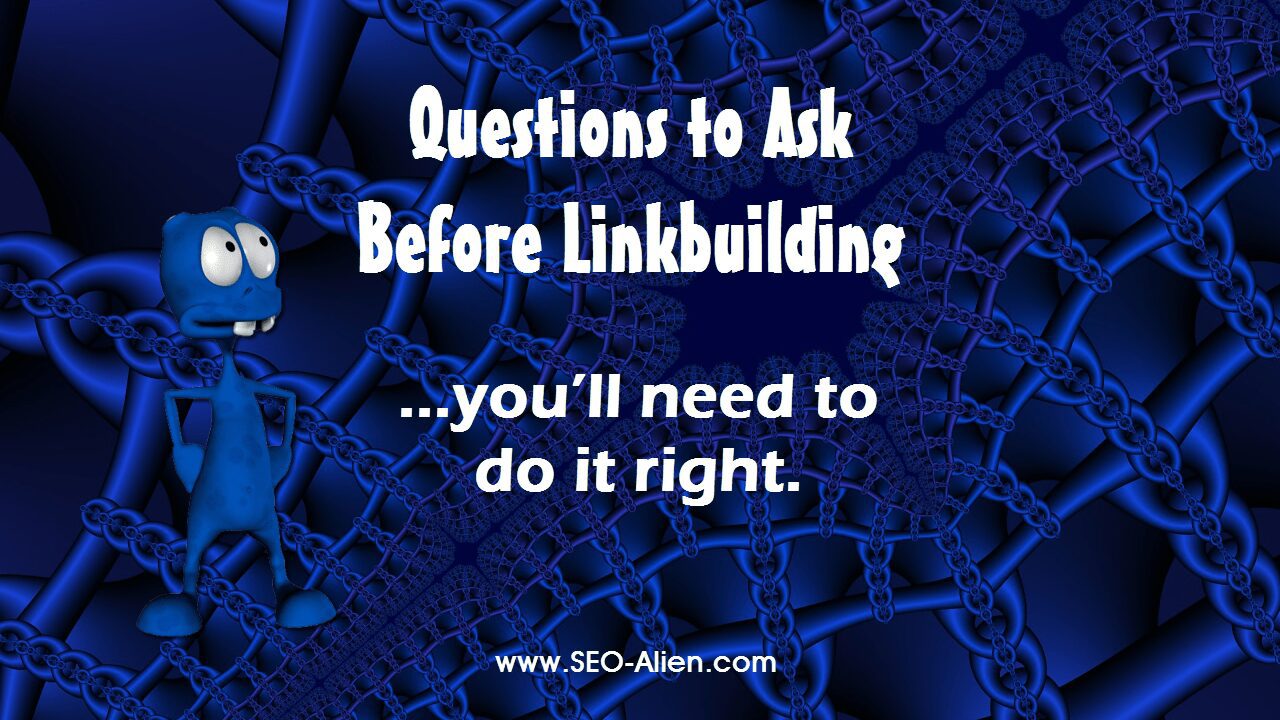 What do I hope to achieve in this link building campaign?
Your strategy begins with specifying the specific goal you have in mind. An individual blogger could have a different set of goals compared to a company website. When setting your goal, think about the outcome you wish your blog or website to achieve.
Do you aim to get more followers or do you wish to go beyond and turn these fans into buyers. By knowing your goal, you get to work on devising a step by step method to get them all in order.
Who and what would help me achieve this goal?
There are notable link building strategies that would help you become more noticeable for your target market. Guest posting and blog commenting are two efficient methods even individual bloggers could do. These, however, requires commitment and if you wish to succeed, you must be willing to spend time in doing each.
After knowing the 'what,' it's crucial to proceed with the 'who.' This has something to do with tapping the entities who are considered as authority in your niche. They could be fellow bloggers who already built a good reputation online or business entities who produce relevant content as yours.
What does my target market want and need?
This question is vital as this helps dictate the kind of content and links you put out. You cannot just publish something without considering the needs of your readers. The whole point of link building is to encourage readers to visit the site or post you've linked to. However, you can only do that if you first manage to get them to consume what you posted.
To do this, you'll need first to assess what they want to read by knowing their needs.
Do I have any specific timeline?
A link building campaign could take time depending on the scope you wish to evaluate. You can work on a month-long or quarterly duration –perhaps even more. The most important thing is you are clear on your timeline. This helps you manage the frequency of content production and would enable you to quickly evaluate the rate of progress that your link building efforts is producing.
What tools can I use to help me manage or track my link building progress?
If there's one thing that technological innovation has given best to web design Philippines, it would be the emergence of tools necessary both for the artistic portion of producing content and its SEO tracking.
When creating the outline of your campaign, bring into consideration the specific tools like mobile apps and desktop software you wish to use to make it happen. Needless to say, the selection of instruments must be done carefully to make sure that they help you boost whatever strategy you have in mind.
Building a reliable online reputation is not an overnight event. Even if you create something excellent today, there is no guarantee that you'll immediately get lots of followers. It would take more than just a one-time content posting to gain people's trust.
Link building is an efficient method to help you get noticed, but you'll need to do it right. Answer the questions we've included in this list and be ready to jump-start your link building campaign!