In today's age, mobile browsing has become a more frequent occurrence –, accessing your favorite websites on the go saves you the time and effort of finding an internet café or waiting until you get home.
However, websites can take much longer to load in this medium compared to the conventional desktops and laptops. After all, mobiles can't process the necessary elements as quick as a desktop's processor

.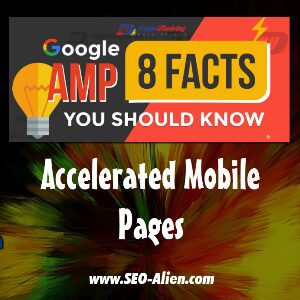 To counteract this, Google has been continuously finding ways to improve mobile searching for users. With this, they launched a February update called the Accelerated Mobile Pages or AMP project to help with the problem, just as how the previous Mobilegeddon update had done.
According to its website, "AMP is a way to build websites for static content that renders fast". The SEO community, website publishers, and advertisers all are looking towards opportunities and the effect of Google AMP, especially after Google has announced that they will spread AMP out towards the entire "organic search results page" just this September.
AMP certainly appears to be the next game-changing factor for website traffic. With faster loading times come a boost in traffic, as the audience doesn't need to be annoyed at the long time that websites need to load anymore.
Everyone is jumping on this new trend to experience the advantages of this new update, though some are still also skeptical about this update. After all, the optimization might compromise a website's visual identity, and the presence of ads might be limited – thus minimizing monetization.
But as it is a new domain for mobile website optimization, there are still some things that can be relatively unknown for those who have barely heard of it. This infographic by Digital Marketing Philippines will give you:
8 Facts About Google Amp That You Should Know If
You Are Planning On Implementing AMP In Your Website