Today's business is done on the web. You would not think about starting a business without including your webpage as part of your business strategy. You know it is a must to have a presence on the web.
If your business has a web page then you must know about Search Engine Optimization or SEO. You want your customers to be able to find you on the web and in today's time, that means Google and Bing searches.
To be found on Google, you have to use SEO. In basic terms, SEO is setting up your website so the Search Engines can find your company and present it to the potential customers looking for your business.
When most people search, they do not go past page one or two of the search results. So let's say you have a dog grooming business. If people search for "dog grooming" and your business does not show up on the first or second page of the search results, you could be missing business. There are companies like HigherVisibility that specialize in SEO or you can do it for yourself.
SEO is a Group of Factors
SEO is a group of factors that make your website visible to the Search Engines and therefore visible to potential customers. Google uses mathematical formulas, called algorithms, to determine what information appears when searches are performed. Although their algorithms are proprietary and private, there are certain things you want to consider when creating your website to attract business.
One of the main factors to consider is content. What does your website actually say? If, for example, your dog grooming website just has your basic contact information, while another dog grooming website has contact information, articles on home grooming, and links to products that help maintain a dog's appearance, that website will probably show up higher in the search results because of the quantity and quality of content. Google's Search Engine presents information to searchers based in part on content.
Keywords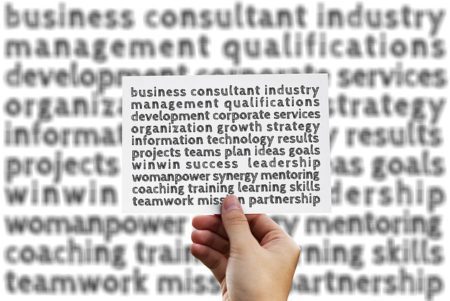 Another factor to consider is keywords. Keywords are the specific terms people type in during a search. Search Engines use the keywords in comparison to the content on your page. An example of that is if someone searches for "dog grooming" and you have that term on your page then you are more likely to appear in the search results.
On the other hand, if a person types "dog care" and you don't have that word group in the content, most likely your page will not show up in the search results. One measure of the success of SEO is the number of impressions. An impression is when a consumer clicks on your webpage from a Google search. The more impressions you get from a Google search, the better for your business because that indicates you are getting clicks from the search results to your web page. Companies pay for keywords that appear in Google searches.
If you were to pay for the term "dog grooming" and someone types that phrase in the Search Engine then your business will be much more likely to show up high in the search results because you purchased that keyword. That is known as pay per click and is considered a viable advertising strategy. After all, if you have your business on the web then you want your company to be found.
Conversion Rate
Another aspect of SEO directly connected to pay per click and keywords is the conversion rate. The conversion rate is the number of clicks that lead to a sale. If, for instance, a hundred Google searches send users to your page and 10 of those searches lead to purchase of your product, then your conversion rate will be 10%.
Starting and running a new business usually means you have a very full schedule. Adding the job of then configuring your webpage for search optimization may be time-consuming and even a little confusing. SEO is definitely a benefit to any new business, however, the efforts to set up an effective SEO campaign is often more effective if you use a company that specializes in that area.
An SEO company can delve into the content of your website and maximize conversion rates using keywords and data analytics for you. Remember if your business has a presence on the web then you must know about and use Search Engine Optimization.