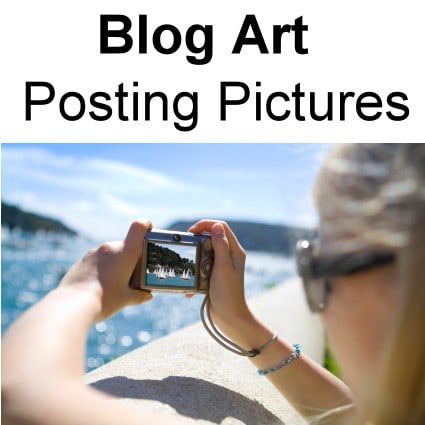 One thing you can do to enhance the popularity of your blog is to post pictures. People love to look at photos no matter what they are reading about. If you can find pictures that are coordinated with your blog post's information, by all means post it in the blog.
Pictures and videos have become so important to drawing attention to web pages, in fact, that some search engines are developing searches that are based on how many photos and videos are available for that web page. The rankings will be automatically improved, in this case, if you have visual media attached to your written information.
This is evidence enough that people simply prefer to read pages with pictures and videos to look at along with the information. Adding your pictures to your blog posts is easy and well worth the effort it will take for you to learn how to do it.
First, take great photos. Use a good quality digital camera. If you don't have one, borrow or rent one. Depending on your budget for marketing, you may even want to hire a professional photographer to shoot your photos for you. For simple small business blogs, a good camera and careful attention to your work will suffice.
Take several photos of each item you wish to promote. Watch carefully what's in the background. For example, if you wish to photograph a toner cartridge, shoot the photo with that object only in the frame. Move the trash can and the notepad and pencil out of the way, as you don't want to distract from the subject you wish to highlight.
Practice with the camera to see what settings you'll need to use in the light you have to work with. Take a few shots and watch for good light, blurring, shadows, etc. It's well worth your time to get the pictures just right and you will be taken more seriously by those reading your information.
When you are ready to load your pictures, pay close attention to the requirements of your particular blog space. There is usually a size limit and a file type that will work in the space they provide you with. The file types are usually JPG, GIF, TIF, BMP, or PNG depending on the blog space. If you are using a good quality camera the images may be too large and you'll have to use a photo editing program to resize them to the appropriate dimensions before loading.


To make it even easier to add the perfect picture to your blog, there are high quality picture resources online that provide thousands of stock photos that you can use for your website or blog. We recommend both
istockphoto.com and Fotolia.
Happy Picture Posting!