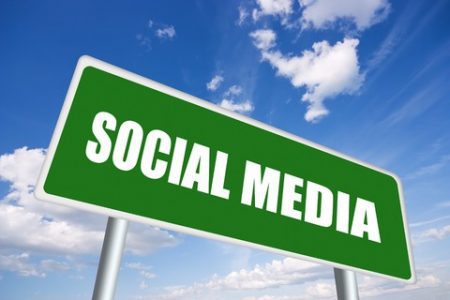 The use of social media is easy, right? Everybody's doing it! It's relatively easy for individuals to sign up for and use personal accounts and pages. If you'd like to use it for business purposes, it may take a lot more effort and perhaps the help of a professional marketing firm.
"Social Media is Free"
First of all, the notion that it is free, and is therefore a good vehicle for free advertising, is true to a point. The point ends at the time factor involved. Ask any young person with a Facebook account about how time consuming it can be, especially if there are many friends to respond to. 'Friends' refers to the people in your network, whether that is a social personal page or a business page.
When people are successfully drawn to your web page or social network site, you'll need to respond to them to hold their interest. Today's readers and web viewers are quite fickle and very impatient. The cost can be counted in hours you or an employee must spend to monitor and maintain the social media sites. Customer cultivating might be a good way to look at it, which leads to the next fact you should know.
Social Media Facts
The average budget spent on company blogs & social media has nearly doubled in two years.
Inbound marketing costs 62% less per lead than traditional, outbound marketing.
46% of daily searches are for info on products or services.
20% of monthly Google searches are for local businesses.
Companies that blog have 434% more indexed pages.
Companies that blog have 97% more inbound links.
US Internet users spend 3x more minutes on blogs & social networks than on email.
63% of companies using social media say it has increased marketing effectiveness.
Companies that blog have 55% more website visitors.
More than 24 hours of video is uploaded to YouTube every minute.
Flickr members upload more than 3,000 images every minute.
More than one million companies have LinkedIn Company Pages.
There were nearly 2bn people searches on LinkedIn during 2010.
People that use Facebook on their mobile devices are twice as active on Facebook than non-mobile users.
SOURCE: HUBSPOT, 2010 & 2011
"Social media is not a quick fix or a fast track to popularity for your business."
Sure, you'll post information, which may be read by someone eventually. That person might make a comment, good, bad, or indifferent, to which you will respond. It could take a few days for the process to come full circle. If you wish to create a social media marketing campaign, plan on spending 8 months to a year to cultivate your customer base.
The advantage to using social media is that you have the opportunity to make your company seem as though it cares about individual customers. There's a personal touch possible here, because you can respond to an individual, which makes the company more friendly seeming. In a world where 'press 1 for the electronic robot in customer service' is the norm, you can see where the potential is here.
The downside to that is the potential for someone to trash your business for whatever reason they feel they should. Negative comments can be posted, just as easily as positive ones. The best way to manage a social media marketing campaign may be to hire the services of a professional that deals in social media marketing.