Last update: 03/08/21
The most recent research from Google found that 61 percent of mobile users will simply "move on" or abandon the site if they encounter a non-mobile-friendly user experience.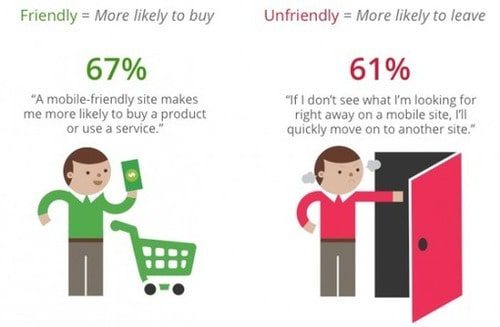 Making your your website mobile ready is now a must. Some of the stats coming in from mobile user experiences should motivate you to get your website mobile friendly... and fast!