An Online Universe of Marketing Tips, Tricks and Resources
Helping small businesses with smaller budgets compete with bigger brands with big budgets in the online market space since 2009.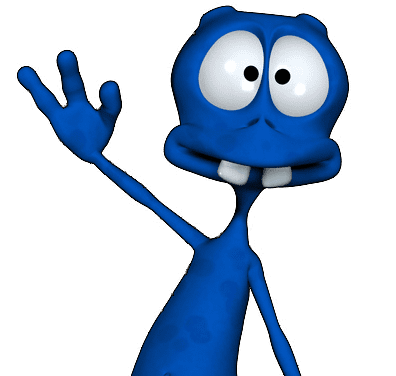 In 2009, SEO-Alien was born as an online marketing diary. Over the years it has evolved into a comprehensive blog that covers everything from search engine optimization to content creation and social media strategy – all delivered by many of the web's leading experts in these topics!
When setting up a new WordPress site, you may be asked if you want to enable Multisite (WPMU) or disable WordPress Cron. But what does this mean? In this blog post, we'll explain what a WordPress cron is and when you should enable or disable it.
read more
The Jasper AI Series
Artificial Intelligence (AI) is here, and it is truly amazing all that Jasper AI can do. In this growing series on AI, learn what Jasper AI can do to help you create original content.
There are a lot of different ways to overcome writers block, but using artificial intelligence may be one of the best. In this blog post, we will discuss how AI can help you overcome writers block and write great content that your readers will love!
read more
In this post, you'll learn how to use Jasper AI to write amazing content posts that will help you stand out from the competition.
read more
Find out how to create engaging questions that will get your fans excited, keep them engaged with your brand, and use quizzes as a tool to promote excitement on social media. Here are 8 tips to create more engaging quiz and poll questions.
read more
Learn how to write the perfect sales email with the help of artificial intelligence! It will take the guesswork out of email marketing and increase your chances of making a sale.
read more
If you want to impress a buyer, your real estate listing has to be perfect. In this blog post, we'll take a look at some of the ways that AI can help you write an attention-grabbing property listing. So read on if you want to learn more!
read more
Jasper Ai is a new artificial intelligence software that makes it easy to build a network of followers and then gives you the answers your audience wants. Check out how easy it is to answer any question intelligently on Quora!
read more
In this blog post, I'm going to show you some of the more advanced features of Jasper that will make Jasper AI Boss Mode your new best friend when it comes to creating quality content for all of your online marketing needs.
read more
Creating a blog outline using AI sounds like something out of a science fiction movie, but it's actually a reality! In this blog post, we'll show you how to do just that. So keep reading to learn more!
read more
Your content is your most important asset, right? So why are you using automated tools that make it look like machine-generated nonsense? (Spoiler alert – SEO'ers). Learn how to rewrite articles without plagiarizing using the best AI in the business
read more
Video Marketing Strategy Series
Reach your full potential in online marketing with a range of tried-and-tested tools!
These online marketing tools have been carefully sourced to unlock your marketing potential and expand it!