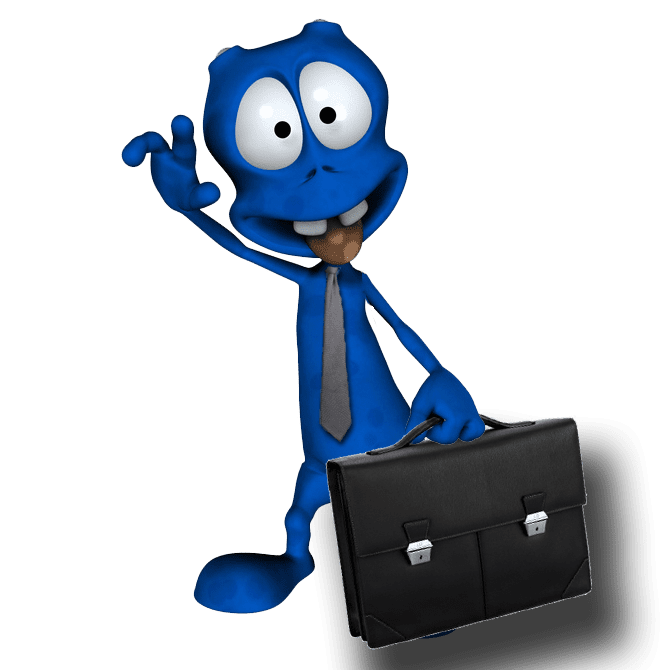 Our website contains affiliate marketing links, which means we may get paid commission on sales of those products or services we write about. Our editorial content is not influenced by advertisers or affiliate partnerships. This disclosure is provided in accordance with the Federal Trade Commission's 16 CFR § 255.5: Guides Concerning the Use of Endorsements and Testimonials in Advertising.
Last Updated 12/09/2022
SEO-Alien ("us", "we", or "our") operates the SEO-Alien website (the "Service").
This page informs you of our policies regarding the collection, use and disclosure of Personal Information when you use our Service.
We will not use or share your information with anyone except as described in this Privacy Policy.
We use your Personal Information for providing and improving the Service. By using the Service, you agree to the collection and use of information in accordance with this policy.
Information Collection And Use
While using our Service, we may ask you to provide us with certain personally identifiable information that can be used to contact or identify you. Personally identifiable information ("Personal Information") may include, but is not limited to:
Log Data
We collect information that your browser sends whenever you visit our Service ("Log Data"). This Log Data may include information such as your computer's Internet Protocol ("IP") address, browser type, browser version, the pages of our Service that you visit, the time and date of your visit, the time spent on those pages and other statistics.
Google AdSense & DoubleClick Cookie
Google, as a third party vendor, uses cookies to serve ads on our Service. 
Social Sharing
We use Google Analytics to track social shares made at our website. Google automatically collect and store certain information in their server logs which includes device event information such as crashes, system activity, hardware settings, browser type, browser language, the date and time of your request and referral URL, cookies that may uniquely identify your browser or your Google Account, in accordance with their data privacy policy: https://policies.google.com/privacy
Google Analytics
We use Google Analytics for aggregated, anonymized website traffic analysis. In order to track your session usage, Google drops a cookie (_ga) with a randomly-generated ClientID in your browser. This ID is anonymized and contains no identifiable information like email, phone number, name, etc. We also send Google your IP Address. We use GA to track aggregated website behavior, such as what pages you looked at, for how long, and so on. This information is important to us for improving the user experience and determining site effectiveness. If you would like to access what browsing information we have - or ask us to delete any GA data - please delete your _ga cookies, reach out to us via this form, and/or install the Google Analytics Opt-Out Browser Add-On.
Cookies
This Cookie Policy explains what cookies are and how we use them, the types of cookies we use i.e, the information we collect using cookies and how that information is used, and how to control the cookie preferences.
This website uses cookies to improve your experience while you navigate through the website. Out of these, the cookies that are categorized as necessary are stored on your browser as they are essential for the working of basic functionalities of the website. We also use third-party cookies that help us analyze and understand how you use this website. These cookies will be stored in your browser only with your consent. You also have the option to opt-out of these cookies. But opting out of some of these cookies may affect your browsing experience.
You can at any time change or withdraw your consent from the Cookie Declaration on our website.
Your consent applies to the following domains: seo-alien.com
Click HERE to view cookies this website uses.
| Cookie | Type | Duration | Description |
| --- | --- | --- | --- |
| __gads | | 1 year 24 days | The __gads cookie, set by Google, is stored under DoubleClick domain and tracks the number of times users see an advert, measures the success of the campaign and calculates its revenue. This cookie can only be read from the domain they are set on and will not track any data while browsing through other sites. |
| __gpi | | 1 year 24 days | No description |
| __sharethis_cookie_test__ | | session | ShareThis sets this cookie to track which pages are being shared and by whom. |
| _abck | | 1 year | This cookie is used to detect and defend when a client attempt to replay a cookie.This cookie manages the interaction with online bots and takes the appropriate actions. |
| _ga | | 2 years | The _ga cookie, installed by Google Analytics, calculates visitor, session and campaign data and also keeps track of site usage for the site's analytics report. The cookie stores information anonymously and assigns a randomly generated number to recognize unique visitors. |
| _ga_251955088 | | 2 years | This cookie is installed by Google Analytics. |
| _ga_73GM1S5YF0 | | 2 years | This cookie is installed by Google Analytics. |
| _gat_gtag_UA_12147341_1 | | 1 minute | Set by Google to distinguish users. |
| _gat_UA-12147341-1 | | 1 minute | This is a pattern type cookie set by Google Analytics, where the pattern element on the name contains the unique identity number of the account or website it relates to. It appears to be a variation of the _gat cookie which is used to limit the amount of data recorded by Google on high traffic volume websites. |
| _gid | | 1 day | Installed by Google Analytics, _gid cookie stores information on how visitors use a website, while also creating an analytics report of the website's performance. Some of the data that are collected include the number of visitors, their source, and the pages they visit anonymously. |
| _mcid | | 1 year | This is a Mailchimp functionality cookie used to evaluate the UI/UX interaction with its platform |
| ak_bmsc | | 2 hours | This cookie is used by Akamai to optimize site security by distinguishing between humans and bots |
| bm_sz | | 4 hours | This cookie is set by the provider Akamai Bot Manager. This cookie is used to manage the interaction with the online bots. It also helps in fraud preventions |
| COMPASS | | 1 hour | No description |
| CONSENT | | 16 years 3 months 15 days 8 hours 19 minutes | These cookies are set via embedded youtube-videos. They register anonymous statistical data on for example how many times the video is displayed and what settings are used for playback.No sensitive data is collected unless you log in to your google account, in that case your choices are linked with your account, for example if you click "like" on a video. |
| cookielawinfo-checkbox-advertisement | | 1 year | Set by the GDPR Cookie Consent plugin, this cookie is used to record the user consent for the cookies in the "Advertisement" category . |
| cookielawinfo-checkbox-analytics | 0 | 11 months | This cookie is set by GDPR Cookie Consent plugin. The cookie is used to store the user consent for the cookies in the category "Analytics". |
| cookielawinfo-checkbox-functional | 0 | 11 months | The cookie is set by GDPR cookie consent to record the user consent for the cookies in the category "Functional". |
| cookielawinfo-checkbox-necessary | 0 | 11 months | This cookie is set by GDPR Cookie Consent plugin. The cookies is used to store the user consent for the cookies in the category "Necessary". |
| cookielawinfo-checkbox-others | 0 | 11 months | This cookie is set by GDPR Cookie Consent plugin. The cookie is used to store the user consent for the cookies in the category "Other. |
| cookielawinfo-checkbox-performance | 0 | 11 months | This cookie is set by GDPR Cookie Consent plugin. The cookie is used to store the user consent for the cookies in the category "Performance". |
| CookieLawInfoConsent | | 1 year | Records the default button state of the corresponding category & the status of CCPA. It works only in coordination with the primary cookie. |
| csrf | | 20 years | No description available. |
| DSID | | 1 hour | This cookie is set by DoubleClick to note the user's specific user identity. It contains a hashed/encrypted unique ID. |
| fr | | 3 months | Facebook sets this cookie to show relevant advertisements to users by tracking user behaviour across the web, on sites that have Facebook pixel or Facebook social plugin. |
| giu | | 20 years | No description available. |
| GoogleAdServingTest | | session | No description |
| IDE | | 1 year 24 days | Google DoubleClick IDE cookies are used to store information about how the user uses the website to present them with relevant ads and according to the user profile. |
| JSESSIONID | | session | The JSESSIONID cookie is used by New Relic to store a session identifier so that New Relic can monitor session counts for an application. |
| m | | 1 year | No description available. |
| NID | | 6 months | NID cookie, set by Google, is used for advertising purposes; to limit the number of times the user sees an ad, to mute unwanted ads, and to measure the effectiveness of ads. |
| PHPSESSID | | session | This cookie is native to PHP applications. The cookie is used to store and identify a users' unique session ID for the purpose of managing user session on the website. The cookie is a session cookies and is deleted when all the browser windows are closed. |
| S | | 1 hour | No description available. |
| talksess | | 3 months | No description |
| test_cookie | | 15 minutes | The test_cookie is set by doubleclick.net and is used to determine if the user's browser supports cookies. |
| uac | | 20 years | No description |
| unisess | | session | No description available. |
| viewed_cookie_policy | 0 | 11 months | The cookie is set by the GDPR Cookie Consent plugin and is used to store whether or not user has consented to the use of cookies. It does not store any personal data. |
| vis | | 20 years | No description available. |
| VISITOR_INFO1_LIVE | | 5 months 27 days | A cookie set by YouTube to measure bandwidth that determines whether the user gets the new or old player interface. |
| YSC | | session | YSC cookie is set by Youtube and is used to track the views of embedded videos on Youtube pages. |
| yt-remote-connected-devices | | never | YouTube sets this cookie to store the video preferences of the user using embedded YouTube video. |
| yt-remote-device-id | | never | YouTube sets this cookie to store the video preferences of the user using embedded YouTube video. |
| yt.innertube::nextId | | never | This cookie, set by YouTube, registers a unique ID to store data on what videos from YouTube the user has seen. |
| yt.innertube::requests | | never | This cookie, set by YouTube, registers a unique ID to store data on what videos from YouTube the user has seen. |
Manage Your Cookies
Please note that if you choose to block cookies, this may impair or prevent due functioning of web pages.
Security
The security of your Personal Information is important to us, but remember that no method of transmission over the Internet, or method of electronic storage is 100% secure. While we strive to use commercially acceptable means to protect your Personal Information, we cannot guarantee its absolute security.
Links To Other Sites
Our Service contains links to other sites that are not operated by us. If you click on a third party link, you will be directed to that third party's site. We strongly advise you to review the Privacy Policy of every site you visit.
We have no control over, and assume no responsibility for the content, privacy policies or practices of any third party sites or services.
Children's Privacy
Our Service does not address anyone under the age of 18 ("Children").
We do not knowingly collect personally identifiable information from children under 18. If you are a parent or guardian and you are aware that your child has provided us with Personal Information, please contact us. If we discover that a child under 18 has provided us with Personal Information, we will delete such information from our servers immediately.
Changes To This Privacy Policy
We may update our Privacy Policy from time to time. We will notify you of any changes by posting the new Privacy Policy on this page.
You are advised to review this Privacy Policy periodically for any changes. Changes to this Privacy Policy are effective when they are posted on this page.
Contact Us
If you have any questions about this Privacy Policy, please contact us.