It's easy to do SEO in non-competitive markets. But when you are faced with ranking a site in a historically competitive market, it is quite a beast. Especially when you have competitors that have been established in the space for several years and have the budget to spend thousands of dollars on creative SEO campaigns.
If you are a small fish in a big pond, you need to take an approach that will allow you to outwit and outrank these competitors.
In this post, we share some insights on some of the tactics that we've used to improve the SEO rankings of the website Carrentalbuddy.com.au.
We committed to publishing valuable content on niche topics.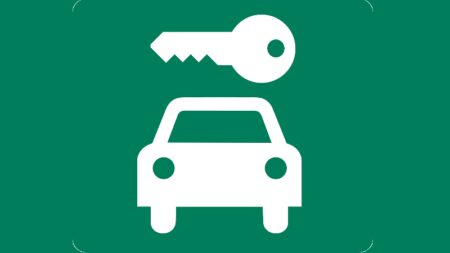 Something that still surprises us is how little businesses commit to publishing high-quality content. So if we see that competitors content is lacking for a certain keyword, we simply improve on what they have published. For example, we might see that a competitor has published a web page with 100 words and they are ranking for that keyword. So we will publish content that is over 700 words in length with the right keywords marked up in HTML.
We publish the content at speed.
This is something that surprised us. We noticed that if we published the content quickly, we could start to identify which pieces of content would rank and start sending us inbound traffic. We would also start to see the website ranking for an array of keywords as well.
We actually found that it was better to publish the content quickly and to optimize the text. Then to improve the article over time.
Identifying untapped niches.
The bigger competitors are focused on the main keywords that generate 80% of their traffic. They aren't really keeping their eye on new or emerging opportunities. We decided to look for opportunities around small city or town locations that have small searches. We would also do research for frequently asked questions and then create content around those questions so we could rank for those niche topics. One niche that performs well for us is the car hire insurance topic.
Use the content to get genuine links.
Everyone in the SEO space wants to get links to their websites so they can rank for their target keywords. We've found that as you publish valuable content, it is easier to create link opportunities.
We usually find that if there is someone like a journalist looking for a story source, we can email them and share the link. If they want to reference the link, they will add it to their story.
Invest in a good technical structure.
Something about the website that we manage is that it performs very well technically. It is optimized for mobile and it is very quick. We also monitor the server logs to see how the search engine crawls the website and then we make technical changes based on the feedback that we receive.
What has been the outcome?
We've actually improved our rankings and traffic without doing as much activities as our competitors and without spending the same budget. We have found that we rank for longer tail keywords and generate more qualified traffic to the site, which allows us to generate more bookings.
We'd recommend anyone doing SEO in a competitive niche to follow a similar approach so they can gain quick wins for their SEO campaign.
Online Marketing Tools