If you work in marketing or SEO, you know how hectic a day at the office can be. There are endless clients emails to respond to, social media accounts to update, brainstorming meetings with the team—and the list goes on.
And let's not even get started on all the metrics reporting you have to track for every interaction.
You've probably got plenty of tools to manage most of these elements; but what about the work itself? How do you track and streamline your own progress on these projects you're working so hard on?
Here are the top online tools to help you do just that.
Basecamp
Have you ever wondered why you have logins and passwords for so many work tools, rather than having everything live in one spot? Well so did the creative minds at Basecamp, and they did something about it.
Basecamp relieves the chaos of needing all of those separate logins and, instead, functions as a central hub for all your communication and projects. Each project has its own digital pinboard, and the specifics of each project—timeline, communication, progress, file attachments—all live on that pinboard so that there's no logging into extraneous accounts to retrieve all of that information separately. In fact, 84% of users report more self-sufficient teams.
ProofHub
ProofHub is an all-in-one project management and collaboration tool that helps teams stay organized and on top of their projects. It provides a range of features to help teams plan, prioritize, assign, and track tasks in one place. With ProofHub, users can easily manage remote teams and clients from anywhere. The software also offers visual project management tools such as Gantt charts, Kanban boards and custom workflows to help teams stay productive. Additionally, ProofHub has an intuitive user interface with no learning curve so that users can get up and running quickly. With its affordable pricing plans and free trial period, ProofHub is the perfect solution for teams looking for an efficient way to manage their projects.
Geeekbot
Geekbot is an automated tool that helps teams streamline their workflow. It simplifies the process of running standups, surveys, polls, and retrospectives by automating them in Slack or Microsoft Teams. With Geekbot, teams can quickly flag issues and blockers, track team sentiment at a glance, and offload managerial overhead. Additionally, Geekbot integrates with 5000 other apps on Zapier to make it easier to automate workflows. All data handling policies are compliant with Microsoft Cloud App Security requirements. With Geekbot, teams can save time and energy while staying organized and up-to-date on their projects.
Harvest
Harvest isn't a project management tool in the traditional collaborative sense, but it's every bit important when it comes to tracking both time spent on each individual project and billing. It's perfect for businesses on the smaller side who need a trustworthy tool to keep their creativity going without worrying about the details of just one more metric to track. Best of all, you can manage your time and create estimates or invoices remotely via iPhone or Android, as well as from your desktop. Plus, Harvest comes equipped with integrations to sync up with all your preferred project management tools. With a clean interface and easy navigation, it does best what we need most—frees up time for our work.
Trello
As an SEO/marketer, you're a creative person, so it's safe to say you're most likely a visual learner like most other creatives and feel most inspired and efficient when you have a visual layout before you. That's why Trello is the project management tool match you never knew you were missing. In one central hub, Trello lets you monitor the timeline and progress of any project on digital cards (think Post-it notes) that can be organized by column. Adding attachments, tracking tasks, communicating with others involved on each project, and creating collaborative calendars is all a cinch thanks to Trello's at-a-glance design. Best of all, Trello is free, with the option of upgrading for higher plans.
HootSuite
Instagram, Facebook, Pinterest, Twitter, Snapchat. Your business can't thrive without two of these at minimum. But it can be (and is, for some!) a full-time job just posting every day in addition to all the retweeting, responding, hash-tagging, etc. in addition to your already demanding job. That's where Hootsuite swoops in like Superman.
In just a few clicks, you can pre-schedule posts and even comments, and check up on all your accounts in one central hub. Integrate "streams" for messages or mentions, and you'll be automatically alerted anytime someone is talking about your brand or business. Dive deeper and you can filter by "sentiment" so you'll be able to search competing brands (or your own) by positive and negative reviews.
Thanks to these time-saving project management tools, you'll spend less time tracking your work and more time becoming the SEO/marketing superstar that you're meant to be.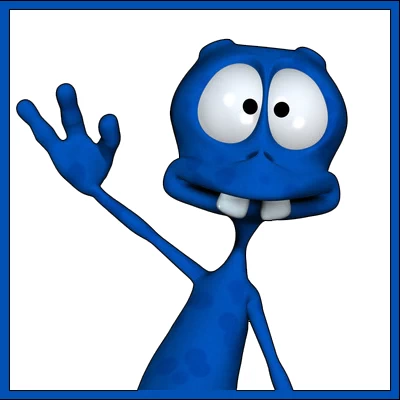 About the Author:
The SEO-Alien is a project started in 2009 regarding all things online marketing. The site started out more of a diary of predictions, suggestions and references to things I frequently used for online marketing... before social media marketing was even an option.
I hope you find the information and tools presented here useful and something worth sharing with others.
If there is anything else about online marketing or any online advertising strategy you think would be helpful, please let me know.
---