If only Sam knew that one single social media post at the right time for the right audience would've saved hours of daily posting.
It would've saved all the hours and the amount of frustration that Sam had to face for the whole week.
Have you ever felt frustrated like Sam? Imagine posting on social media every day and not getting any results.
There is nothing wrong with posting on social media every day, but if the audience is taking an interest in the social media post, there can be a thousand reasons for it.
We all know that social media is a powerhouse of opportunities. Every startup, medium level, or even big brands leverage social media marketing to create brand awareness, drive traffic on the website, and ultimately generate massive sales.
Why is Social Media Marketing Essential?
According to research, 97% of marketers use social media to attract customers. But sadly, 85% of the business owners don't have a clue on which tools to use for their social media marketing.
This shows a huge opportunity to drive sales from social media marketing, but a lack of understanding makes things challenging. The consumers are sharing their problems, but are you willing to listen to them?
Pardon me, but are you still living in the Stone Age where you consider Social media as an option? It is a necessity that you must avail at all costs. Companies need to reach customers and tell them everything about the brand.
There is a frightening amount of competition out there. If you don't take the necessary precautions, your brand will be lost in the digital cosmos, just like every other brand.
The real essence of social media marketing lies in bringing more traffic, engaging more people in the conversation, and developing a level of trust among customers.​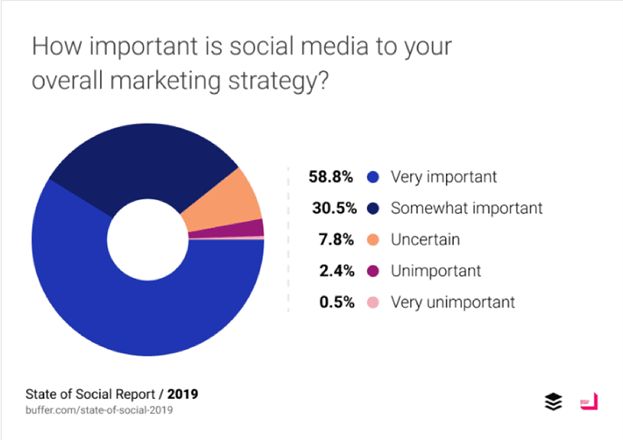 Now, you know why social media marketing is important; let's is a move to the next big question.
Do you know that social media platforms help businesses grow, but is social media marketing just posing content? Or there is more to the story that no one tells you about.
The answer is yes. When marketers refer to social media marketing, it is not just posting random content on social media platforms and expect that people will fall in love with the content.
The content alone cannot benefit anymore. If the content is not enticing customers to act, there is no point in creating the content in the first place.
A professional agency like Growthproton.com or any other big name in the market understands that every customer has its likability when it comes to content on social media.
That's why Gary V suggests creating 64 pieces of content in a single day for a good reason. Every content piece is the variation of one significant content. This means that every content is designed in a way to attract a different set of audience.
Being a social media devotee, I know what it means to attract the audience on social media platforms. No, I am not an influencer, nor someone with a huge marketing budget, I started my business with zero and scaled it to a million-dollar and sold it last year. And I haven't known how social media content is affecting the customers. This would not have been possible.
The Ultimate Customer Service Experience
Website hosting is a technical subject, and if not done correctly, customers will run away as far as they can.
In an interview with Blake Irving, CEO, Godaddy talks about how he is using social media as the ultimate weapon to outsmart his competitors. His social media team is active 24/7 to facilitate customers on all social media platforms.
When Tony Hsieh started Zappos.com for the first three years, he managed the Twitter handle for Zappos.com. Not because he doesn't trust anyone else, but because he wanted to give customers the ultimate customer experience. He wanted to understand the problems and provide them with the solution right away.
Here are some real-life examples on delivering superior customer service.
Listen to Customer Feedback
Who can tell you better about your product other than the customer himself? Social media marketing gives you a chance to understand the real strengths and shortcomings of your business.
Customers appreciate brands that listen to them and improve the products as per the need of the customer. The way to improve your product is to listen to customers and make them feel special.
That's why the referral programs and the loyalty programs are so popular. No product is perfect, and the only way to improve the product is to listen to direct feedback of the customer and make the necessary changes in the product.
Since everyone is on social media, it presents a substantial opportunity to listen to people and give them what they crave.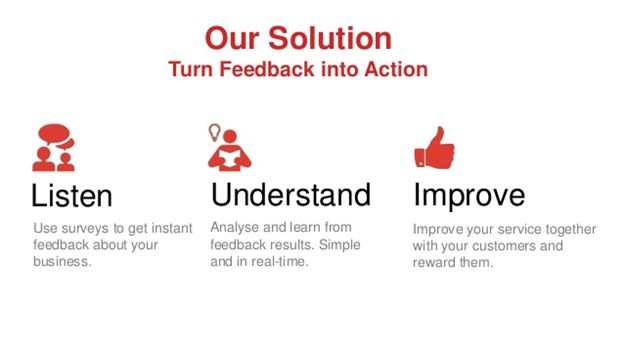 The eCommerce Sales
Welcome to the age of neck-down generation, where everyone is busy with their smartphones. Whether it is playing games, watching Netflix, or buying stuff online.
When the majority of people are already on social media, there is a massive opportunity for retailers to reach the customer directly without even moving away an inch.
This is where social media marketing can boost sales. Firstly, shareability. When you offer special offers, it gets easy for people to share it on social media. For instance, a coupon code, when posted on social media, will spread faster than a simple random company news update.
Secondly, social media can be treated as an individual platform to sell things online. Facebook groups, Pinterest catalogs, and Instagram shopping feature gives every eCommerce website owner the ability to make massive sales without even spending a dime on advertising.
In the End
Social media holds substantial potential in the future. Social media is a sales generation machine.
As mentioned earlier, social media marketing is a transparent platform where you can listen to customers and make the necessary changes in your product or your service.
With social media, a brand can better educate customers on brand values and understand the core need of the customer. This makes social media marketing less about posting random content and more about serving the customers in the best possible way.

About the Author: Alma Causey
Alma is a Freelance writer by day and sports fan by night. She writes about Fashion and Tech. Live simply, give generously, watch football and a technology lover.
Micro Startups is your online destination for everything startup. We're dedicated to spreading the word about hard-working solopreneurs and SMEs making waves in the business world. Visit the blog for your latest dose of startup, entrepreneur, and charity insights from top experts around the globe @getmicrostarted.