Jim had no idea what was happening, but it was working all right.
The sales went up the roof from last week. Nothing comes easy in life. So, Jim started investigating the matter.
What he did last week that made his website to appear on the first page of Google?
Upon analyzing, he realized that he did a couple of things that might have ignited some uncontrollable traffic on the website.
​Firstly, a guest post on a high-traffic website was giving out much traffic. Google Analytics confirmed that the traffic was from the site.
Secondly, he took some time to write a landing page. He took his time to improve the content. This was not alarming at all.
The point to ponder was that Jim was competing in a highly competitive niche, and because of that is was difficult to get the attention of Google.
This brings us to the question; how can a brand go SEO for a highly competitive niche? Instead of creating a course or taking even a penny, I am going to share the secrets with you.
Long-Tail Keywords will impress Google
If you are worried about low-traffic on your website, let me put some medicine on your burns.
You are not alone; in fact, you are competing with 1 Billion sites out there. Sure, with some, you'll be able to beat the crap out of some competitors. But that might take unimaginable time.
You need a solid strategy that can help you rank on the first page of Google.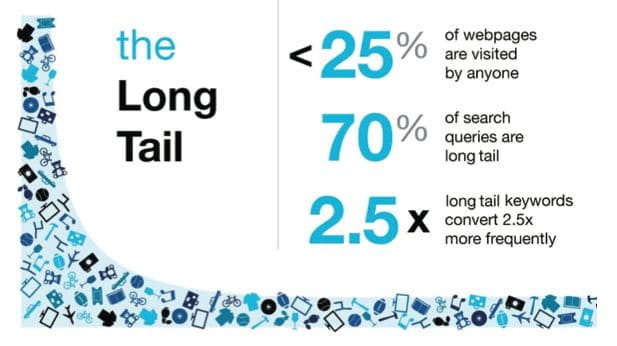 The sure-shot cure for all your problems is long-tail keywords. A long-tail is more than just a random phrase for a specific product, service, or a question.
For instance, if you have a website that sells furniture, keywords like "buy furniture," "online furniture," or even "buy furniture online" might give you a hard time ranking the website. On the other hand, long-tail keywords like "modern-day online furniture" or "how to repair vintage furniture" will give your site more traction.
It is easy to find long-tail keywords via online forums, Google suggestions, and even comments section of your favorite blogs.
Build backlinks in a creative way
You might have known that link building is the fastest and most legitimate source to get in the good books of Google. When you build a network of backlinks from authority websites, it will establish the authority and trust of your site in the eyes of Google's algorithm. But just like standard keywords, there is this issue with the fearsome competition, which makes it difficult for anyone to stand out from the rest.
The best option to maximize the reach of your blog is to think of as many niche-related websites as possible. For a roof cleaner, home repairing websites are relevant, or you might consider targeting real estate websites. Find out what they demand in exchange for a backlink.
There are endless possibilities out there, and you can think outside the box when taking backlinks as a consideration.
Compelling Content is a win-win
Now you know that long-tail keywords will play up your game. You must understand that long-tail keywords will aid help from persuasive content to work out.
If the content is unique and valuable to the user, Google will automatically rank it, and it will be easy to build backlinks around that content along with repeat customers who will demand engaging content.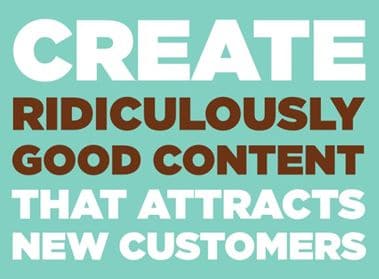 Sadly, some tough-to-crack niches are difficult to talk about. For instance, how often do you honestly read how to repair a TV or read some articles about plumbing to sort out an issue in your bathroom. If you need such service, you'll directly search long-tail keywords and go for anyone who looks even a little professional and get the work done.
You must understand that a niche should be targeted from various angles. For instance, if you look into a service like a financial advisor, it is usually a dull field to create content. But an SEO for financial advisors will demand you to create content that will solve the problem of the customer having financial issues.
Instead of just talking about your benefits, use the power of storytelling to gain an edge over your competitors. When you create something unique, simple, and valuable to the end-user, it will surely get the attention it deserves from Google.
Directory Websites are not dead yet
I know, I know it's an old piece of the grand puzzle, but SEO won't move forward if you don't tell Google what your brand is all about.
When you put your website in the relevant directories, it gives a clear signal to Google that you have a clear idea about what your brand is all about.
You must submit to directories that will establish your position in the market. For instance, a startup might lookup web design agencies that are offering services in his area in local directories. And if you are an agency, you should be there when the startup does that search.
Moreover, it is difficult for anyone to surpass those websites that are already in the search results. But if you can submit to local directories, you have a clear chance to grab a spot in those search results.
Google gives more value and index those websites that are local and offer the service.
When you start submitting your website to high-end directories, it will be easy for Google to categorize your website in your market and rank you among other giant websites that are appearing in the search results.
Eagle-eye on your competitors
Have you ever seen an eagle in pursuit of his food?
From high above the skies eagle, keep a steady eye on its target and grab it with full-intensity when he gets the chance.
It would help if you did the same for your competitors. No one is perfect. Every business has its flaws.
If you want to learn anything from your competitors, understand your strengths and weaknesses.
When you know what the weak areas of your competitors are, you can target those areas and make yourself better in those areas. It is essential to keep in mind that you need to be everywhere where your competitors are present.
For instance, if your competitors are there in a specific directory, you need to be there. If some authority website is giving them a backlink, try to get a link yourself.
​In a Nutshell
It is getting harder to do SEO of a highly competitive niche. But with the above tips, you'll be able to secure the right spot in Google search results.
Start from baby-steps and be persistent with it. And soon you'll wake up one day like Jim and find out that your website is performing way too good.

About the Author: Alma Causey
Alma is a Freelance writer by day and sports fan by night. She writes about Fashion and Tech. Live simply, give generously, watch football and a technology lover.
Micro Startups is your online destination for everything startup. We're dedicated to spreading the word about hard-working solopreneurs and SMEs making waves in the business world. Visit the blog for your latest dose of startup, entrepreneur, and charity insights from top experts around the globe @getmicrostarted.