Digital Marketing has expanded to accommodate all the new ways businesses can gain visibility. One of the best digital marketing strategies has to do with content marketing.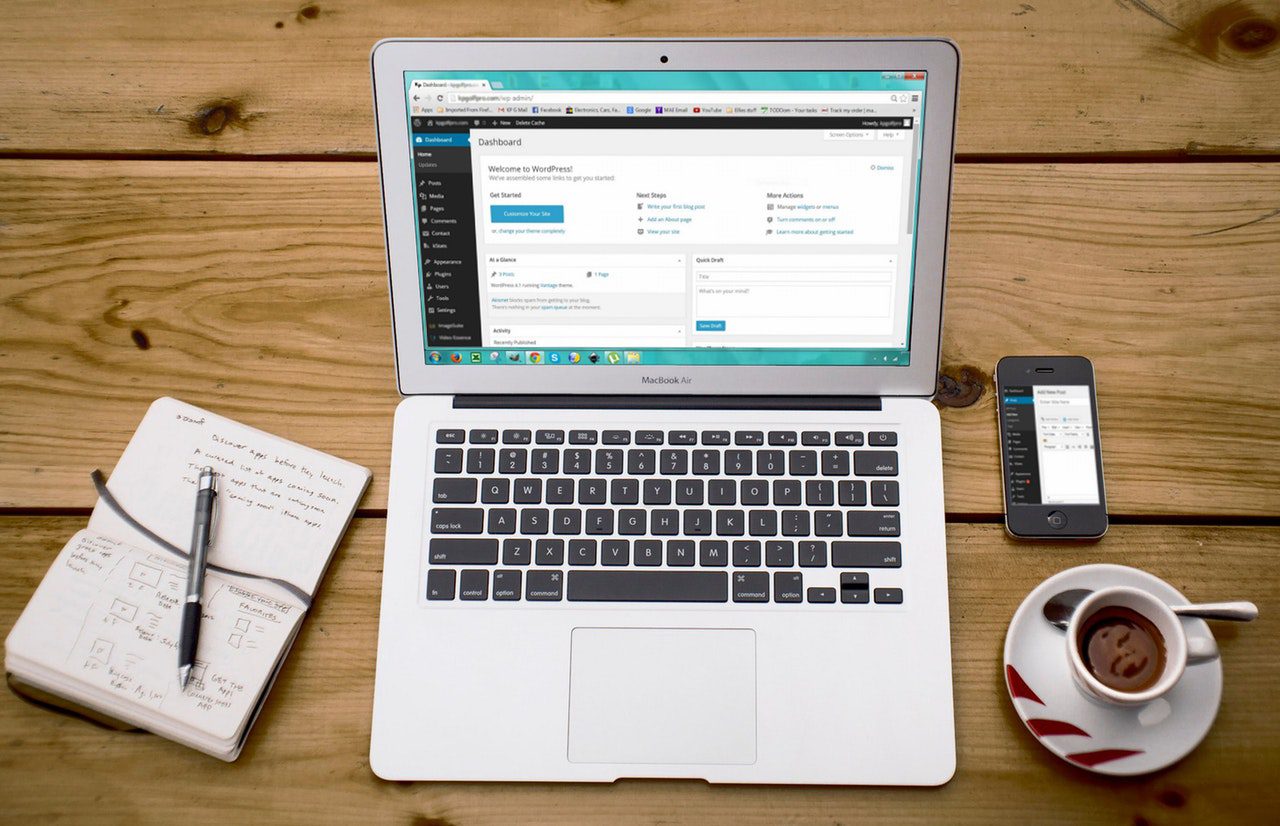 For a while now, businesses are declaring that content is king, and many B2B companies have begun to invest in content marketing and copywriting services to improve their exposure.
According to research, viral content is made up of several components. For one, it is written tactfully in order to set itself apart from its competitors. It also includes several other tactics, too, which make the material appealing to an audience.
The online market is full of content, and fresh, new content is added daily in various forms, so how do you ensure that your copywriting tactics will make your website go viral?
Content that sells is content that has been carefully curated. It has the ability to go viral because it's pleasing to read, has a great narrative and also compels the readers to share it forward or perform the desired actions.
So what are the powerful copywriting tactics that will make your website go viral?
Tactic #1 – Have a Plan
No content strategy will last long if there is no plan to back it up. Just like a business needs a business plan, your content needs a content strategy that will serve as the foundation. A sound content strategy is geared towards growth and of course, increasing the brand's visibility.
A great content plan will ensure that your copywriting resources are all in one place and allow you to efficiently arrange your resources in order to produce the best content. It contains the blueprint for how your content will be released and what will be released, strategically targeting growth.
Your plan should also include the kind of content your business intends to create and the way it intends to post it. Your plan should provide your content with a framework on which it should order its production around and streamline it.
Tactic #2 – Know Your Audience
It's extremely important to know your audience before you create content. Knowing your audience's demographics, its consumer behavior and activities is a great way of discerning what kind of content will be popular amongst that group.
You can't expect to market a product that will appeal to adolescents and not utilize the elements that make content enticing for the adolescent reader – for example, you'll incorporate vibrant media, relaxed language, and a certain style of writing to appeal to the adolescent consumer.
The consumer market is an ever-changing one. Your reader is a dynamic entity and tastes and preferences are always changing. It's essential for businesses to keep up-to-date with the changing trends in order to produce viral material that stays relevant for long.
Tactic #3 – Incorporate SEO Tactics
Search Engine Optimization is a way for brands to bolster their online presence and draw tons of traffic toward their site. One of the most powerful copywriting tactics is to incorporate SEO components because they help search engines index and arrange your content in a manner that gets them maximum attention.
For example, a copywriter that includes certain formatting (like using H1, H2, H3's), varying fonts, and relevant keywords is able to create content that ranks well and shows up in more searches. If the copy also contains backlinks and high-quality media with alt/meta information, it's bound to rank even higher because it meets all the search engine requirements! Some important SEO tactics are:
Long-Tailed Keywords
Formatting
Readability
Page Speed
Links
Tactic #4 – Keep It Simple
What do viral articles have in common? They're easy to understand and read! Articles that are written in coherent language, are divided into proper sections and are easy to understand by all ages have a great shot at becoming viral.
This pertains to readability – an important SEO tactic and a general rule of producing a powerful piece of content. When an article is easy to understand, contains compelling information and is an enjoyable read, readers are bound to share it forward or follow through with the desired action.
A readable web copy also divides the content into scannable sections so that readers can quickly gather information from a glance. That also works to your business's advantage – you can keep the titles catchy and enticing enough for the readers to continue reading.
Tactic #5 – Empower the Reader
Recent trends have shown that consumers like to feel empowered – this means consumers like to be educated about their potential purchase and like to learn new things that help them make smarter decisions about their purchasing habits.
Content that goes viral includes information that allows the reader to feel like they have learned something new that is worth spreading. Viral articles contain content that essentially helps the readers to see new things, so aim for that.
Using original information and research, backed with links and sources, is a great way to provide such information to your reader. It also improves your brand's image and helps to establish the brand as an authority in its niche.
Tactic #6 – Outsource Your Content Needs
Many businesses have started outsourcing their content needs to web copywriting services and content services in order to have the best content. Research has indicated that the need for professional writers is imminent. A web copy that converts is written professionally and has been curated with the right tactics.
Professional writers and services know just how to brand your content and create it in a manner that makes it go viral. These services are equipped with the tools to sort through the high-ranked keywords, topics and other components of what makes an article a viral one.
Besides, a professional copywriter knows just what brands and businesses need in order for them to make themselves known in the online space. In fact, outsourcing content to professional web copywriting services has become a very common trend amongst large corporations and brands.
Conclusion
In other words, content that sells isn't created on a whim. It takes time and effort to create a copy that is geared towards becoming viral. As you can see, a lot goes into creating a web copy that will increase your brand's online presence, increase conversions and traffic and also minimize the bounce rate.
A well-written web copy can do wonders for your website – it takes one brilliant piece to go viral and the rest is history! Looking at the trends of the ending decade, it looks like content marketing is going to be the chief marketing strategy in the coming year – and copywriting is definitely going to be an investment.

About the Author: Dave Brown
Dave is the head of guest post services at Content Development Pros. He handles all the content that goes out with regards to guest blogs and posts. In his free time, he likes playing first person shooters and gardening.
SEO benefits of Guest Blogging: https://youtu.be/Oba7Jb4QNWg