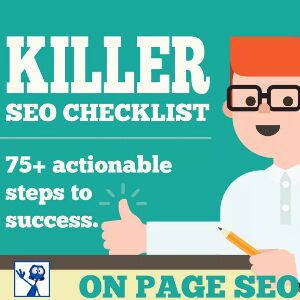 SEO is ever changing, with new and more advanced techniques being introduced almost every few months. While including keywords, meta tags, and anchor text among others, were the only things required to ensure good ranking on search engines before, these methods are no longer enough to achieve the same results today.
Regardless of it's evolving nature, SEO continues to remain one of the most crucial aspects of running a website. Moreover, with Google becoming more strict and particular about the kind of SEO techniques you use, it has become imperative to follow the right methods to remain in the "good books" of Google, and avoid incurring any penalties.
No matter how easy it may seem, implementing the correct SEO techniques and regularly updating your website to maintain it's ranking, is a daunting task. Especially if you are a novice, you will need all the help in the world to make your website as SEO-friendly as possible.
Because you may have the most beautiful and well designed website on the internet, but if it does not have a proper SEO plan in place, it will not stand anywhere in the search engine rankings. The best place to look for help when it comes to practical SEO techniques, is the internet.
There are several resources and expert blogs which give out valuable information regarding the incorporation and management of SEO on your website. However, it is very difficult to find the right SEO resource, which can help you with all possible steps involved in both on-page and off-page SEO.
Good news is, we've found one which does all this through a single, easy-to-understand infographic! With 75+ steps which include the smallest to the most important SEO techniques, this comprehensive SEO checklist is a blessing in disguise for anyone who wishes to improve their website's SEO.
All you need to do is, download the PDF and follow this step-by-step checklist, and enjoy the benefits of good SEO practices, for a long time to come!
Killer SEO Checklist [Infographic] by the team at Capsicum Mediaworks, LLP