Being an owner of a digital marketing agency and working in-house at multiple agencies throughout my 15 year journey, I've gotten the question many times in a roundabout way.
What does a good agency provide?
What things do you look for?
What types of deliverables should I expect?
Should I hire a small or large agency?
What is link building and are they doing it right?
And the list goes on and on …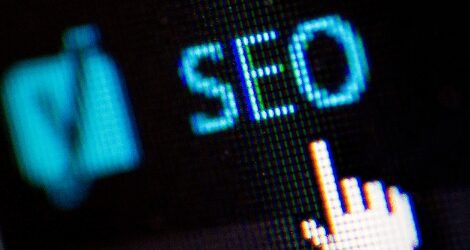 It only makes sense that I help the business owner or marketing team when it comes to making the right decision when hiring the next digital marketing agency for SEO work. It's fair to say an overwhelming amount of businesses have hired multiple SEO agencies because the fit wasn't right.
Here are common things to navigate through when making the decision on hiring a digital marketing agency:
What is the agency's business model as it pertains to work allocation?
Simply put, if you engage with the agency at a specific retainer, how is that retainer allocated to accomplish the work needed for the best results. Some agencies use hourly methods, some use points systems and some allocate buckets based on the strategy.
What types of software / services do they use?
There are tons of options when it comes to software for SEO services. From Raven Tools, SEM Rush, Majestic, A hrefs, Buzzstream, Moz and many more. So why should you care? At the core of any SEO agency is their software that they use to do their job effectively. While you don't need to know how every piece of software works, it definitely helps to understand what they're using. It can provide context around how they do the work they do.
How many clients are assigned to your Account Manager / Campaign Manager?
This is an important question that helps shape how that agency operates. There are lots of agencies out there with lots of different structures. From experience, the bigger the client load on an account manager, the less they can effectively get done. Even with support staff. How does an Account Manager balance a work load with 30+ clients?
What size is the agency?
While there is no perfect size per say, size can be indicative of model & structure. Bigger agencies tend to have teams of employees that are focused on a specific effort. Smaller agencies typically have fewer resources, but also have employees that are more diverse.

Is bigger better? It really depends on the structure and how each agency implements it's solutions. There are pro's and con's to each type, but understanding the agency size can help determine its value.

Is there a road map / strategy that's put I place?
All SEO efforts should contain some type of strategy. This is the roadmap to the campaign moving forward. The strategy should be presented to the client periodically and updated as needed.
Are budget funds allocated for additional costs?
Meaning, does a certain percentage of your monthly SEO spend to the agency get used for misc. costs? And if so, what are those costs typically. This can help you understand additional costs as well as how those costs are paid for.
There can be 100's of questions that pop into your head when making the decision on hiring that SEO agency. I wanted to highlight handfuls that have always been important for us to answer and our goal is to point potential clients in the right direction.
If anything, do you know another business owner that has already engaged with an agency? Chances are good they can provide you with feedback on their engagement / experience.
The Importance of finding the right Agency
The reason businesses look for an SEO agency is because they want more visibility online.  They're looking to grow online leads or revenue.
Finding the right agency the first time is the key. It's more than just leads. It's the relationship and how it's treated. You want a partner that grows your business while running with you, not against you. When looking for your next SEO engagement, leverage this list to help make the most informed decision you can.