Business owners need to constantly review their Web strategy to attract new customers and give current customers a reason to come back.
Guest Post by Dixie Somers: Optimizing your website for use with online maps, such as Google Places, provides crucial information to your customers about the location of your business.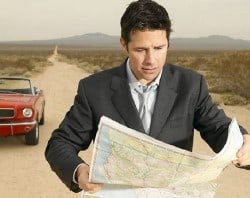 Failure to optimize your website with business location information can negatively impact your bottom line and make it more difficult for customers to find you. In some cases, incorrect information can cause more damage to your business than no information at all.
Search Engine Visibility
Using a PPC management agency can dramatically increase your company's presence on the Web. A kind of agency works to ensure that your website uses targeted keywords so search engine spiders can find and index your website.
Without the proper keywords listed in your text, search engine spiders have a very difficult time finding your website. In a presentation given by Matt Cutts, the head of Google's Webspam department, he stated that without the proper keywords search engines almost never find your website.
Hiring a PPC management agency can drastically improve your chances of getting your website into search engines. Adding your location provides another method for customers to search and find your business.
Think Locally
Companies that run a business in San Francisco need to target customers in San Francisco. The logic makes perfect sense, yet so many business fail to properly include location information and optimize their online map regarding their business.
Incorrect addresses can pose as much of a problem as not including information at all. Any time you make it difficult for a customer to find you, your business potentially loses money.
When a potential customers takes the effort to drive to the location listed on your website, and all they find is an abandoned shed, it reflects negatively on you.
PPC Ad Placement
Google Maps generally show up directly below the Google Ad placement on search engines. This highlighted list of business should include your company information. If not, you miss a valuable opportunity to make your business known.
Configuring your settings so that you have the correct hours of operation listed prevents customers from arriving at your shop only to see a closed sign.
Customers can also typically view satellite images of your business and in many cases view your business from the comfort of home. However, all of this depends on your ability to accurately and effectively optimize your online map presence.