Do you run a small business but struggle to make sure enough people know about your products and services? Growing online awareness of your small business is essential for its success, so it's time to get creative.
Here are five easy ways to promote your small business and boost brand recognition—without breaking the bank. With these strategies, you can bring more attention to your unique offerings in an efficient and effective way.
We all know that effective and efficient promotion is the need of every business entity to get more return on investment. Now the question can be how to market the brand to make it different from other brands.
If you area small business concerned about this then you need to understand that here is where you need the designing and implementing good marketing strategy. The aim of the strategy should be to make people aware of your brand existence and for this, you can consider the following strategies:
Set Yourself Apart: Make Your Brand Stand Out
Here are some tips on how to market your brand to make it different from other brands:
Focus on your unique selling proposition (USP). What makes your brand different from the competition? What can you offer that no one else can? Once you know your USP, you can start to focus your marketing efforts on communicating it to your target audience.
Create a strong brand identity. Your brand identity is what sets you apart from the competition. It includes your logo, colors, fonts, and overall look and feel. Make sure your brand identity is consistent across all channels, from your website to your social media pages.
Tell a story. People connect with stories. Use your marketing to tell a story about your brand and what it stands for. This will help you connect with your target audience on a deeper level.
Be authentic. People can spot a fake from a mile away. Be yourself and let your personality shine through in your marketing. This will help you connect with your target audience and build trust.
Be consistent. The key to successful marketing is consistency. Make sure you're always promoting your brand in a way that is consistent with your USP and brand identity.
Be patient. Marketing takes time and effort. Don't expect to see results overnight. Be patient and keep working at it, and you will eventually see your brand grow.
Five Easy Ways to Promote Your Small Business
Promoting your small business doesn't have to be complicated or expensive. Fortunately, there are a few simple and affordable tactics you can incorporate into your marketing strategy that will make a significant impact on your bottom line. Here are five easy ways to promote your small business:
Create a website. If you don't have a website yet, now is the time to create one. Your website is your online home, and it's the first place potential customers will go to learn more about your business. Make sure your website is well-designed, easy to navigate, and informative.
Get listed in online directories. There are many online directories where you can list your business for free. This is a great way to get your business listed in search results and make it easier for people to find you.
Use social media. Social media is a powerful tool that you can use to connect with your target audience and promote your business. Make sure you're active on the social media platforms that your target audience uses, and post interesting and engaging content on a regular basis.
Offer discounts and promotions. Everyone loves a good deal. Offer discounts and promotions to attract new customers and encourage existing customers to come back for more.
Get involved in your community. Get involved in local events and organizations to raise awareness of your business and build relationships with potential customers.
These are just a few easy ways to promote your small business. By following these tips, you can reach more people and grow your business.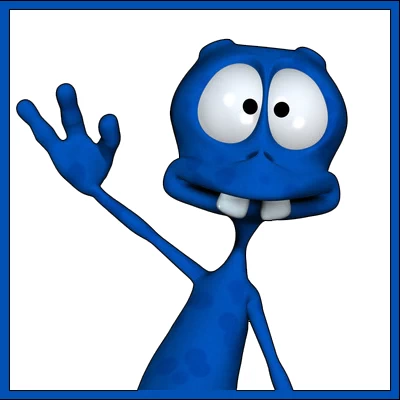 About the Author:
The SEO-Alien is a project started in 2009 regarding all things online marketing. The site started out more of a diary of predictions, suggestions and references to things I frequently used for online marketing... before social media marketing was even an option.
I hope you find the information and tools presented here useful and something worth sharing with others.
If there is anything else about online marketing or any online advertising strategy you think would be helpful, please let me know.
---