We all know that effective and efficient promotion is the need of every business entity to get more return on investment. Now the question can be how to market the brand to make it different from other brands.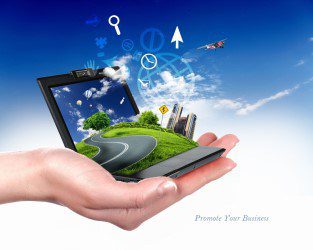 Guest Post by Mahnoor Malik:  If you area small business concerned about this then you need to understand that here is where you need the designing and implementing good marketing strategy. The aim of the strategy should be to make people aware of your brand existence and for this, you can consider the following strategies:
Emphasize on Online Existence
It is one of the most essential requirements to promote your brand efficiently. The best approach to get an online existence is to have your own site and for this, you can use different tools like Weebly or Wix. Do not worry, as creating a website will not cost you much.
If you cannot bear much expense and do not want to hire any expert for this purpose, you can design your own site by availing different online tools
Use Your Business Stationary for Your Brand Promotion
Another best approach to promote your small business is to use your office stationary for the promotion of your brand. Print your company details on the stationary you use in office and on the documents you exchange with your clients.
The same approach can be followed with the electronic documents. In this way, you will let the people know about your brand by exchanging any of your documents with them.
Focus on Social Media Marketing
You will be amazed to know that millions of individuals access their social media accounts on daily basis for different purposes. Some people prefer them to get information about the fashion whereas some people login their account to interact with their familiars living around the globe.
To promote your brand via such a platform, which is accessible by millions, will be quite valuable. Different social media sites including Facebook, Twitter, etc. are available, these days. Promote your brand via using these sites and attract masses towards your brand.
Get Into Affiliate Marketing
You can also consider affiliate marketing for the promotion of your business. The affiliate marketers will take the responsibility of promoting your brand and will direct buyers towards your site to make a purchase. In return, you will have to reward the affiliate marketers with incentive on every sale they will make possible.
Build Email List to Reach Your Target Market
Last but not the least, another way to promote your small business is to approach the target market via email to let them know what you are offering. To enjoy this way of promotion, you will have to maintain the emailing list of target market to inform them about your products.
The best part is that these days, getting emailing lists of potential buyers is not that difficult, as various email listing generation tools are available to get benefit from. The need is only to search them based on your requirements.