One of the most crucial aspects for businesses to operate successfully in digital marketing.
Unlike conventional marketing methods, digital marketing may help you reach a far larger and more diversified audience than traditional marketing.
Digital marketing is a vital necessity for most internet enterprises. Businesses as diverse as escape rooms, online retailers, fashion houses, and restaurants use these strategies to boost sales and retain customers while acquiring new clients in one go.
Technological advancements have shifted much of human activities to the virtual realm in the contemporary era. 'Being online is intricately related to our job, study, pleasure, and even private areas like friendships and personal contact.
So, if your business doesn't exist online, it's practically non-existent. In reality, physical locations are no longer required. Good online performance may lead to extraordinary success without the necessity for a physical business.
However, expanding your internet presence is not simple. To make your goods or services stand out, you must be knowledgeable and adept at using various digital marketing techniques. Fortunately, we're here to assist.
Digital Marketing aspects businesses should focus on
1. Social media marketing
We've personally seen how social media has transformed into a top marketing medium for companies today. Social media is a potent platform for generating leads and creating business connections. Social media is also great for getting critical information about what your consumers want.
Twitter, Facebook, Instagram, and other social media platforms enable marketers to connect and engage prospective consumers. Marketers can engage their customer base with a solid social media strategy and the ability to develop exciting content.
Managing all of the social media's moving parts "by hand" is a prescription for exhaustion. Specialized software may help you create more relevant content and leverage social media to achieve your long-term business objectives.
2. Email Marketing
Email is the most tried-and-true, scalable marketing medium accessible to today's businesses. As a result, email marketing software is a must-have for both large and small organizations.
Emails can break down your customer data and put a significant amount of your marketing tasks on autopilot. From list-building and boosting deliverability to coming up with fantastic offer campaigns, you can achieve it all by email marketing tools.
3. SEO (Search Engine Optimization)
Anything firms can do to improve their search visibility is again as the digital world gets more competitive.
SEO practices are an essential component of digital marketing. SEO helps raise your website's exposure and keeps you ahead of your competition. The use of SEO improves the visibility of a website, user traffic, conversion rate, and return on investment.
SEO may be intimidating, particularly for new firms. However, there are a variety of online marketing tools available to assist you in identifying search prospects and optimizing your current search engine efforts.
4. Graphic design software
Visuals are essential to social marketing and branding in general. Graphic design is the most potent art form that has given digital marketing a new lease of life.
Thanks to graphic design, every company's promotional profile now has a contemporary flair. Graphic design also serves as one of the essential components in raising brand recognition and influencing client decision-making.
Graphic design tools for marketing have become the go-to for creating eye-catching pictures.
Digital Marketing Tools to help businesses grow
1. Lemlist
Lemlist is an email marketing platform primarily focused on deliverability. Lemlist is excellent for improving your current campaigns since it emphasizes the optimum times to deliver your messages for more opens and clicks.
Lemlist might be an eye-opener in terms of how to warm up your list. Personalization technologies help your outreach emails seem less spammy. Also, follow-up email sequences promote more excellent responses from cold prospects, among other benefits.
2. Hootsuite
Another excellent digital marketing platform is social media. Keeping track of all of your social media accounts might be difficult. Hootsuite enables you to manage your social media accounts from one place.
It enables users to schedule posts, manage discussions, and publish material. Users may quickly react to comments and questions using automated answers.
3. Google Analytics
Google Analytics is one of Google's most valuable free products. It may be included in your company and marketing strategy.
Google Analytics gives in-depth keyword monitoring. It also allows customers to observe how and where their audience may go.
Google Analytics allows you to monitor large traffic flows as well as the keywords that users use to find your site.
The key foundation for high performance is your website's availability and visibility. By optimizing your online resources, Google Analytics may help you do this.
4. OptiMonk
The OptiMonk platform helps companies capture clients' attention and keep them from bouncing by using customized popups.
OptiMonk's behavior-based targeting ensures that your popups don't have to be disruptive, focusing on lead acquisition and exit intent messaging.
OptiMonk, for example, encourages users to segregate their marketing messages and only send them when it makes sense. The platform allows you to develop campaigns that speak to all of your consumers rather than treating them as one-size-fits-all, from repeat customers to first-time window shoppers.
The advantage of OptiMonk is that it is recognized for its simplicity. Brands may adapt their messages based on popups that proved to be successful. You may also use a large number of templates with established average click-through rates.
5. Ahrefs
Ahrefs is another excellent tool for identifying your business and contacting your target audience. You learn about your company, its rivals, and its strengths and flaws.
When starting a business, the most significant consideration is the competitive environment. The Ahrefs suite of tools allows you to learn more about your industry's rivals. You'll also discover the source of your rivals' traffic and details on their ranking keywords, backlinks, and other pertinent information.
You must learn from your competition in order to expand your company. You must first understand their shortcomings and strengths in order to defeat them in your field. You'll have a great starting point for your own digital marketing strategy if you use this information.
6. Clearscope
Imagine you want to take advantage of keyword possibilities while also improving your current content. A clear scope can help with that.
Clearscope's sophisticated editor recommends keywords, headers, and readability. This helps you produce high-ranking, well-balanced blog entries. The clear scope is also very beneficial for content authoring.
The clear scope covers every corner and cranny of search optimization. It is helpful whether you're starting from scratch or renewing your current blogs.
7. Canva
Having an aesthetic approach to things is always a terrific advantage, whether it's for content, website, or even digital marketing.
Designs are an essential aspect of every marketing strategy, and there are many outstanding templates available.
8. Loomly
Loomly's self-described 'brand success platform' is helpful for small social teams that want to plan and collaborate on content.
Content scheduling and brainstorming are made simple in Loomly. With built-in calendars, deadlines, and workflows, everything is easy. Loomly also curates new content ideas for users. The ideas are based on Twitter discussions and other themes.
The simple, no-frills layout of Loomly is simple to use and accessible to those who aren't tech-savvy. The platform's low-cost appeals to small companies and agencies wishing to manage their social media presence.
9. Audience
Audiences assist businesses in identifying and segmenting their social media consumers. This makes running laser-targeted ad campaigns and diving deeper into your consumer profiles simpler. You'd be shocked at how much you can learn from social alone regarding demographics, personality traits, and more.
Audience platform is primarily focused on Twitter. This makes it ideal for both B2B and B2C organizations trying to learn more about their target audiences.
10. Trello
Most content sites and companies need a system to keep track of their postings, material, and publications.
Trello features a straightforward and intuitive user interface that makes it simple to schedule postings, manage small teams/groups of workers, and assign topics.
11. Visme
Visme is a fantastic graphics program. It enables users to seamlessly generate pictures and graphics. The majority of data and analysis gathered by users may be displayed and presented in a simple and attractive manner.
Producing presentations in Visme is straightforward and easy. It is a terrific tool for folks who deal with research data and statistics.
Visme is excellent for anybody who routinely publishes research on platforms like Twitter or LinkedIn. As infographics and fresh data are among the most-shared kinds of material on social media, the software can help you with that.
Aside from visual design, the platform allows you to import data from other sources (such as spreadsheets) to make presentation production a breeze.
12. Sprout Social
Sprout Social is the ideal marketing tool for any company that wants to turn its social media presence to develop impressive results.
SproutSocial is a social media management software. The platform allows businesses to centralize their content schedule and assets. This enables you to produce and schedule content across several platforms, perfectly timed to coincide with your followers' most active times.
Sprout Social is one of the most effective social media marketing tools available. Sprout makes it simple to communicate with colleagues and consumers alike and uses social media management tools.
Their Smart Inbox provides you with a birds-ey perspective of all of your social communications, allowing you to answer carefully and quickly.
Also, Sprout's comprehensive social analytics is an absolute catch. Sprout detects your top-performing articles and the effectiveness of your social campaigns. You may discover trends, hashtags, and chances to interact with new consumers using comprehensive social listening technologies.
13. Hubspot Marketing
Hubspot Marketing works well for following up on leads through forms, popup forms, and live chat. Hubspot also enables customers to employ email marketing campaigns to follow up on prospects.
Hubspot enables you to examine the behavior of visitors to your website using innovative CRM technologies.
HubSpot, a CRM and inbound marketing software business, just released an email marketing solution. HubSpot Email Marketing is simple to use and has high deliverability. Also, it is fully connected with all other HubSpot products.
A Free Plan is available, which includes up to 2,000 emails sent each month, contact lists, a drag-and-drop email builder, and ready-made templates so you can get started right away.
What's the most incredible part? HubSpot simplifies things by combining tools and integrating them. Sprout Social is one of the integrations available. Using Sprout's care capabilities, you may create and allocate tasks for your customer service staff.
Your team can generate, monitor, manage, and resolve problems without ever leaving the app by linking Sprout and HubSpot.
Hubspot also offers premium membership options that include sophisticated and complicated tools to help you step up your marketing game.
Hubspot is a one-stop shop for almost all of your marketing requirements. Hubspot can also help with social media management. It's a fantastic marketing tool that can help your company develop.
14. Rebrandly
Rebrandly is an excellent link management tool. You may generate and shorten links using Rebrandly. Because everything is linked through hyperlinks, link management is critical for your marketing.
You will be able to improve traffic to your website by using branded links. The connections would be genuine as well as trustworthy for your marketing objectives.
15. Missinglettr
Missinglettr is a fantastic tool for keeping track of your articles quickly and effectively. This application will assist you by allowing you to schedule all of your content postings across many social media accounts. You won't have to bother about scheduling your articles with this tool. You might concentrate on content production while this technology handles interaction.
Conclusion
These digital marketing tools can assist you in taking your business to new heights. Digital marketing is one of the most efficient and successful ways to increase traffic and impact on the internet.
You can simplify your marketing efforts and automate a lot of work with the correct tools at your disposal.
An excellent digital marketing stack may be built using any combination of the software listed above. Be courageous and do some trial and error to see what works best for your company and budget.
You can go on with your campaigns with confidence and maintain a better pulse on your marketing efforts after sorting out your digital marketing tools.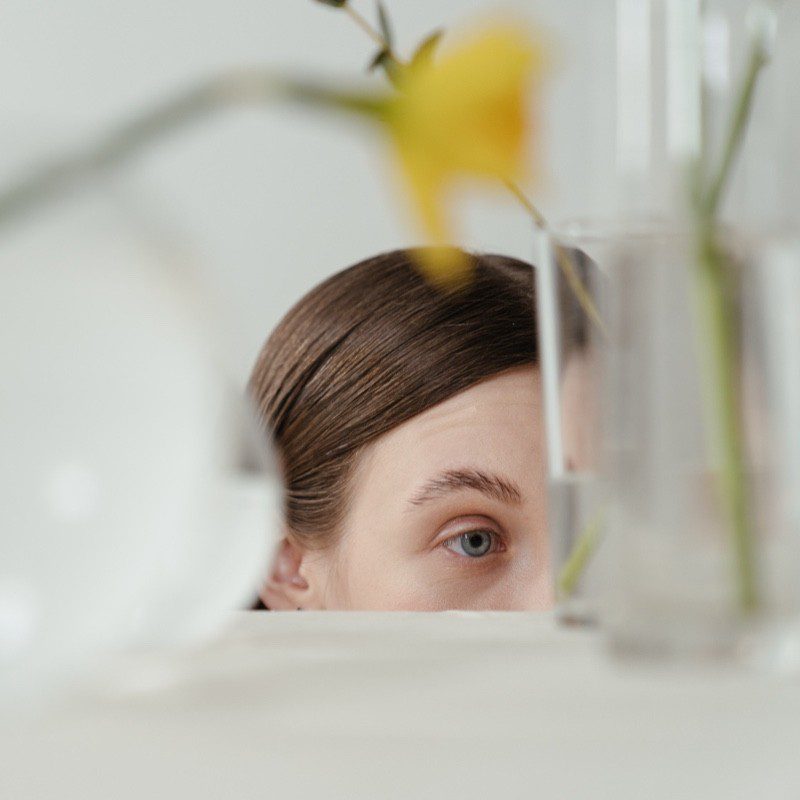 About the Author: Charlotte Lin
Charlotte is a content creator at escaperoom.com. She's a passionate young woman, mother to an amazing nine-year-old, and an avid reader. Over the years, writing has helped her explore and understand the world as well as her own self. She loves to travel, meet new people, and spend quality time with her daughter. You can find her on LinkedIn.