Website development is an essential thing for business purposes. If your business doesn't have a website, now-a-days customers will hardly trust you, let alone find you.
If you don't have a website, then potential clients won't be able to go through your previous projects, customers rating or reviews on which basis they can trust you.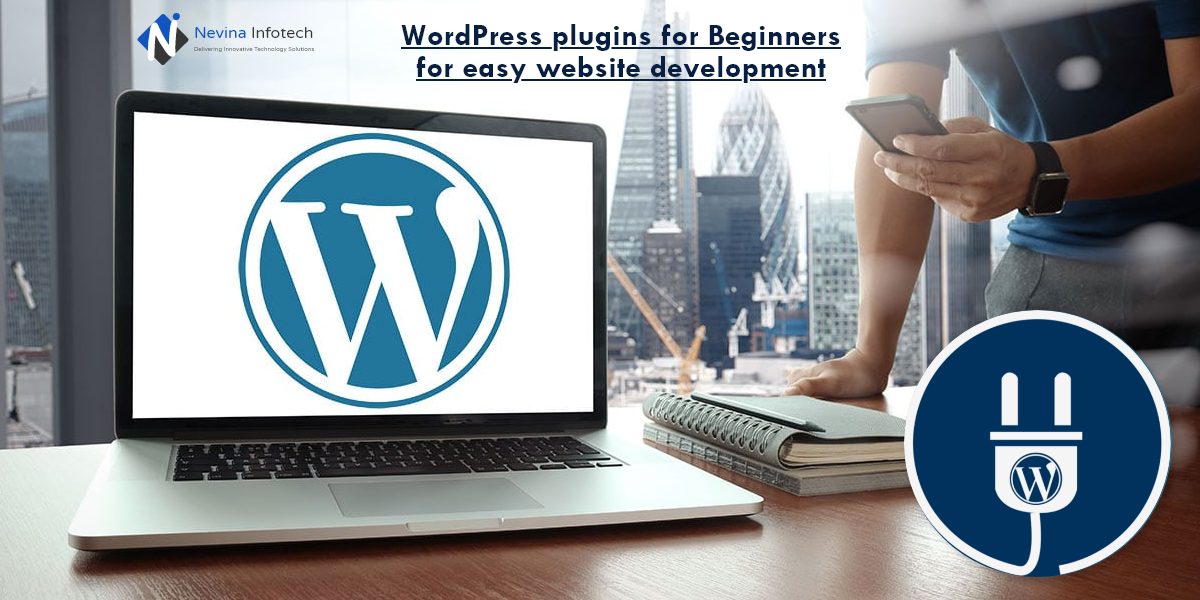 For developing any website, WordPress is the best platform to develop a website. By using WordPress, you can develop an amazing product that can consist of content and images and videos.
If you are a beginner and you want to develop a website, then you must know about the amazing plugins that WordPress provides. Using these plugins can be easy to develop a website using WordPress; there are many plugins of WordPress that can be free or paid. You can use either of these plugins to develop a prodigious website.
WordPress plugins are a great way to develop a more secure website that gives better performance and works faster.
Here are the top WordPress plugins that will help in WordPress website development.
WordFence Security
UpdraftPlus Backup Plugin
Akismet
Yoast SEO
Live Composer
WordFence Security
WordPress website development is a friendly platform for beginners to develop a website; it can also be easy to learn, flexible, and simple to use, but it is not perfect. It is not necessarily the most secure platform.
WordFence is the most popular plugin among WordPress website developers based on security purposes. WordFence security provides you with better security that also includes a Malware scanner.
Every web developer should worry about the security of its website because if there is no proper security, your website can be hacked, or there is a chance to lose your data. Therefore, WordFence is one of the essential plugins in WordPress website development.
With the help of the WordFence security plugin, you can have anything you need to get for security purposes to secure your website without spending a penny. After installing this plugin, you need to go to WordPress and click on start WordPress scan.
UpdraftPlus Backup Plugin
Backup is essential for everything; if you take a backup of any data, that data stays safe and secure; even if your data gets lost, you don't need to worry if you have taken the backup. In addition, backups help you to stay safe from unwanted disasters such as network failure, data loss, cyber theft, etc.
There are many plugins that take backup of data, but you must choose the plugin that is trusted by all. For example, over 900,000 people believe in UpdraftPlus for backup.
One must know that making a backup is not a challenging task. You need your website to be restored smoothly and fast, especially when there are security breaches. That is the reason that this plugin is so simple to use, and it takes the backup of your data smoothly and securely. This has only three click-on buttons that are "Backup now", "Restore", and "Clone/Migrate".
It is a rule of thumb that you must back up first whenever you need to change the plugin, theme, or code of your site. Doing this simplified the way to find the culprit through which errors are generating, and you can also restore your site to the working plugin. You can also activate auto backup by going to the settings and activating it.
Akismet
Akismet is a kind of by default plugin that comes along with the installation of WordPress. This is for a reason because we can understand the importance and value of Akismet.
In this digital world, spam and fake comments can lower your website's reputation by commenting counterfeit comments on your website. Akismet identifies the fake comments automatically and eliminates them from your website. It filters all the types of spam comments, contacts forms, etc., automatically. Akismet is given the capability to delete or disable all the spam comments from your website that create a false reputation of your website.
You need to install Akismet to delete all the comments from your website without deleting them manually.
Yoast SEO
SEO plays an essential role in digital marketing. Two popular plugins are essential: every WordPress website must install anyone from these plugins, including the code recommended by the SEO.
Once you have downloaded this plugin, you can modify or manage the tags, titles, description of the website, and individual posts. For every single post, we need to set a separate title, tags, description for SEO.
If there is nothing added in a separate title or post title, then the description can be taken for SEO purposes. Except for this, you can also boost your content correctly.
In Yoast SEO, both free and paid versions are available. The free version provides basic features, but you need to take the paid version of this plugin if you want to go with advanced features.
Live Composer
The page editor of WordPress is easy, just like the other Word-processing app. However, it is not perceptive as design goes, especially for beginners who don't have any idea about coding. But Live composer gives you the facility of drag and drop through which you can easily design your website. You can also customize each page as per your requirements as the way you want your designs.
To add new elements to your page, you just need to drag and drop the elements, which are free to add. You can also drag another container if you want more space for the elements you add.
Conclusion
WordPress website development is the best way to develop any website, although it can be complex for beginners. That's why WordPress has plugins that help us make website development easy, secure, and run faster.
In this blog, I have mentioned some of the plugins you can use to develop your WordPress website.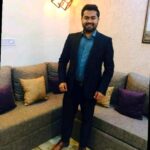 About the Author:
Rahim Makhani, CEO and managing partner at Nevina Infotech, Enterprise Web App & Mobile Application Development Company, helps global businesses grow by the magento eCommerce store development services.