When it comes to blog design, every blogger has a dream to create an effective blog by writing and posting the great content, as a result audience will come.
They dream that, doing this brings their website statistics at higher positions and their blog will be a great hit. But the truth is that it doesn't happen.
​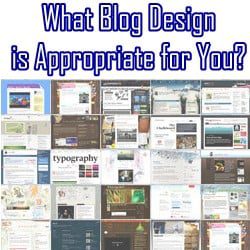 Blog Design: In this huge world of blogs and blogging, only writing current content for your blog is not enough to raise your blog at the top. Since the number of blogs is growing rapidly, therefore you have to create a blog which is outstanding. But the question here is "How do you make your blog effective and outstanding?"
Your blog should have a great design and great content too. Both of these are important to make your blog effective. Only the great content in the blog will not work or will not be of any use, if the readers are not able navigate around your blog, to find it and read it. So, it is important to set up such a blog design that fit your blogging needs and hence make your blog outstanding.
How to determine, what blog design would be best for your blog?
Before creating your blog, it is important to perform the following tasks, so as to create an effective blog:
surf the whole blogoshpere
Takes notes on what you like and what you don't( while surfing)
Watch the different layouts of blog
Determine color schemes that you like
Choose the appropriate fonts which you think will work on your blog
Determine the things that draws you away from others blog
Once you have looked on so many blogs, you would have built some ideas in your mind regarding how you want your blog to look and might start creating your blog. But this is not the right time to create it. Before this you have to answer some of the questions about your blog. The answers to these questions are going to help you to create your blog that works for you:
What am I blogging for?
What different type of things will I be posting? Images? Videos?
What is the aim of my blogging?
Who I want to read my blog?
How often will I post to my blog?
By answering the above mentioned questions, you will be able to determine how you want your blog to look, how you want your blog to work. A layout will be different in both the cases, if you are blogging for images and if you are blogging for large blocks of texts.
If you have the links in large quantity and you want your visitors to access these links easily and at any time, then it is better to include that in the sidebar.
While creating your blog design, keep the below mentioned tips in mind: 
Select only one or two fonts that are easy to read.
Create an appealing title
Pick a color scheme and stick to the same
Make all the images of same size
Align vertically with left justified text
Leave some white space in between
Include the options to connect with you
Create search options and make your content easy to find
Make your blog mobile friendly
Make it easy to comment
Create an attractive and appealing header.
Summary: Creating a blog can be easy and rewarding, if your blog is designed effectively. A well designed blog can only help you to achieve your business goals, but ensure that you keep your blog fresh with commenting, new content etc.
About the Author: Alderic Fresco
Alderic is an author who is interested in writing on SEO/ Internet marketing related topics. He is currently working with SEO Rank Smart, who offers best SEO Packages to its clients. You can see his work on his company site.