WordPress sites offer a lot of advantages for usability and added features. About 26% of all websites use WordPress as their platform of choice.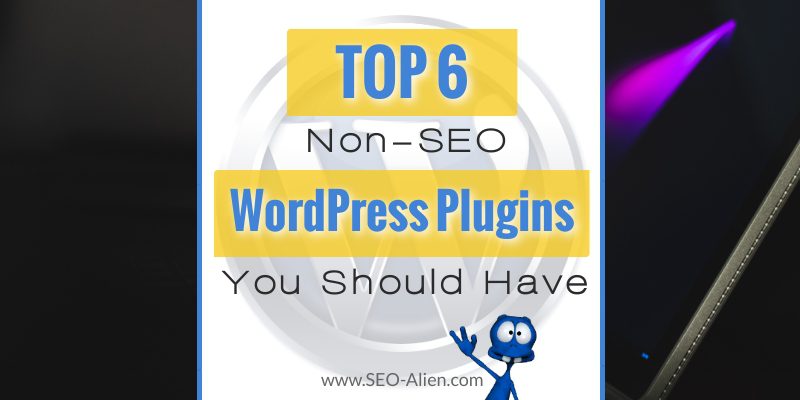 When you use WordPress to build your website, instead of having to create features, or plugins, from the ground up, others have already done much of the work for you — meaning you can simply install a plugin and gain that functionality.
However, there are more than 45,000 plugins in the official WordPress directory, so it can be difficult to narrow it down to the best ones for your site. While SEO-related plugins are helpful for site ranking, there are many non-SEO WordPress plugins you should consider as well. Here are six of the top choices:
1. Contact Form 7
A contact form allows site visitors to get in touch with you quickly and easily, and Contact Form 7 allows you to add a contact form to do just that. One of the best parts of this particular plugin is that you can have multiple contact forms on the same site. This plugin supports CAPTCHA and Akismet spam filtering.
3. Questions and Answers Forum
This plugin allows you to install a Q&A forum on your website. This can be particularly beneficial for sites where you are selling a product that solves a problem or are offering advice in a particular area. There is a free version of the plugin, but you also have the option to pay a bit more and get some added features and support.
4. The Events Calendar
Adding an events calendar allows your visitors to see what presentations, workshops, special sales and other events you have coming up on your site or for your business. This keeps customers interested and engaged with your programs and with your brand. The Events Calendar doesn't use a shortcode, either, so you'll be able to quickly add your items and take them live without a lot of coding or extra design work.
5. WPtouch Mobile Plugin
The number of mobile users accessing the Internet from their smart phones is now higher than desktop users. If you want your website to be truly accessible, then you must ensure it is mobile-friendly. With just a few simple choices, you can easily do that — the WPtouch Mobile Plugin instantly makes your website ready for mobile devices, and you can customize the look of your page.
6. WP Google Maps
If you run a brick-and-mortar store, you may want a simple way to integrate a map so users can easily find your location. The WP Google Maps plugin allows you to add a Google Maps feature, which provides a lot of value for your users. Specifically, when a customer pulls up your site on a mobile device, they can easily see where your store is located and even use Google Maps to navigate there via GPS. Are you hosting events at different locations, or do you own more than one store? You can create multiple maps with this plugin as well.
These are just a handful of the different plugins that can take your website from drab to fab, but they are a great place to start if you'd like to add some additional value to your site visitors.