Improving the marketing campaign can be tough, and when it comes to creating a professional and polished video, it's not a cup of tea for each individual.
Having alluring and fascinating explainer videos impresses the audience and helps brands in converting the visitors into leads and then into quality customers.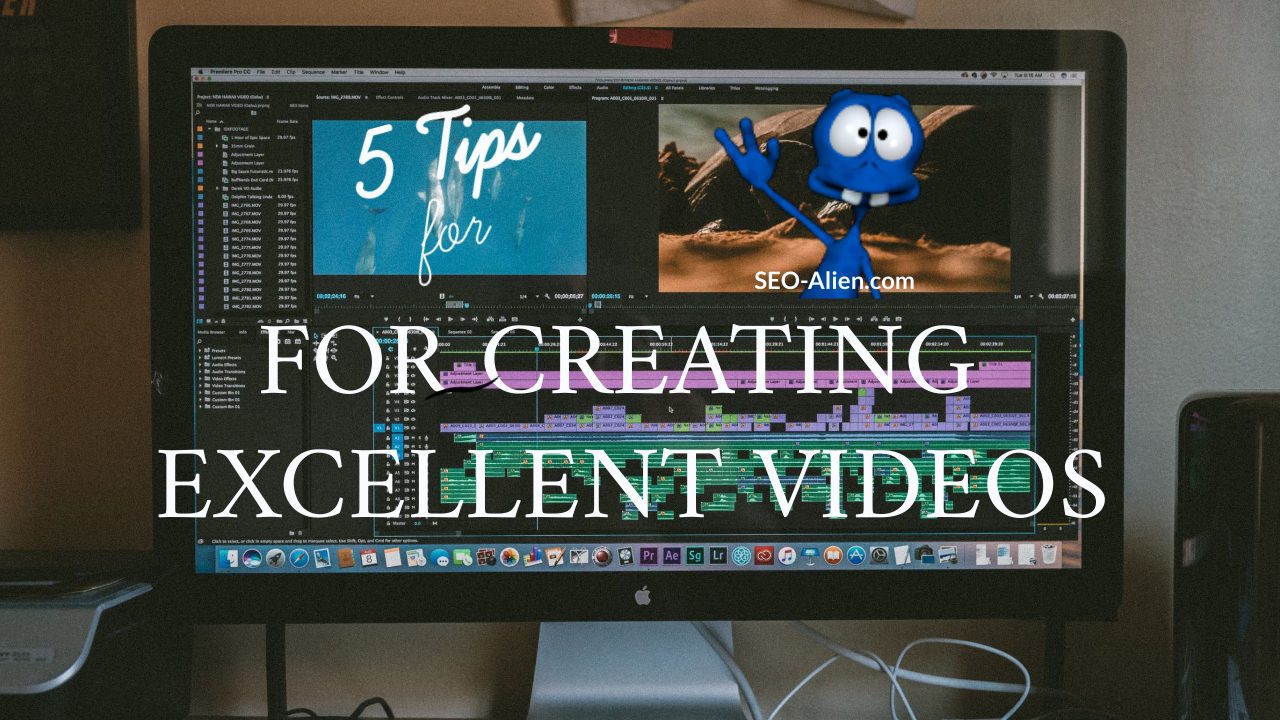 Nowadays, the probability of people watching videos is very high. That's why 87% of the marketers are using video content to drive website traffic and grow revenue.
Well! If you are interested in this article, you might be
planning to create fascinating videos
or pondering over the tactics that will improve your video marketing campaign. Do not worry! You are in the right article.
Here are some top tips that will help you make great videos that improve your marketing campaign's performance.
Tips to create high-quality and professional videos
Let's roll!
Tip-1 Plan your content properly 
Believe it or not, content planning before creating a video is highly important. Planning a video not only gives you an idea about your entire video content but also helps you produce high-quality videos at the right time and without breaking the banks. 
Whenever you plan your video content, always consider these points:
Never forget to define your goals. If you have a proper outline of what you actually want to focus on, you can promote your product and express your ideas easily.
It's vital to identify your target audience. By having a clear understanding of your audience, you can write your script that directly hits the viewer's mind.
Always create a video script full of emotions. It will not only grab the visitor's interest but also entice those visitors to act as promoters.
Tip-2 Always choose the right background
The background of your video is another factor that directly affects the performance of your video. Having a simple and clean background for your video will not only reduce the distractions but also gives a professional look to your content. 
Now you might be thinking about what sort of backgrounds you can choose to create excellent videos. Well! For a professional video, you can use solid-colored backgrounds and can avoid casting shadows on your video content.
Moreover, you can also shoot your video in a natural environment. It will give a causal link to your video and make your content look more attractive.

Tip-3 Keep your video short
In this busy schedule, people want solutions that are both powerful and effective. That's why businesses are producing short and fascinating videos. Short and appealing videos is something for which every audience craves for. 
Well! Generating the viewer's emotions in such a short span is not a cakewalk, but with short and excellent videos, you can easily express your ideas and stimulate the audience's interest without putting much effort. Around 90 seconds of video is enough to convert the visitor into a lead. 
Tip-4 Use appropriate lighting
Yes! The usage of appropriate lighting makes an enormous difference in the quality of the video. It not only gives a finishing look to your video but also encourages the audience to stay on the content till last. So, always make the lighting a top priority of your video.
No doubt, white and yellow lights are good resources to enlighten the shooting area, but one of the best sources of light for shooting is the sun. Filming the video in natural light will not only save you bucks but also gives a fascinating and enlightening look to your video.
Say, if you are planning to shoot video, consider getting your footage in the early morning or in the evening because midday light shadows can be a bit annoying. Moreover, you can also have your footage on a cloudy day. There you will find a softer light and pleasing environment. 
Tip-5 Edit your video like a pro
Last but not least, the editing of videos. Dieting is one of the most important steps that can actually make or break your video. Making the most of video editing software, you can easily edit the entire video like a pro! Moreover, you can also coordinate with a video editing company to edit the video professionally.
Whenever you edit the video, make sure you keep the below consider the below things:
Look at your video text, font, and color 

Trim and crop your video with full accuracy

Can add filters

Give appropriate sound effects 

Do screen transitions

Shoot easy-to-use clips

Add clear images, etc.
Conclusion
Indeed! Everyone can create a video, but producing appealing and professional video is something which needs to be looked for. The more professional your video looks, the better will be your brand awareness. Some people think that creating excellent videos needs a study for years, but it's not something true. One needs to understand the tactics and strategies to achieve the goals. 
I hope the points mentioned above will help you create great videos effortlessly. Now that you have a list of major points to look for; you can easily produce professional videos without the help of experts.
Over to you! Still, having any second thoughts? Do you want to incorporate something into the above list? Tell us by sharing it in the comments below!​
About the Author: Usman Raza
Usman is the co-founder of Christian Marketing Experts and marketing specialist at PSDtoWPService.com. He has been writing for magazines and newspapers since 2001, and editing and managing websites since 2006. When not working, he's probably spending time with his family.