Every content marketer should strive to help their audiences with finding the information they need, in a format that's easily consumed.
Marketers must also develop digital strategies that help their message reach more people effectively, and video is a crucial medium that accomplishes both.
Every brand has a unique story to tell, and video is the perfect way of explaining your brand's identity and connect with your consumers.
However, if you're still unsure about using video for your content strategy, read on. We're going to share nine vital statistics that will change your mind, and help you flesh out a more robust content strategy.
Over 500 Million Mobile Views Take Place on YouTube Every Single Day
YouTube is officially the second largest search engine in the world – surpassed only by Google – and the world's largest video social network. It has a total number of 1.9 billion monthly users, and, more than 300 hours of video are uploaded every minute. It also processes over 500 million daily mobile views!
So YouTube is redefining how users search, watch, and process information but also the devices we use to do so.
YouTube is a friendly platform that can help make uploading videos easier. Its Audience Retention Report gives you valuable information which helps with identifying which videos are the least and most effective, to redefine your strategy and reach more significant results.
The Average Viewer Retains 95% of a Message They Watch in Video Forma
A massive difference when compared to the average 10% we usually get from text!
This ease of consumption has revolutionized how brands communicate their ideas. Video provides a more robust storytelling medium than other types of content, which improves the chances of audiences not only sitting through but genuinely understanding your message.
On top of it, videos are highly shareable! A properly made company story or charming explainer video crafted by a skilled animation company can serve as an autonomous marketing piece. Continuously propagated by your audience.
It's all about creating a quality video that fits with both your brand and your audience.
Embedding Video Can Increase Conversions Up To 80%
It isn't even a debate; plenty of studies confirm that Video content delivers on a host of desirable digital marketing aspects. Conversions being just one of them.
Videos are regarded as the most powerful of digital shopping windows and are only becoming more popular. Take, for example, that from 2012 to 2017, there was a significant increase in the percentage of consumers who watch product videos to make purchase decisions;From 46% to 80%. Or that 4 out of 5 consumers would rather watch a video about a product than read about it.
82% of marketers are jumping on the content marketing wagon, and 89% are using video content.
There's no doubt that these statistics are a result of the effectiveness of video content. As you can easily engage and obtain valuable information from your audience and measure results. By the use of data analysis, you can improve your content strategy.
Video Traffic Will Account for 82% of all web traffic by 2021
The internet giant, Cisco shows an accurate forecast of video traffic growth from 2017 to 2021. This report represents the continued growth of different types of video content, including Internet video. Internet video has been growing profoundly for the past few years, and it is well within the predictions made some time ago.
Marketers can (and should) use this data to provide you with a pathway to reaching success using content. As the use of video increases through the years, there's no doubt you should incorporate this element into your communication strategy to reach your audience.
Another interesting aspect from the Cisco analysis is that there's an emergence of subscribers as content producers, which also explains the increase with internet video. But, don't look at them as competition, as subscribers still consume far more videos than they produce.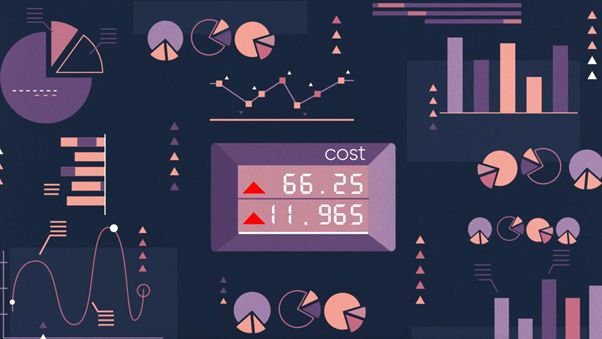 85% of Facebook Video Views Happen With The Sound Off
Yep, you read correctly; almost all video plays that take place on the platform are muted.
In every marketing video strategy, it's essential to diversify content and upload it on different social media platforms. So, you can't just account for YouTube as your only platform, but also include Facebook and/or Instagram. As the use of video content is increasing, so is its growth in the Facebook ecosystem.
It's important to understand that different social media platforms have diverse video characteristics. Videos on Facebook are played automatically once the user scrolls over it. An autoplay feature that gives you a chance for capturing your audience's attention. But, a default setting makes the video play automatically with the sound off, making the inclusion of subtitles extremely more important there than in other social networks.
A robust video marketing strategy calls for you to account for these types of traits on each network to make the most out of them!
On Facebook, Live Videos are watched for 3x longer
…And even commented on 10x times more on average than on the non-live variety.
To understand Live Video Performance, Facebook has developed an analytics platform to capture and evaluate its statistics.
Since it launched, Facebook Live Video popularity has increased as 1 in every 5 Facebook videos is a live broadcast. Also, 78% of online audiences are already watching videos on Facebook Live.
Facebook Live Videos are an excellent opportunity to show the behind the scenes of your company and interact with your viewers in real time. You can even customize your live video using effects and filters, which makes them more accessible and attractive to audiences.
Lastly, quality is another thing to keep in mind with live content. 90% of online viewers think that video quality is the most critical aspect of Live broadcasts!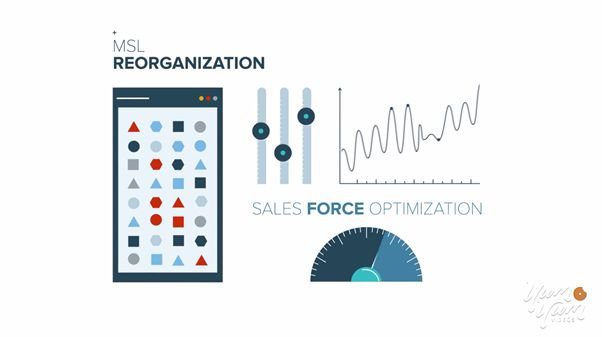 92% of Mobile Viewers Share Videos With Others
Shareability is a crucial aspect of content marketing, as more shares equals reaching and gaining potential customers without an extra cost!
Video content has more shareability than any other type because it triggers viewers emotions and can communicate complex ideas in a simple way. That said, there are some types of videos that tend to achieve more engagement and shareability, for example, explainer videos and whiteboard animations.
When you are after shearability – and let's face it, why wouldn't you be? – It's a good idea to at least include one of these types of videos. Regardless of niche or target audience, they are tailored to resonate with your buyer's persona, which invariably leads to higher levels of engagement.
72% of all teens in the U.S. Use Instagram
Depending on your business, engaging younger audiences can present one of the biggest challenges your company faces. Establishing a presence on the platform where most teens are almost guaranteed to be, is a no brainer.
With one billion people using the platform each month, Instagram has positioned itself as a definitive top three when it comes to social media and video marketing.
Now, after the introduction of IGTV late last year and the constant improvements made to accommodate video content better, there has never been a better point to start utilizing the service as a marketer.
80% of Instagram Users Follow At Least One Business
And 60% have stated to have discovered a product on the platform!
Those stats speak to how readily the social network (and its audience) are willing to engage brands. Other social platforms come with an inherent challenge to "break out" to build an audience, on Instagram, the problem seems more manageable.
Add on top of those numbers that a 75% of its users take actions – like looking further into a brand's profile or visiting their website – and you get a fertile ground, eager for your content!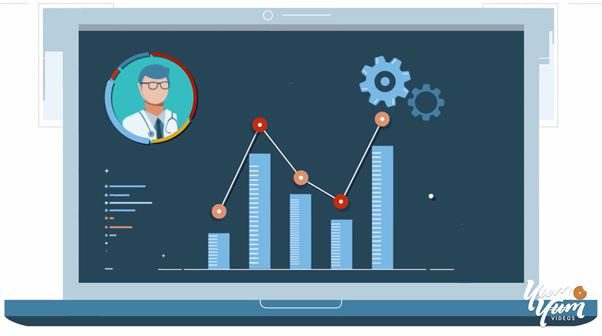 Wrapping Up:
Video content should be the centerpiece of your digital content strategy. Successful creation of video content is vital to set your business apart from the competition in 2019, and you shouldn't be the one left behind!
Take your time to plan out a solid video strategy, and start making use of the many social avenues where you can use and promote it. The results will speak for themselves.
Take your time to plan out a solid video strategy, and start making use of the many social avenues where you can use and promote it. The results will speak for themselves.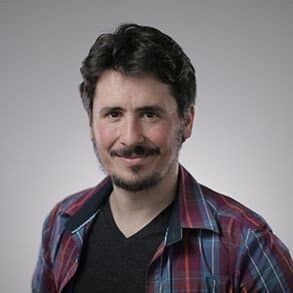 About the Author: Victor Blasco
Victor's an audiovisual designer, video marketing expert, and founder/CEO of the explainer video company Yum Yum Videos. Besides running the business, he's a lifelong student of Chinese philosophy and a passionate geek for all things sci-fi.