Video marketing is on the rise in the digital world. Business marketers are continuously looking out for ways, which can improve their business.
During this hunt for the perfect strategy, video marketing came as a ray of hope and took over the internet. For those who don't have enough experience in the process.
Here are some simple strategies to help gain control over video marketing:
1. Focus on the Video Value
For effective video marketing, your customers should keep watching your videos i.e. stay connected rather than just watch it once. The videos must look appealing and engaging so that users return to the website. Video marketing services suggest keeping your video short and compact and only including content, which is significant to your domain. A good digital marketing agency will most likely give you the same advice.
2. Mobile-Compatibility
Create videos that work equally well on mobiles. Today, a majority of users prefer using their mobile for searches rather than their desktops or laptops. If your website doesn't load properly on some devices, users are likely to abandon it within the first few seconds of clicking on it. Considering the large number of users who use mobile devices, it has become really necessary to make videos optimized for mobile viewing. Video marketing opportunities increase a lot when videos are mobile-compatible. 
3 Ideal Video Length
Videos should not be too lengthy and time-consuming. Such videos can easily disinterest the viewers because watching a 5-10 minute video is not preferable. Short, crisp and concise videos that have target-based information are ideal. One must try to capture the essence of the video in about 60 seconds. This makes it more appealing and increases click-flow. A majority of the customers do not prefer watching a video clip if it is more than 1 minute in length. This is an effective video marketing strategy, which can help with user engagement 
4 Share Your Video
It is very important to promote your videos on various platforms so that more people have viewing access. You can use social media platforms like YouTube, Facebook and Instagram for the purpose. If people find it interesting, they will consider sharing it and in turn, it can bring a large number of views and potential audience. It's a great way to showcase your opinions on a global platform and get instant feedback.
5 Effective Use of Keywords
A good video is defined by its use of keywords in its title and the description. Search engine crawlers match these keywords with those used by the users in their search queries. Therefore, the more relevant your keyword is to your section of work, the more are the chances that users will be directed towards it.
Video marketing strategies should be taken seriously if you want to grow your sales and business. You can look for some video marketing services, which can help you in the process.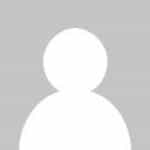 About the Author: Ipshita Shekhawate
Ipshita works as a digital marketing analyst in a reputed SEO Company. In her spare, she loves to spend a lot of her time hanging out on Social Media. She's the perfect example of blurring lines between search and social marketing.