Shopping cart abandonment has become a negative behavior for many customers online.
Most of the time, customers build their momentums by putting many items in their shopping carts, but will eventually stop when it's time to check out.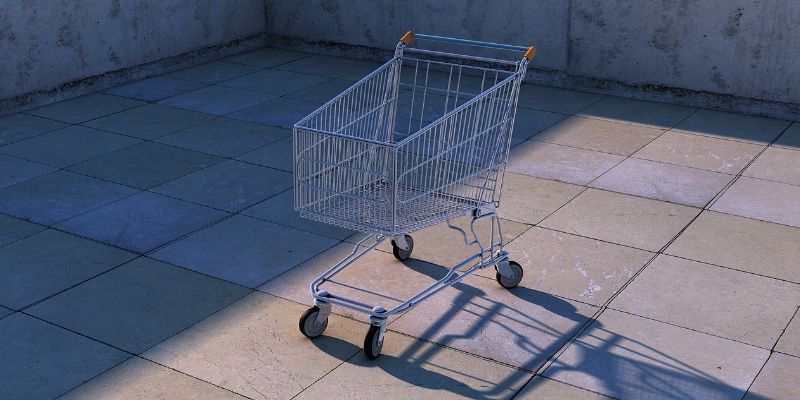 There are many ways you can aid your customers to avoid this kind of habit. In this article, we will give you seven practices you can do to
reduce shopping cart abandonment to boost your conversion rates
.
Establish Customer Trust
Online store owners value transaction forms as a vital part of the sales generating part of the business. Transaction forms are becoming a part of the process that establishes trust among your customers. These forms are essentially asking for your customers' personal information, such as billing address, credit card number, etc., before checking out. It is important to make your site trustworthy and secure from any potential data theft attacks.
Eliminate Hidden Charges
You can get new customers through offering them transactions with free shipping. But most of the time, hidden charges are popping out after checking out, which is a big no-no for most online customers. According to research in 2010, almost half of the respondents abandon their cart after knowing that there are hidden charges upon checkout.
One way of solving this problem is providing a breakdown of the fees within the shopping cart. You can show all the fees they will pay, aside from the product price, so you can inform your customers as early as the shopping cart phase on how much are they going to pay.
Offer Shipping Deals
As we said in the previous point, unexpected fees are causing shopping cart abandonment. Most of these unexpected fees are coming from shipping fees. You can target your customers not to abandon their shopping cart by giving them good offers on shipping their products. Examples of good offers are giving them vouchers for free shipping or purchase a certain price point to get free shipping. This can encourage them to purchase your product more. That's why it's important to have a detailed shipping strategy for your business.
Allow Guest Checkout
It is another hassle for the customers to obligate them to make an account to buy a single product from you. Not only it consumes more time for customers to buy a product, but also it heightens the bounce rate of your online store. You can create a better experience by making a guest checkout for your customers where you can invite them to create an account in your store after buying their purchase.
Display Stock Availability
Showing the number of stocks available for a certain product can strengthen your visitors' drive to buy that product, especially knowing that it is available. Limited edition products can benefit from this because it gives a clear vision for the customers that they will get it when they purchased the product. Aside from this, you can also give them the status of the transaction and the date when the product will be shipped to them.
Enable Product Customization
It will be better for your business if you can offer product customization. It can give the customers a better sense of ownership because they can personalize it. At the same time, it can give more sales to your business.
Customers can customize the product through the color of the packaging, putting their name on the product itself, or even buying add-ons such as upgrading a graphics card of a personal computer you will buy. Another example is when you are buying a cap, and you can offer your customers if they would want to have their name embroidered or add a patch to their cap.
Offer Multiple Checkout Options
You would want to design the best experience for your customers in buying products from you. Ensure that the whole process as seamless as possible. You should offer many options to pay for the products they bought to cater to as many customers as possible. A single payment option checkout for a store which can potentially lose more customers because you are limiting options for them.
Credit card payments should be common for every store. Widening the choices for your customers can get you more of them.
Paypal has also established a strong reputation in mobile payment systems. Cash on Delivery is rising today as a trustworthy option to grab more customers because it ensures that your products are delivered before you pay your fees.
More options for payment can lower the chances of customers to abandon their shopping carts. Also, it can lessen the hassle for you as a business owner. More than that, you're making your customers convenient on the processes of your store.
With the rise of online shops, it is important that your customers have a hassle-free transaction especially if the bulk or all of your revenues come from your online sales.
Since there already a lot of stores that offer the same product, it would be easy for your potential customers to bounce and find a site with the same, or even a better deal. Just follow these seven steps to ensure that your customers have a pleasant experience and hopefully, come back for more.

About the Author: Erin Feldman
Erin is an ecommerce business owner somewhere in California. Her past experience as a writer started when she was in college and her career, apart from covering technology, also includes, active lifestyle and social media.