How to Keep Your Personal Information Secure Online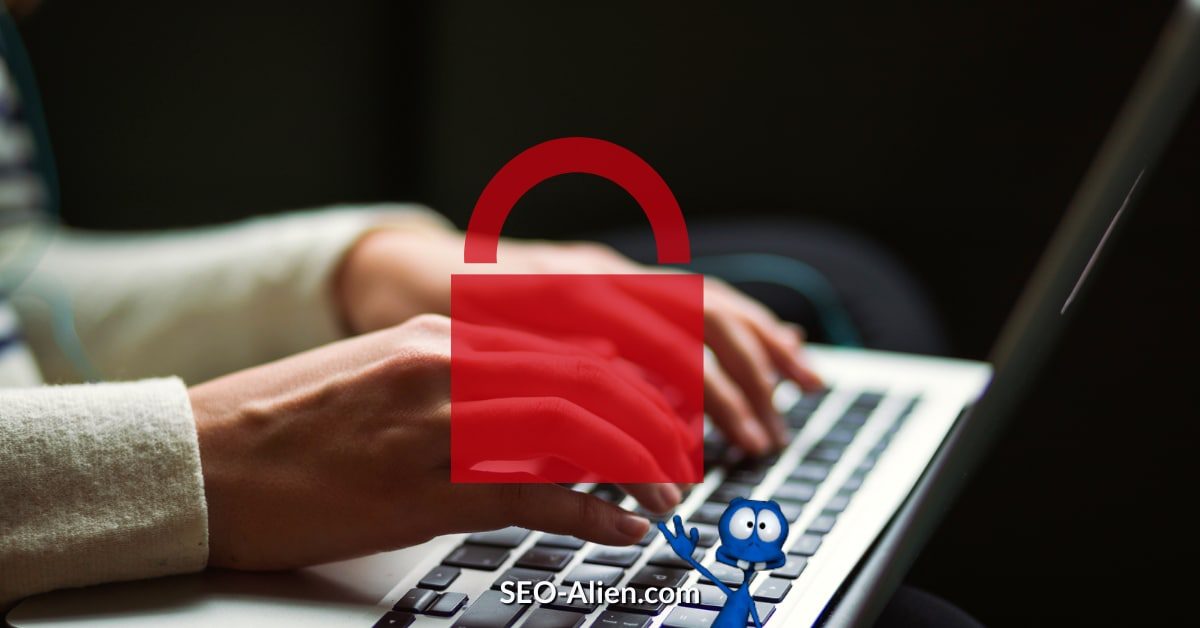 If you are a social media freak, here is something vital that you need to notice this 2020. Yes, 2020 has not just emerged with blessings but also has a lot more challenges. The most important of the problems you would face is an online threat.
The online risk is something that is threatening the entire web world for more than a decade. It has come up with new challenges every year and has resulted in more than a million counterfeit activities. Though marketers and business owners have come up with many new moderate plans, it is still a big deal to the online world.
In today's post, let us see how to secure personal information online. This could help you to stay cautious about the online world and protect your data online.
Let's get started!!!
Avoid the Pop-Ups: 
The most common thing that every one of us comes across is the pop-ups and the ads that run in between the web pages. This is typically underrated among the users as nothing has to happen on clicking them. But in real-time, cyber-criminals play the most excellent job of tricking people and making them click these ad buttons instantly.
So, what happens on clicking ad buttons that often pop up on the web pages? The ad buttons or the pop-ups that appear on your screen is not the real source from where they come; cyber-criminals place their link in disguise of famous ads and links.
By clicking on them or entering your mail ID on their spaces, you provide them a chance to peep into your account and make whatever changes they require. So, it is better to avoid clicking on links and pop-ups that appear on the screen.  
Never Give Your Enemies the Key to Big Doors (Passwords):
Passwords are the most significant gateway to anything that you access on the internet. No matter what the password is, make sure to keep them confidential. Make sure to generate passwords of good strength, which means, build passwords that cannot be easily guessed.
There are certain things that you need to remember when it comes to passwords:
Generate strong passwords
Make sure to change them often
Do not save your passwords on social platforms
Make use of combinations while generating a password
Don't use sequences that can be easily guessed
You need to follow all the steps mentioned above to make sure your gateway to the most significant resources is adequately secured.
Secure Your Cards: 
Online marketing has grown dramatically in such a way that people started to blindly trust all platforms and websites to share their card details. Later this turned to be the loophole for cyber-criminals.
They take a chance to grab the card details of customers and misuse them. Never store your card details on websites you browse mostly and do not share the CVV number of your credit card as it is case sensitive.
Have you come across such experience? Now all you need to do is, make sure to check the SSL certificate on whichever platform that you get in.  
What is an SSL certificate? 
The SSL certificate is abbreviated as a Secure Socket Layer. It encrypts the ongoing data in transit between the server and the browser. To find a website that is SSL protected, all you need to do is check if a green padlock symbol accompanies the domain name of the website. SSL works as data protection and encrypts the data.
Only such websites are ready to go with. Any website that is installed with an SSL certificate is authentic and is reputable to share details, but that doesn't mean you can save your card details and the password on the website. Staying secure is not just the significant role of the service provider; it also carries your part of staying safe.  
Make use of Cloud Backups: 
If you think, is backing up one of the processes in securing? Of course, it is. Out of all the security measures you could prefer or try, backing up your content is the most important one you should consider. No matter how bad criminals defeat you when you have your content on your side, you can still bring back your business.
This is where you need to take a chance on cloud backups. Cloud backups these days have become a prevalent one. If you are a website owner, I would suggest you own a cloud backup that you may backup your website content regularly, which can prevent you from losing data at any time. 
Disable Connectivity When not in use: 
Most of us have a habit of turning ON our mobile data, Wi-Fi or Bluetooth even when not in use. This may be due to a few reasons. We find it lazy to turn it ON every time we use our internet or maybe out of absent mind, and several other reasons line up.
But to secure yourself or secure your personal information online or on the internet, it is better to turn OFF your connectivity to get rid of intruders. Whenever you put or leave your device or system connected to the internet, you open gates for cyber-criminals to peep into your personal information. This may end up in some serious issues as well. So, it is better to put your devices OFF from connectivity.
Wrap Up: 
There is always a threat when you enter the world of the internet. It is you who choose to stay secured or being lazy. On reading this post, you will be able to realize how important it is to remain secure on the internet, protecting your personal information.
Make sure to follow all the steps mentioned above to protect your personal information from being stolen. Did you find this post interesting and helpful let us know through your comments and never miss any of these steps, mainly to ensure on the SSL certified websites to make secure transactions.