When it comes to the Search Engine Optimization of a website, there are so many different content related issues which you have to manage.
The content management systems and the various web publishing platforms should b chosen carefully to reap the maximum output and benefits out of the website which you have. Among all the content management systems which you can find, the WordPress is one of the most popular choice and also a very efficient choice indeed.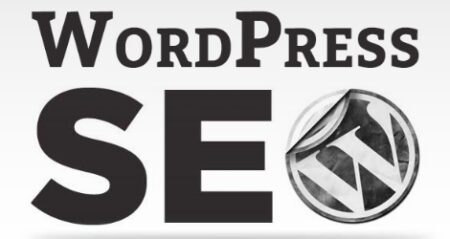 There are blogs, company websites and web shops which are based on the templates which you find on WordPress and its versatility make it an excellent platform for millions of people who have a zeal for online business. However, to succeed in your online business, it is important that your website gets enough exposure and traffic from the target audiences as well.
WordPress and SEO works
As a versatile platform, WordPress has all the features and functions which can help with the successful handling of your business as well as blogs and any website that you want to manage. There are several SEO  works which are related to the WordPress blog, and some people who are looking for help regarding the SEO  works try to learn about the WordPress  SEO  in particular which is slightly different compared to other choices that you have.
The guidelines related to Search Engine Optimization management for WordPress are provided here which are basic but is very helpful when you want to try to handle them on your own. While you have to option to get professional guidance whenever you need, managing it on your own is also very helpful since you have complete control over all the marketing works which are being done online.
Here we are going to address the various question people usually have about the SEO works related to WordPress and what is the solution to these questions.
Does default optimize WordPress searching engine?
No CMS is search engine optimized by default, and neither is WordPress. However compared to the other CMS options which you have, the WordPress is more search engine friendly. You would have to manually work with the Search Engine Optimization nevertheless for getting the best results from the website. If you are thinking of switching to WordPress, do keep in mind, that it would not alone help to gain you a rank in Google and you will have to work on the SEO a lot. The idea of the search engine optimized CMS is a myth more like and the only reason it is so popular is that most search engine vendors try to encash on it.
Is installing an SEO plug-in enough for your WordPress account?
SEO management is not a very simple task that you can master overnight. There are various functionalities associated with it and to get the best results finding a professional for help is essential. There are different works like keyword search and other research works which a professional can do efficiently and consistently. The blueprint SEO strategy is beneficial, and you can opt for them as well.
The approach is unique and at the same time very innovative which is why you can get some excellent SEO boosting results which are not seen from other techniques. While the SEO plug INS can help you out to some extent, you cannot entirely rely on them, and none of the WordPress Search Engine Optimization plug-ins has all the elements that are essential for covering the various SEO needs that you have.  You need professionals who have a thorough understanding of the organic search and continuously stay updated with the latest technologies which are coming up in SEO marketing.
How can one choose the best SEO plug-in for a website?
While there are several choices when it comes to SEO management of your site, there is two major SEO plug-in which is of significance in WordPress and noted for the superior SEO management features. They are in one SEO pack, and WordPress SEO by Yoast. The Yoast SEO plugin is slightly more popular than the other, and it is better rated by most people across the web. There are several factors which you must take into consideration when you are choosing the SEO plugin for WordPress.
The first and foremost factor to be taken note of is the compatibility of the plugin with your website. Another factor that you need to take note of is the support system from the customer care that you get and whether they are reliable and prompt about the service they offer. When a plugin is popular, there are always some reasons behind it, and hence it is better to judge the plug-in by the popularity that it has. Also, the future development prospects of the plugin should be taken note of so that you can get the maximum output from it.
How to choose a good WordPress hosting solution?
There are several factors which would influence the hosting that you are choosing too.  You can get a virtual private server and manage the works all by yourself. However other than that you can also choose the WordPress hosting solution keeping in mind some of the factors like the plug-in support, the options for backup and restoration, the staging environment where you can preview the website before you publish it, and the various affiliate issues related to the hosting of your choice.
Conclusion
It can be concluded that when your basic conception of the WordPress SEO is cleared out, you can easily manage the works on your own. However, it is always better to seek professional help, and they can work out the solutions for you whenever you are not able to do them on your own.