In today's world, technology grows very fast and even more complex with companies integrating different communication devices.
Now, companies don't need a huge in-house IT staff and large computer rooms to handle big projects.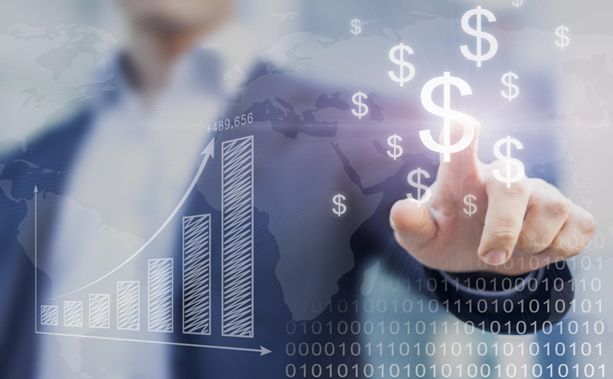 Most communication and operations can take place remotely as data lives on cloud servers via mobile devices. IT services can be used to replace or enhance the efficiency of the IT department.
On a broad range, these services can be categorized into three levels such as lower-level MSPs, Mid-level MSPs, and high-level MSPs.
Infrastructure and Networking
It covers various support options so that a company can handle LAN, WAN, and other parts of the computing systems easily. It depends upon the IT support level that can include these services.
o   Infrastructure setup: In-spite of hiring an IT staff in-house, you can get the software as well as hardware setup at a remote location, such as headquarters.
o   Mobile networking: You can enable communication across your teams through wireless devices such as mobile from any place at any time.
o   Cloud infrastructure: Cloud-based software portals allow a company's staff to remotely attend meetings alongside collaborating on projects.
o   Remotely managed services: On the company network, it allows only authorized personnel with access to share documents and print them from any place.
o   Storage backup: A remote backup allows access to assignments, information, and company data from anywhere while also coming in handy in case of any misfortune.
By hiring a managed service provider, you can focus on critical business needs.
Security Management
With a variety of risk prevention and security management services, IT providers give safety to a company's computer a system that includes:
o   Anti-malware: Software programs installed on your company's systems help ensure the safety of your network from viruses.
o   Maintenance: Strict maintenance of your company's security protocols including the latest updates so that no viruses and hackers can impact your company.
o   Compatibility: Ensure the compatibility and integration of all the software programs and hardware components of your company with each other.
Communication Services
IT communication package from an MSP includes the following:
o   Data: It allows staff to save as well as share information across laptops, mobile devices, or computers from a local and far location.
o   Voice: It allows one-to-one or multi-party communication among colleagues through smartphones and computers from several locations.
o   Video: It makes possible to conduct a video-conference. With the help of Wi-Fi and internet connection, staff can attend a meeting from anywhere.
Software-as-a-service
Software programs from a managed service provider can be accessed by your company through unlimited subscription on a monthly or yearly basis. It can either be a service provider's in-house developed program or a third-party one but managed by the service provider. Or it could be the one developed by the service provider only. With this, your staff can focus more on business tasks with all security patches and updates remotely installed by the service provider. Your team members get access to the latest software program always that will be completely safe and fully functional on various devices. In short, SaaS covers all the responsibility of software installations and system updates used for business operations.
Data Analytics
MSPs can do all the analysis of the company data as the networking technology evolves. From data observation to pattern investigation, analysis can involve multiple testing layers. Service specialists translate multiple aspects of the information so that it can be made accessible to your team members. However, you can proactively work towards meeting business goals with more effective plans for forthcoming trends.
Support Services
Your staff members may face some issues with any system or protocol during business operations. In any such case, staff members can get remote support to get assistance for issues including assistance for software and hardware issues. An MSP's primary goal is to implement as well as manage programs remotely so the client company faces the least learning curves and compatibility problems. Also, MSP generally solves every matter and makes sure that every client employee understands and grasps the technology hold with ease.
Outsourced Vs Managed services
You can invest in an IT department in-house for your computer network security and infrastructure but that will involve a high cost. But MSPs can handle all the network administration tasks for a nominal subscription fee through the software-as-a-service model. You can also choose from international and domestic partners while outsourcing IT tasks to a 3rd party service provider. Moreover, offshoring is an easier way to save costs depending on the nation's currency value. You can pay comparatively less for domestic service.
Thus, you can make the most of information technology services such as cloud infrastructure, remotely managed services, security management, and support with MSPs. Also to fulfilling your network administration tasks and proper communication, your staff members can easily grasp the advanced technology with a better business focus.
Olivia is a marketing and communication expert. She also serves as content developer with many years of experience. She helps clients in long term wealth plans. She has previously covered an extensive range of topics in her posts, including Marketing and Social Media.