There is a cliché that says "Technological advancements never rest, even for a minute." Well, this is quite true in the real world. Take web designs and technologies as an example.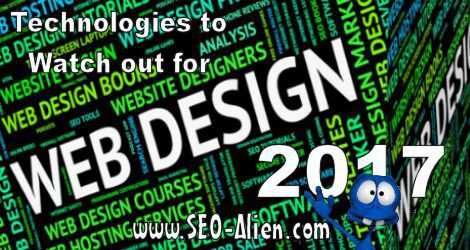 People are very excited for 2017 because of the rise of fun and innovative trends that would change the course of the world. That is why web design company in the Philippines are stretching their leg works to prepare for all the improvements that are coming.
As for web development, there will be two types of changes.
The first one would be the interfaces itself. The evolution of website screen designs and UI.
The second would be the things hiding in the background; the system or the technologies behind.
Below are the most awaited advancements for web designs and technologies for this year, 2017.
For web interface designs, there are not many changes. It basically adapted a lot from the previous years, but it made those breakthroughs from these past few years better. Here are some exciting trends:
Website layouts that let the content stand out. Over the years, the content is merely just texts and paragraphs on the screen. More or less, these texts bore everyone. For this year, web designers will create website layouts that would help the contents shine. The content will always remain as the most important part of the website page. Thus, the content should seize to exist as that boring part of website pages. The content should stand out more than the website accessories.
Minimalist interface designs will take over the whole internet. Sparkly blings are no more! Girly pinks and glittering letters are way old and excessive designs. It has been found that users associate minimalist and formal websites as sites that can be trusted and professional. Thus, website styles and color palettes have evolved to adapt this type of trend and mindset of the netizens.
More interactive websites can be expected. User interactions and movements on a page will always attract visitors. The purpose of having interactive websites is to let the website page speak to the visitors. These website pages will no longer wait for the visitor to click its pages. These new interactive website pages will encourage their visitors to click while educating them along the way.
As for web technologies, there are many advancements for this year. These advancements have long been predictive by people, and many are very happy to see these improvements materialize this year finally. Here are some of the web designs and technologies for 2017:
Artificial Intelligence is taking over the whole world! Ruby on Rails was popular during those early years because it is high-level programming. This programming technology can already create levels and structures of files in one single line.Well, for this year, it is going to be more than that. Many artificial intelligence algorithms will allow your websites to interact with visitors without the help of human intervention and in turn create levels of file structures necessary for the interaction. In the next years to come, the demand of having this technological breakthrough is expected to rise, and that is going to be in our lifetime.
JavaScript already has TypeScript, and they work well together. Yearly, many programming languages evolve and add useful libraries and features that are readily available to programmers. As for this year, Javascript is making web developers' lives easy.
The adaptation of the Internet to appliances. In the previous year's, air-conditioners can only detect Bluetooth and Infrared lights. Well for this year, it is said that many appliances are going to be online as well. To mention some, door cameras, air-conditioners, and the likes are expected to stream the Internet as well.
Bots are cute and they are going to be here this 2017. Do you know Simsimi? This online bot existed a few years back. Simsimi has become popular in the Philippines because her Neural Network algorithm allowed her to learn many dialects and adapt many culture-specific expressions that Filipinos loved. For this year, bots and conversational UI will multiply. There will be more Siri, Simi-simi, and Galaxy. If there are already many in mobile phones, there will be a lot on websites.
Ruby on Rails 5 will start taking over the web designing world! This has been released last June 2016, but it has not yet finished it release legwork. Last year was the time that people checked out and tested how RoR 5 would perform. Perhaps the results for last year's RoR campaign has gained speed since this year, Ruby on Rails 5 is making it big!
Personalization and Conversion are of utmost priority. Netizens of today are more likely to appreciate a website that would let them leave a piece of them on it. Many users would like to create personal profiles on sites that they love. Some netizens prefer to be able to put up their wall or page design instead of having default ones. Well, this year, websites are designed and developed in such a way that users are free to put up their identity on each page.
There is a lot to watch out for in 2017 in the world of web designs and technologies. Competitive web design companies in the Philippines would not let the trend pass them by. Well, that is something that everyone should be excited about!
About the Author:
This article is written by Jennevie Corre, a Sr. Content writer and researcher in an SEO Company in the Philippines. She believes that blogging is the best way to share her ideas about digital marketing.