How Do You Create An Online Store?
Creating an online e-commerce store is not as simple as some might think. The base requirements are the same across the board.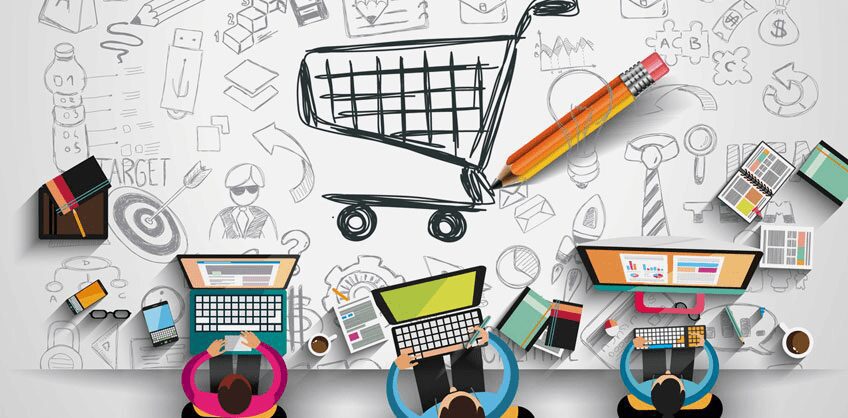 To create an online store you must first procure a web address. After you have obtained your IP address you will then need to create the web page and fill it with content regarding your product. This seems simple right? This is not exactly the case.
The difference between online marketplace stores is the design and functionality of the page design.
Hire A Designer
When you hire your web designer you should ask for links to previous work performed. Each designer should be thought of as an artist. Each designer's style will be unique to their own methods. Just like when you visit an art gallery; some pieces may speak to you more than others. When you find a designer that meets your needs you can then sit down and discuss the flow of your page.
Consider Your Product and Page Content
Will you be selling multiple items or are you strictly selling one type of product? Can that one type of product be divided into subgroups that will make consumer shopping easier? A prime example of this would be an e-commerce store that sells tote bags. When it comes to bags there is such a wide variety of style and purpose available. If you have pictures and product descriptions on one endless scrolling page the consumer may tire of browsing and go to a more organized e-commerce store.
What Are The Uses Of Your Product?
If you are selling totes there are many reasons why a person would need one. There are grocery totes for those who are eco-friendly or living in cities that have banned plastic grocery bags. There are vacation and travel totes which are larger and can hold enough items for a weekend away. Some totes are designed for new parents and can be used as a diaper bag. These totes are typically designed with multiple pockets for easy organization of a baby's accessories. There are totes that are smaller and can serve the purpose of being a large purse. These totes are often large enough to also hold a book and perhaps a simple lunch or snack for commuters. These are just a few examples of the many designs that totes come in. It would be exhausting to scroll through hundreds of totes until you come across the one design that you are seeking.
What Matters In Page Design?
When designing your online store you must consider the page functionality and your consumers. Above there is a variety or totes that can be used on a daily basis. When designing your page you may want to divide the totes into clickable categories such as grocery totes, commuter totes, baby bag totes, weekend totes and so on. This will help consumers understand the flow of the page and easily arrive at the category of tote they are looking for. Some e-commerce stores go a step further and have the same items listed twice. The totes will be divided into the category they belong in for their intended use.
There will also be a color grid on the page where a shopper can shop according to color. Sometimes a consumer does not know exactly what they are looking for but they do know they need a bag in blue. If the consumer clicks on the blue color option all of the available products in blue will appear. If you take a trip to a big box store or department store you may also notice that they arrange their totes and purses the same way. In some display areas, you will see bags divided by brand but there may also be a display table with beach toned bags or various shades of neutrals. These eye-catching display tables draw consumers in that are only looking for a specific color but not design.
What Information Should An Online Store Provide?
E-commerce stores are unique because they truly do provide more information than a standard department store. You can be browsing bags and like how the picture looks. When you click on the image another page will open. This page will offer an up-close look at the product as well as a full product description. This description will include the size, fabric, closure and strap information. While shopping from the comfort of your own couch you can grab a ruler and measure a bag you may have around the house. This will help you put into perspective the size of the bag you are considering. Often the pop-up screen will also provide color variations and a "add to cart" option for easy checkout.
Once your page is designed with a progressive flow that is accommodating to your customers you will need to set up a check out option with your business banking company. Customers will be able to check out online and pay via credit card or PayPal and the funds will be transferred to your business account. Setting up the page and payment options are not the only aspects of your e-commerce business. You must market your business so consumers can spread the word about your products.
Market Your Online Store
Many e-commerce businesses have turned to social media as a way to spread the word about their online business. Sites such as Instagram, Twitter, Pinterest and Facebook all allow for easy product shares. Often new businesses will launch giveaway contests. These contests will feature one product and ask consumers to like the picture and share it on their social media page or tag a friend in the post. On a given date and time a winner is chosen and they will receive the product at no cost. This is a very effective way to market a new e-commerce business.
A quality product, effective web page and involved marketing team will help draw in a good customer base. Sales and promotions will also help grow a new e-commerce business and achieve loyal shoppers.
About the Author: Helen Cartwright
Helen is a passionate blogger, who excels in the Digital Marketing and Technology niche. When not wired in marketing strategies she ghost-write for a variety of authors who have their work published on leading online media channels such as The Huffington Post and Entrepreneur.com