Online marketing is a powerful force since everything is technology-driven and has a presence on the internet.
The emergence of mobile and computers have given people the ease to turn to the internet to discover new experiences and products and services that will satisfy their needs and wants.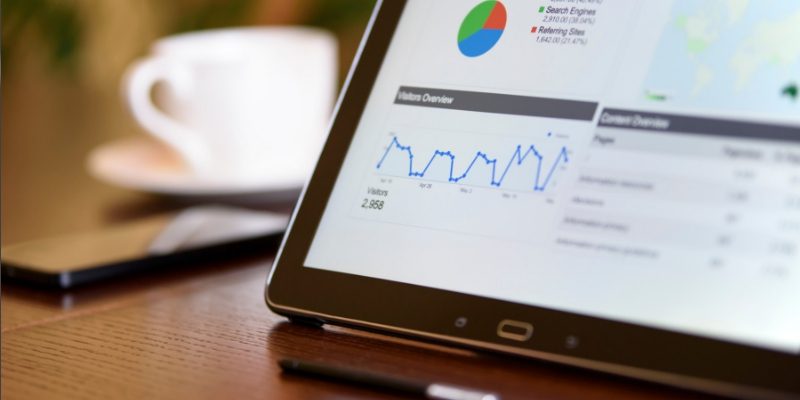 The immediacy of information on the internet is something users all over the world have embraced and it is now an integral part of people's habits and routine.
Businesses, big and small, can no longer ignore the power of the internet in marketing their products and service to a wider audience.
Statistics have shown that people are indeed spending their time and money on the internet and its various areas such as social media, e-mail, and websites. Before people even purchase anything in a physical shop, they browse products and services on the internet first.
To make it on the internet, a business has to launch a digital marketing campaign which should include the use of an email marketing automation tool. It also pays to keep ahead of the competition by using a Competitor Research Tools and other online marketing tools to improve on your website and offerings.
5 Online Marketing Tools To Keep Ahead Of The Competition
1. Google Analytics
If you want valuable insights as to who is visiting your website and what they do once they arrive Google Analytics will show you all the pertinent data. What's best Google Analytics is completely free software. You can pair this software with Google search console which helps you to identify any problems on your site and optimize it for traffic.
With Google Analytics you will be able to keep track of your number of visitors to your site by day, week, month, or any time period you choose. You will also get an idea where they are coming from such as referrals from another website, organic search, ads, social, or direct.
The most important thing is that you will know the keywords people are using in Google to find your site. You will also get to know more about the demographics and interests of your users. You will be able to determine the length of time each user spends on your site and which pages they visit. By using this knowledge, you can optimize your website and marketing campaigns.
2. Convertkit
You definitely need an email marketing strategy no matter how large or small your business is. Email is powerful since all people check their emails on a daily basis. If a customer signs up to your mailing list, they are basically inviting you straight into their inbox. You can market directly to them, in this case, and this is why email marketing on average offers a higher ROI than any other marketing activity.
If you need to send emails in bulk you need a service that will organize all your email needs. The service must enable you to capture emails, manage your lists, send out an email automatically or on a schedule, and analyze engagement. Although there are a lot of software tools for these kinds of services, Convertkit is the best choice if you're just starting out or if you are running a small business.
3. Hootsuite
Social media is absolutely necessary if you are to remain competitive in the marketplace. Social media, however, can take up most of your time even if you're using it purely for marketing purposes rather than just to socialize.
Hootsuite can cut down your time on social media. Hootsuite is your providers of a central management platform for all your social media channels. It allows you to schedule posts in advance so you can get all your social media content for the coming weeks or months ready in one session.
If you want advanced reporting tools, so you can see which of your social media campaigns are working most effectively, and use this data to calculate ROI, Hootsuite provides it. You will also be able to track mentions of your brand and manage responses, all in one place.
4. Buzzsumo
Don't just make content out of the blue and perform guesswork on what you think your audience will engage with. You need to do your research properly, and this is where Buzzsumo comes in so you will be successful in content marketing.
If you want to witness the trends across social media based on searched topics Buzzsumo shows you the most relevant content. You can then analyze the results that are returned to see what's so interesting about them and to get ideas of subjects to write about.
You can use Buzzsumo to search your own domain. You can see which of your content pieces is performing best, and see who is linking to and sharing it.
5. Canva
it is not always enough to grab your readers' attention by creating relevant and high-quality content. You need images and visual to draw people in. To keep your readers interested, come up with motivating quote graphics, visualize complex data with colorful graphs, and create highly engaging infographics.
Canva helps you make awesome images within minutes. The Canva tool allows you to use photos that are already featured on the site, upload and polish up your own images, or even create brand new ones. Canva has easy to use easy-to-use drag and drop features making it effortless to use by anyone