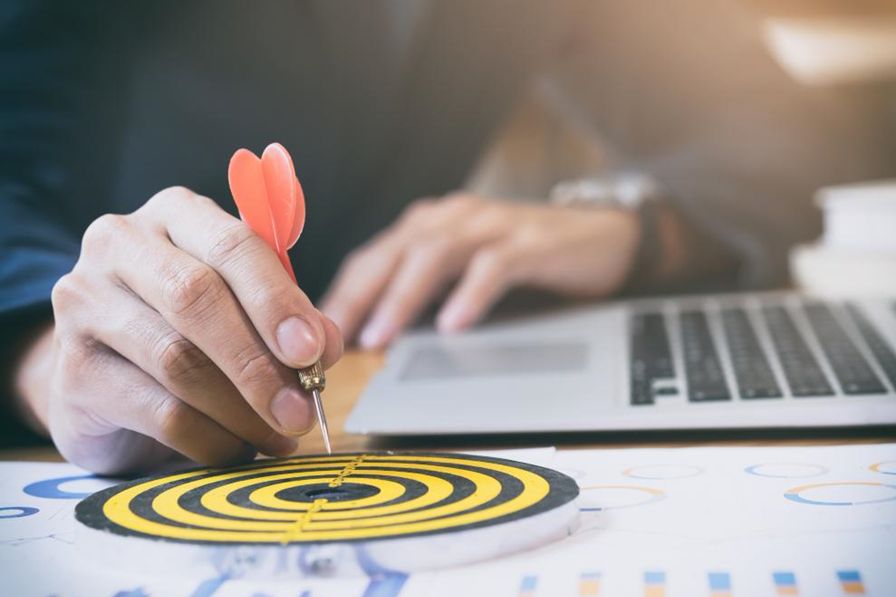 If you want to build a successful social media strategy, you must think like a publisher instead of a marketer.
That's because we post content on social media that grabs the audience's attention, so you have to post something worthy enough.
You will not hand out your company brochures or leaflets directly to people that they'll take a look at it. Your content has to speak for yourself in this marketing strategy.
Building a successful social media marketing strategy is not an easy thing. But, with the proper guideline, anyone can accomplish it. So, if you are someone who is willing to build an effective social media strategy for your next marketing campaign, you have come to the right place. Just keep scrolling, and we will get there.
What Is A Social Media Marketing Strategy?
A social media marketing strategy leverages social media platforms to promote a brand or its products and services. A successful social media marketing strategy will outline your social media goals, determine the marketing tactics, and allocate a separate budget to measure your marketing success. This marketing strategy is beneficial in many ways, such as;
It can elevate brand awareness.
It can help you measure how people perceive your brand.
It can broaden your reach of the target audience.
It can increase customer engagement.
It can track your performance and help you change your strategy accordingly.
How To Build A Social Media Strategy In 7 Easy Steps?
Do you know how to quote on Reddit? Does your Instagram have more than 1k followers? Do you post content on Facebook daily? If your answer is yes to all these questions, you are already one step ahead in the social media marketing game. So, let's figure out the steps now to build a successful social media marketing strategy.
Step 1: Set Marketing Goals
The first step in creating a successful marketing strategy is to establish some goals and objectives. Make sure the goals are specific, measurable, attainable, realistic, and time-bound; else, they won't make much sense. However, if you have clear goals, you can plan the next steps accordingly and compare if your activities impact your goals or not.
Step 2: Identify The Target Audience
Indeed the social media platforms help you broaden your reach on target customers, but that doesn't mean you shouldn't have a specific audience group in mind. Once you figure out the target audience, you can post content that will appeal to them. For example, if you are selling diapers, your content has to appeal to new mothers, so make sure you have a target customer group in mind.
Step 3: Gather Enough Data
Social media analytics can provide a ton of valuable information that will help you design a successful social media marketing strategy. If you have identified your target audience already, focus on collecting data on them now. For example, find out which social media is the most used by your target group and shift your campaign focus accordingly.
Step 4: Know Your Competitors
Conducting a competitive analysis is relatively essential once you have gathered enough data on your customers. First, you have to determine which other companies target the same customers as you and how they perform. If you see the competitors are doing great, you can take ideas from their social media posts. Even if you come across some deleted Reddit posts that generated a lot of customer engagement, you should find a way to access that to get more insight.
Step 5: Create Mixed Content
You have to create mixed content to keep your customers hooked to your channel regardless of which social media channel you use. Make sure your content looks visually attractive because that's what social media marketing is about. You can also create video content or snapshots of your brand instead of a written blog to stimulate customer interest.
Step 6: Create A Content Calendar
When it comes to social media marketing, maintaining consistency with your content is crucial. You can post content daily, or twice, or thrice a week, but whatever you do, keep a clear track of it. Sometimes, posting too much content in a day can confuse your audience, so don't do that. But, if you don't post even once a week, it will make your followers lose interest.
Step 7: Track The Performance
Once you start posting content daily or weekly, you have to follow the social media analytics. It will show you how many people engaged with your brand in terms of an ad. If you find that your current marketing strategy is working, you can work on that to yield better results. If you see it's not working, you can make changes accordingly.
Final Thoughts
We have given you some precise details on social media marketing strategy in this article. These are the most effective steps that you can follow to enhance the strength of your social media profiles. So, if you want to build an effective marketing strategy for your brand, you can follow these steps.