An Ecommerce business model is the best for making big bucks but has various obstacles as well.
You need to make an inventory, manage stocks, and do a lot of other things. But what if I tell you that you can do an e-commerce business without dealing with such hassles?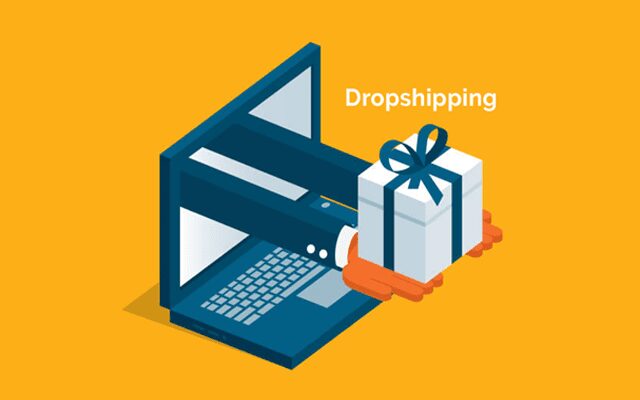 Of course, you already know what I mean since you already read the title. So let's just start the topic then.
You may already know what is dropshipping and you might also be planning to start it. After all, who wouldn't love to start a business with just 5$ in his pocket? The only thing you require is a website and you can start getting sales in no time.
Does this idea sound very lucrative to you? Then this article will tell you the various perquisites that you require to get started.
The very first thing that you are required to do is find a partner to provide the products to your customer. Moreover, you need to deal with a wholesale price so that you can also make some profit.
Here is the step by step working methodology of dropshipping:
A visitor of your website makes an order on your site for a product that you have listed and then pays for it.
You get the order as well as the shipping details and then you transfer them to the supplier and pay for the products on a wholesale price that you decided on the agreement.
The dealer then ships the desired product to the shipping details that you forwarded. This looks like it was shipped from your online store.
You make a profit from the difference between the wholesale amount and the amount at which you supplied the product.
How to find the best supplier?
Due to the high popularity of dropshipping, people who don't even know about dropshipping, become scammer wholesalers. Therefore, you need to identify if a wholesaler is legit or fake.
The first sign of a fake wholesaler is that he will ask you for a monthly charge for the products that he is willing to provide.
The main goal of legit wholesalers is to make as many sales as he can and not providing mere memberships. Here are the various strategies that you can use to find plenty of legit suppliers:
Ask the manufacturer
This is so far the simplest way to find legit suppliers. Just call the manufacturer of the product that you want to resale and ask them to provide you the list of wholesalers of the product. This way you don't have to explain to them about dropshipping.
Find your competitor's suppliers
This method provides two benefits. Firstly, you will get a supplier and secondly, you will find out the profit that your competitor is making. For doing this, you just need to make an order for any product that you like on their website.
When the product is shipped to you, check the label of shipping ad you will be able to find the address where you can send the product in case of returns.
Then you can find the name of the supplier by simply making a google search for the address specified on the product.
Go to trade shows
It would be a lot more efficient if you talk with the vendors directly instead of contacting them through the call or email. Moreover, you can inspect the product directly when you talk on the face.
For this find a trade show and attend it.
Conclusion
So that was all about what is dropshipping and the various methods to find the best wholesaler for your own dropshipping business. That's all we have for today.
Olivia is a marketing and communication expert. She also serves as content developer with many years of experience. She helps clients in long term wealth plans. She has previously covered an extensive range of topics in her posts, including Marketing and Social Media.