Twitter has helped level the playing field for marketers as everyone has the ability to reach the same audience.
You don't have people with Super Bowl commercial money constantly crushing the little guy – the little guy can send a tweet that's seen all over the world too.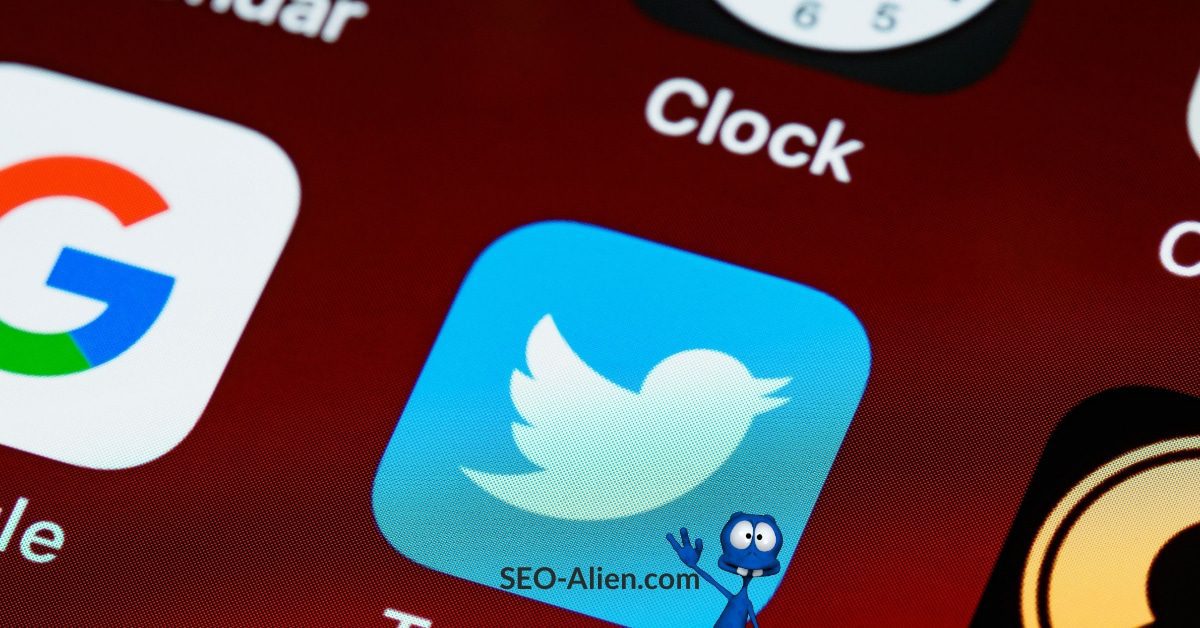 How does your small business take advantage of this level playing field and come out ahead of those with larger budgets?
This article is going to go beyond the basic "use #hashtags and @mention popular accounts" advice you've read many times over and hit on advanced Twitter marketing tactics that work!
Take your best content and run with it
When sharing your own content, the main objective of Twitter marketing, paying attention to which posts get shared the most is important. Not everything you share is going to be loved by your audience. Learning what content of yours they want to share on Twitter is a key moment in giving your audience what they want.
Being sure to send your best content out multiple times will not only boost your visibility as they're shared, but it will also increase your website visits. How you'll do this, however, is not with copy/paste.
To share content multiple times you'll need to look at it in a new way with each share, and highlight a different aspect of it. Tweaking a few facts or words can keep your audience engaged rather than turning them off with spam. Creating all new content that is similar is another great way to do this:
Turn a blog post into an infographic
Turn a video into a podcast
Create more images that play with a popular theme
For something that really works, it may be time to work on your Twitter hashtag marketing campaign as you link this content together through the hashtag. I know, I said I wouldn't talk about using hashtags, but this is using them as part of a higher marketing plan!
Guest Post by Ernest Thompson:
Create and highlight exclusive content
Everyone enjoys feeling like they're part of something special and that others are missing out. Call it Twitter marketing FOMO. The type of content that is going to work best is Twitter exclusive contests, events, promotions, and creative content.
Being sure to mention that it's exclusive to Twitter, and using a call to action to share, can drive your shares better than if it was available anywhere else. Twitter can be very clique-ish, and you can capitalize on that in this way.
Here's an excellent example that really works on a number of levels:
RT & Follow us to win this necklace! When we hit 10K we will select a winner?? Competition is exclusive to Twitter? pic.twitter.com/XeyRz2sp3C

— Olive and Lile. (@OliveandLile_) May 4, 2015
Live tweet events in your industry
Being the first to share news is an important aspect of Twitter' real-time marketing strengths. Being at an event in your industry, like trade shows, conferences, or even watching TV shows, and tweeting about them can help you gain followers who are both interested in these things, and can gain you followers amongst peers who are there alongside you.
How you will primarily get in on them is through hashtags. Most major events will have one associated with them. If it isn't readily apparent, do a Twitter search on the key terms associated with it to find it. Start joining in on conversation going on around the event and engage with the people who will become your new followers.
For some truly advanced Twitter follower growth, use Twitter's new Periscope app to live stream events. Even if you can't legally live stream the event in question, feel free to live stream your thoughts and opinions afterwards.
This band used Periscope to the tune of 175 retweets…not bad for just doing what they do, but doing it on Twitter:
This is something that you'll have to be careful with depending on your brand voice. As this Twitter management guide states, a company is a 'we' and not an 'I.' You'll have to manage how you're going to present your live stream to your audience. Announcing in advance that one team member is taking over the account, and continuing to annouce it, can help you get around the 'we vs. I' issue of a branded Twitter account.
Do a Flock to Unlock Contest
Flock to Unlock is a contest that is 100% unique to Twitter – they created it, after all! How you do a flock to unlock is by setting a goal of how many retweets you need to unlock certain prizes, sales, discounts, and exclusive content for your followers.
In short, Flock to Unlock is a fun game disguising a Twitter follower growth campaign. Every retweet that happens in an effort to reach your goal is another chance to reach new followers.
Expedia went a step further and used Twitter's API to build a website that linked their Twitter Flock to Unlock campaign, a #VanGogh2015 hashtag, and a contest to win trips to the Netherlands. Here were the rules: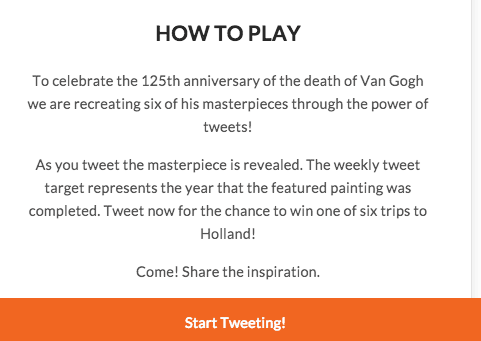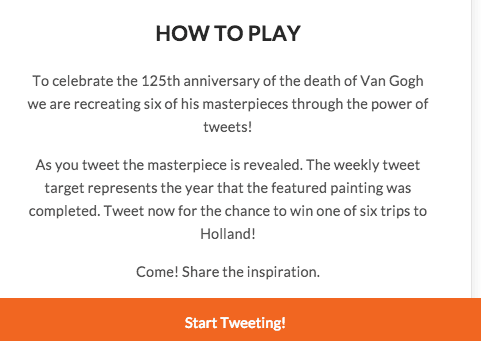 This contest had the unlocking of exclusive content, a hashtag, a giveaway contest, and a website to truly maximize it's Flock to Unlock campaign's potential. You don't have to go this far every time …but it wouldn't hurt to plan it just once.
Twitter Advanced Search Feature: Make Friends With It!
If you can't tell, I used Twitter's advanced search feature several times in this article to find the perfect examples for you. Serious brands will use this tool to cut through all the noise of Twitter and find:
Twitter users publicly voicing problems that your products can solve
Dissatisfied customer of competitors that you can help
Dissatisfied customers of your own that you can mend fences with
General questions which relate to your brand that you have answers for
All you have to do is use the right search terms to find the tweets that have this type of content in them. If you sell computers search for "Computer problem." If you sell shoes search for "Uncomfortable shoes." If your competitor just launched a bad product that many are complaining about search for their name and the product.
In Closing
Sitting back and waiting for your Twitter account to blow up will rarely yield results. Using the tactics above will help you break through the usual Twitter clutter and have your voice heard on the level playing field that is Twitter marketing.

About the Author: Ernest Thompson
Ernest is a social media analyst with years of experience specifically in Twitter marketing. You can feel free to discuss your favorite Twitter marketing tactics with him in the comments section below.