In today's ever-evolving digital landscape, brands need to constantly step up their strategies to remain relevant.
They should diversify their markets by reaching out to online communities where their brands resonate with and shift from focusing on demographics (who are your customers?) to psychographics (why are they buying?)
This "why" serves as the main driver of both long-established and emerging communities of people on TikTok that are not classified according to age, gender, and location but mainly by their interests. They are known as TikTok subcultures.
Generally led by millennials and Generation Z, these online TikTok subcultures are reshaping the traditional mainstream culture and the new generations' ways of life through numerous unique content. So, how do they do this?
What you need to know about TikTok subcultures
TikTok has been a platform for users to express their authentic self and signature styles through creative ways. The application presently has over one billion active users worldwide and has been dubbed the fastest-growing social media app of all time. As the number of users grows, more content, trends, and communities are being introduced. To date, TikTok has also become a hotspot for influential and barrier-breaking blocs—subcultures.
TikTok subcultures offer spaces for self-expression. They also enable people to find their voice, connect with those who share the same passion as them, and provide representation. They continue to spring up to cater even to most niche interests.
Each subculture has its distinct aesthetics, styles, and gimmicks. For the Cottagecore trend, people would find whimsical, historical, and romantic concepts of videos. There are also E-Girl aesthetics strutting their styles through makeup tutorials, fashion content, among others. Viewers can also watch artful hacks like making paper using recycled materials, paint pouring, crocheting, and creating do-it-yourself clay earrings on #CraftTok.
The siren of TikTok subcultures and why brands should heed its call
Subcultures are robust and long-lasting communities that brands can tap into for their long-term strategies. If brands can speak and cater to the direct interests of a subculture, they can boost their brand affinity, gain more reach, and strengthen their credibility. But brands should not miss one important principle as they reach out—do it authentically.
There are major reasons why TikTok subcultures matter for brands. Let's dive deep!
1. Gain cultural currency
If brands can align with and use high-traffic hashtags from TikTok subcultures, they can gain cultural currency and be perceived as "it" brands. This cultural currency can turn a less popular brand into a viral sensation overnight.
Per Highsnobiety, cultural currency is knowledge that builds a perception around a product that sets it apart from the notions of cost and quality. This can cause brands to be perceived as brand advocates, thereby becoming a top-of-mind priority for customers.
Brands must note, though, that cultural currency is earned and its value cannot be bought. Thus, they should start engaging subcultures through discovering their shared values and then employing effective marketing strategies that add value to both sides. If a brand sells sports clothing and gear, the hashtag #FitTok can probably give a post boost. Meanwhile, if a brand caters to bookworms or vintage-style lovers, it can tap into the popular hashtags like #LightAcademia and #DarkAcademia. Note that relevance is crucial to stay visible.
2. Create personal experiences with personalized approaches
Let's admit, it's unimaginable to hit five birds with one stone. To reach out directly, a brand must know which subculture/s to target before slinging its shot. This is because it has to first tailor its approach in order to speak better to its target subculture.
Subcultures are supportive of brands that they can identify with as these can help them reinforce their online and offline personas. So once a brand has identified the right niche, offering products or services that its target subculture/s can own will result in them making the brand become part of their identity.
With personalized sales approaches and effective marketing campaigns, the brand can easily reach out to its target subculture/s since they may have greater personal appeal. These approaches and strategies can connect brands with their target groups solidly and sustainably.
3. Improve brand discoverability
Connecting to subcultures can enable a business to raise brand awareness among new audiences, thus expanding its reach and discoverability.
TikTok can be an avenue for brands to penetrate new relevant subcultures. Such brands must have a strong presence in these communities to further introduce their products, underscore their position as brands that care, and share how their products can add value to them. Some also opt to directly give away digital business cards for business support or potential partners.
With the right message, tools, and hashtags, a brand can surely engage subcultures. And with consistency in promotion and service quality, it can also gain loyal customers and increase revenues.
4. Become an advocate
Subcultures usually have these things in common—likes, mindsets, values, and advocacies. After all, they are founded with a core purpose. Some subcultures want to empower women and shatter long-standing stereotypes, advocate for anti-discrimination (gender, race, or  set of beliefs), push for a plastic-free society, among others.
Likewise, brands can also make a clarion call for change alongside these subcultures. They can leverage this opportunity to reinforce their greater mission and vision. If a brand wants to promote sustainability, it can create content that inspires eco-friendly actions and lifestyles. This way, it can engage like-minded subcultures and work with them in promoting their common cause to more people.
Wrapping up
TikTok subcultures continue to make waves in the digital realm at present. They are also poised to disrupt industries in the following years.
You can start reaching out to subcultures that are relevant to your brand and witness it explore limitless possibilities. Remember also to connect with them creatively and authentically.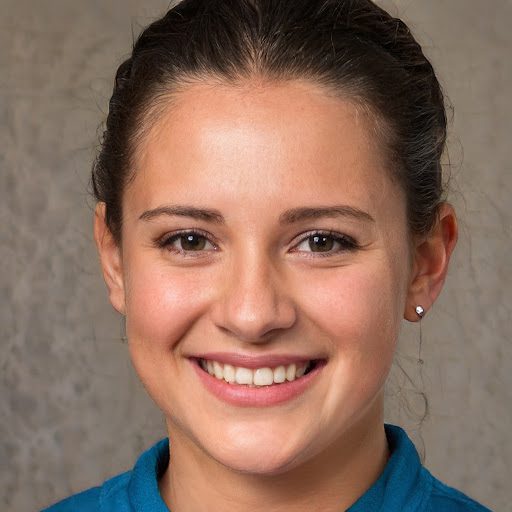 About the Author: Katie Pierce
Katie is a teacher/writer, and has been doing some freelance writing while teaching awesome (but often hyper) preschool kids. She thought she should start seriously building her writing portfolio (in the event that her energy could no longer match that of a bunch of 5-year-olds).