The most used social media site Facebook is also the most loved platform for marketers.
For the year 2019, stats show 2.45 billion people are active on Facebook daily. With this huge audience, you have high possibilities to reach out to potential users.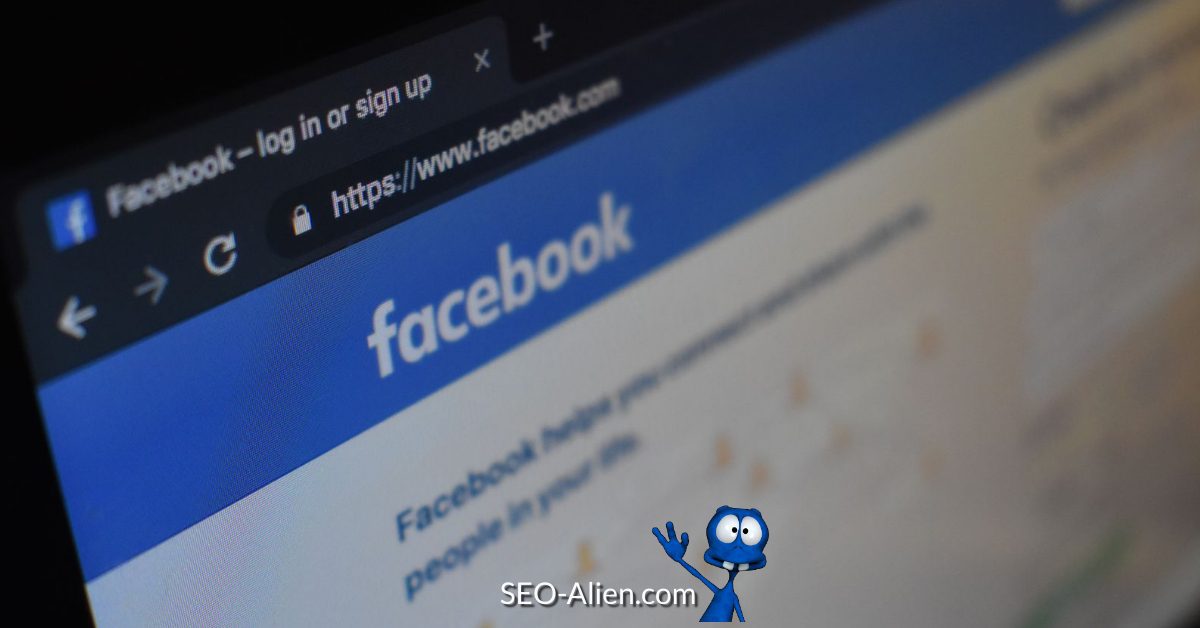 To make marketers' tasks more manageable, Facebook allows users to use third-party tools as well as Facebook's default tools.
Incorporating these tools with Facebook will help you in several ways such as boosting campaigns, increasing post visibility, reaching out to the right audience and eventually generate good ROI.
In this blog, we will tell you some of the best tools that will help you in better conversions. The list includes marketing tools from Facebook as well as third-party tools.
Marketing Tools from Facebook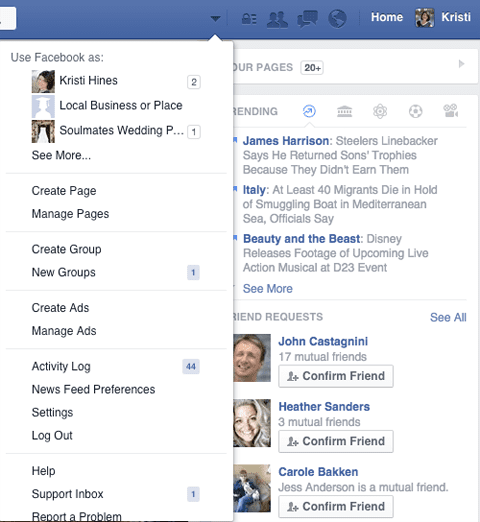 Facebook Pages
Facebook Pages are the medium that connects you and your audience. You can showcase the necessary information about your brand, including your aim and what you offer. It's a free tool that helps you create online visibility. Not only will people get aware of your product, but interested users can even get in touch with you.
Also setting your business page is very simple and can be managed from both computers as well as a mobile phone. To run the Facebook business page effectively, you can grant access to your team members.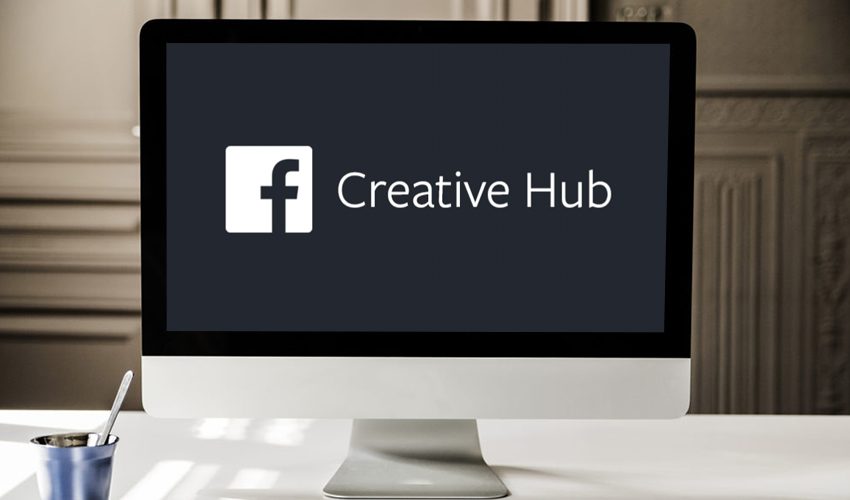 Facebook Creative Hub
The Facebook creative hub tool is found inside Facebook ads. Facebook innovative is a great resource that helps users create amazing ads. The following are the reasons for you to incorporate the 'Facebook creative Hub' tool in your marketing strategies.
It helps you manage mockups 
Explore new ad formats
It tests Facebook and Instagram ads 
Draws inspiration from big brands
Strategises high budget advertisements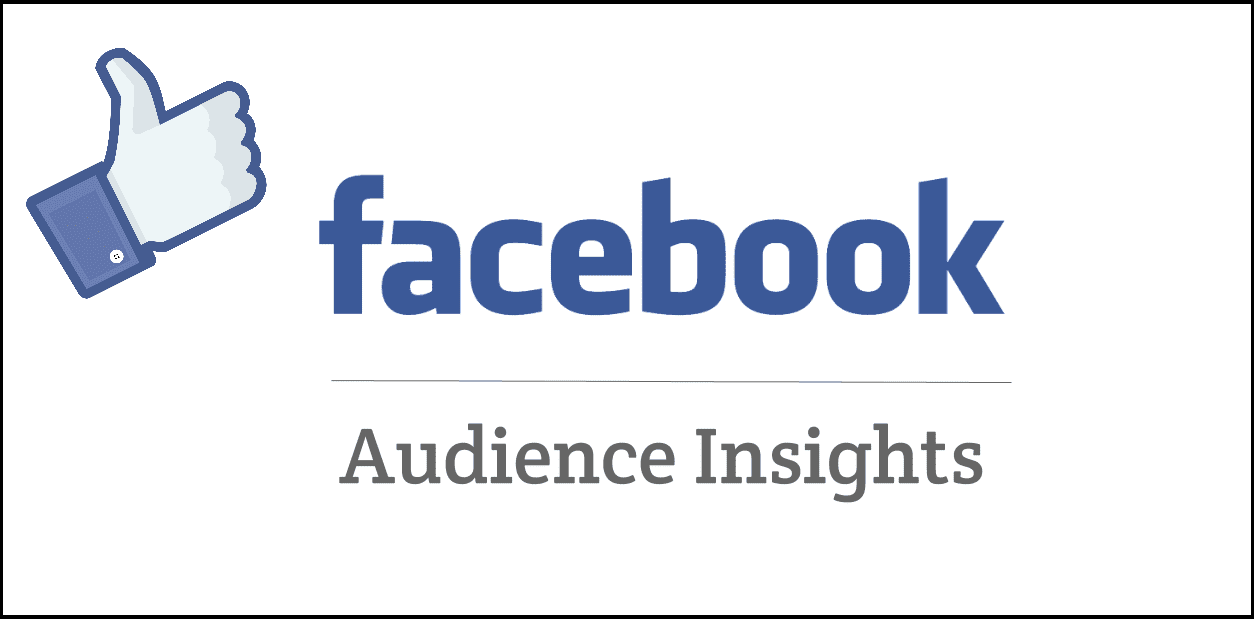 Facebook Audience Insights
A good marketer is one who understands his audience well. It is essential to know what your audience likes and what they don't, this where you will need a Facebook Audience Insight tool.
The tool categorizes the audience in three groups first are the general Facebook users; second users connected on your page and event. The third category represents the custom audience which includes your current audience
​Here is the information you can expect from Facebook audience insight tool:
Demographics: This section delivers specifications of audiences such as gender, age, relationship, education, job, and lifestyle.
Location and language: this option helps you find your user's location that is which country is he/she from, also their preferable language.
Facebook Usage: here, you will know how much your target audience spends their time on Facebook. How often they log in and what are the preferred devices for using Facebook.
Purchase Activity: you will find purchase action of your target audience as if their heavy buyers or buy stuff very often. Also what purchase method they choose like online or in-store etc.
Page Like: it shows the most like pages in all the categories such as sports, food, women, corporate and more.
Note: Audience insight is not similar to page insights. Audience insight views current trends and potential users. Audience insights see possible views and current trends, while Page insights show audience interaction with likes, comments and shares.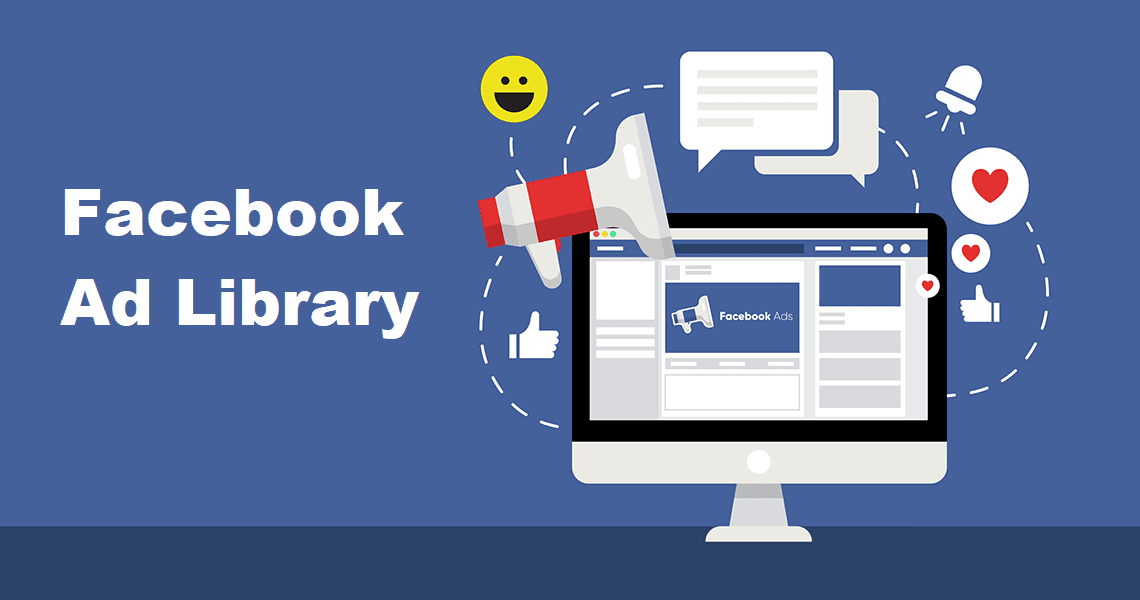 Facebook Ad Library
Want some inspiration for your ads? The Facebook ad library is a place to be. Here you will all the ad collections running on the Facebook site. 
Use the search bar to get ad information based on a product like toothpaste, genders such as 'ad for women' or current situations like 'Election' and more. Also, you can even search for old ads that are not currently active.
Facebook Ad Library believes in transparency, so it also provides additional information. Such as how much was spent on the ad, and where did its funds from, even how much reach it gained for different demographics. You hardly will miss out on any app, as the ads are stored here for not less than seven years.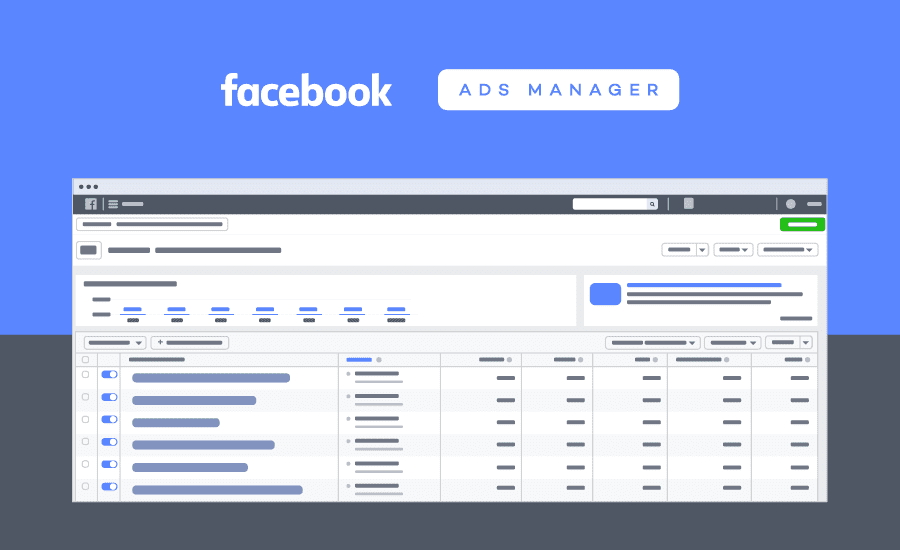 Facebook Ads Manager
Ads Manager tool is all in one managing tool for Facebook ads. Users can create, edit and analyse paid campaigns on Facebook as well as Twitter handles. To make the tool more efficient, Facebook joined the Ad Manager and Power editor.
This combination makes ad monitoring easier for users.Facebook ads managers can create new campaigns, i.e. quick creation and guided creation.
When you choose quick creation, you can set names for your ads, apply the setting and set campaigns all in one window. For guided nature, there is a step by step guideline on creating and running campaigns. So it's perfect for beginners.
You can switch to any of the options by tapping buttons' Switch to Guided Creation' and 'Switch to Quick Creation.'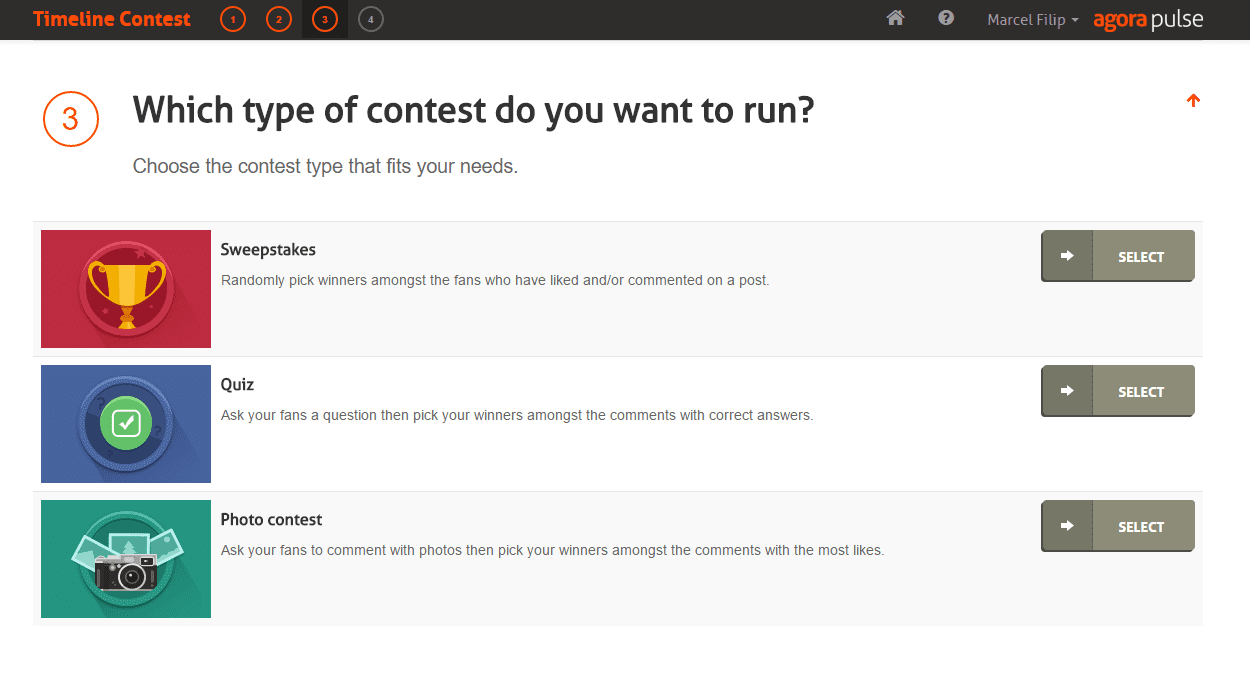 AgoraPulse Contest
AgoraPulse contest tool is for running different contests on your Facebook page. It is a fun way to create engagement and draw the attention of your target audience. Below are some cool contests you can quickly run on your Facebook page to generate buzz among your audience:
Quiz contest: Ask your viewers questions and pick winners based on their answers. Keep the question subjected to your brand or profession to create awareness. 
Photo contest: with this contest ask your viewers to comment with photos, the person coming with most likes can be your winner.
Sweepstakes: Here, your viewers have to do nothing, you can pick any user based on their comment as the winner.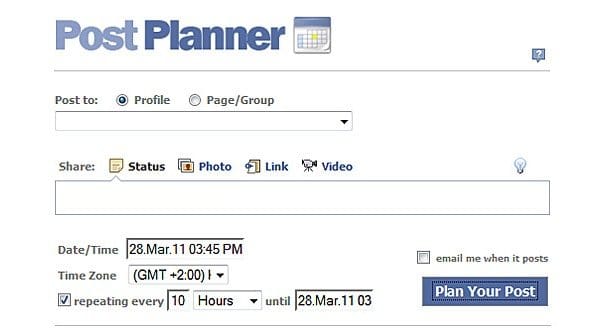 Postplanner
Post planner is automation and marketing that offer to tripe engagement. If you have multiple Facebook pages, it makes your task easy. Postplanner tool is real-time save offering tons of features.
You can automate posts in bulk; you can create a post for months set posting time and status updates. Besides automating posts, it allows you to select your target audience based on location, gender, age and more. 
Images catch more attention than link and linking is important for reference. You can make most of both with Postplanner; it allows posting links as images. Using Post planner status ideas, you can quickly post updates. Provide more readable content to your audience; this tool helps you find trending content for any keyword. 
Crowdsignal
Crowdsignal is a powerful tool that helps you create surveys and polls in a few minutes. It allows customizing polls and surveys, so you create something that is suitable for your brand.
You can get twenty different polls creations style options; it offers several customization options as well like you have the option to keep poll results private or display it publically. Also, you can close the date for your poll and more.
Pagemodo
To create good engagement on-page, you need to create posts for your audience. A post that conveys your message right to your viewers and helps them understand your products, and it's benefits.
If you need help in creating compelling posts on a business page, the Pagemodo tool will be a great choice.
You don't have to be equipped with designing skills to use Pagemodo. Using this tool, you can create fantastic cover photos for your page. Pagemods offers royalty-free images, professional designing tools, and modern fonts, so you can create amazing ads and boost engagement on your page. It helps reach your target audience with respect to their interest, location and more.
Conversation score 
Conversation score tool is an easy to use tool for comparing your Facebook performance.
Just enter your page URL, click the submit button to find out your page engagement, influence and more. You can require authorization for using this tool.
This is our list for the best Facebook marketing tools, and it enhances marketing experience on Facebook, leading you more and more engagement. We hope this blog came to your assistance, do let us know which one of these was your most favorite tool.

About the Author: Pooja Shah
Pooja is a Creative Writer at Auto Monkey. We provide an original analysis of the latest happenings in the social media industry. Connect with Latest Social Media Trends and News plus tips on Twitter, Facebook and other social tools on the web.