​Establishing a start-up business is not an easy task at hand with tonnes of strategies to implement and tasks to focus on.
As a new entrepreneur, you would have to create a to-do list that includes the most important tasks to do.
If hiring Search Engine Optimization (SEO) services in India is not among the top 5 pointers in this list, then you probably have devised an incorrect strategy and your business is more likely to fail.
There's no point of establishing a new business without concentrating on reaching out to the right set of customers. Read on to find out the top reasons listed by SEO industry leaders like Techmagnate as to why your start-up business should focus on optimizing your website for Search Engines.
Collect Data on User Behaviour
SEO goes a long way in helping you collect data related to user behaviour, which is very much essential for start-ups. With the right set of SEO tools, you can get an insight into these details and build a great website that targets bringing in visitors who can be converted to customers. If you are new to SEO, you can hire a SEO company to help you through this.
Optimal Reach
In today's hyperconnected world, which is highly competitive, it's important for start-ups to be able to reach the right set of audience with their products and services. With the right SEO strategies, your business website can rank on the first page of search engine results. Further, with the first SERP (Search Engine Results Page) getting 95% of all internet traffic, you will have to improve your SEO strategies to increase traffic and enhance online visibility. If you fail to achieve this, you would not be able to rank high and this, in turn, would cut down your website visitors along with cutting down the revenue associated with these visits.
Gain Exposure
One of the greatest advantages of SEO is that you can gain online exposure for your business. SEO can help your business website appear on the first page of search engine results, which helps in increasing the recognition of your brand among people. When they happen to come across the name of your brand more often, they are likely to gain trust in your business when compared to others that don't have much exposure.
Bring in Organic Search Traffic
To gain the trust of prospective investors, businesses should prove their start-up's long-term viability. Organic traffic has a crucial role to play in your start-up's growth. Amazing products, services or ideas tend to go viral, so it leads to improved search rankings with the help of inbound links, brand mentions and social media recognition. Since it is possible to get organic traffic for free, conversions have a greater return on investment. It enhances the odds of establishing trends. Since investors become aware of this, new entrepreneurs should put in more efforts to increase organic traffic.
Increase Traffic and Conversions
Implementing the right SEO strategies can help in fetching more traffic, which in turn leads to an increase in conversions and revenue. Rather than concentrating on social media ads and other marketing strategies, paying attention to your website's SEO and staying updated with Google's best practices will fetch better results. Selecting the right keyword strategy and good quality content will drive organic traffic.
SEO Is Free
Most of the SEO tools like Google Search Console and Google Analytics are free to use. Google Search Console can help find out what visitors are searching for and how they landed on your website. You can also identify 404 errors or broken links, which are not good for SEO. Google Analytics can help you see what visitors are doing on your website.
Marketing is an expensive affair, but SEO is free. Even though it is free, the results are much better than most of the other marketing strategies. This is the best part of SEO, which is why it should be on your list of priorities. However, start-ups seeking professional help can always hire a SEO services in Delhi.
​
Optimal User Experience
UX or User Experience has a crucial role to play in your search engine ranking status. This simply translates to the experience a visitor has on your website while navigating through various webpages. Search engines can find out whether a user's experience was favorable or unfavorable. Users also know what they are looking for in a website – a page that is easy to navigate, understandable and offers engaging and useful content. In a nutshell, an effective SEO strategy focuses on offering a positive user experience, thus making it work in your brand's favor. 
Considering all these benefits, SEO is a valuable marketing tactic for your start-up business that aims at establishing credibility and trust.  Without the right SEO company, your brand wouldn't gain online visibility implying prospective customers wouldn't be able to find your business.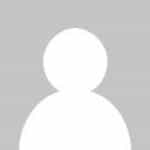 About the Author: Ipshita Shekhawate
Ipshita works as a digital marketing analyst in a reputed SEO Company. In her spare, she loves to spend a lot of her time hanging out on Social Media. She's the perfect example of blurring lines between search and social marketing.