New York's Rapidly Growing Economic Market
We have heard several so-called SEO gurus claim "SEO is dead" in the last decade. The truth is the old SEO tactics have died and made way for the new tactics that take care of branding, digital marketing, and website traffic.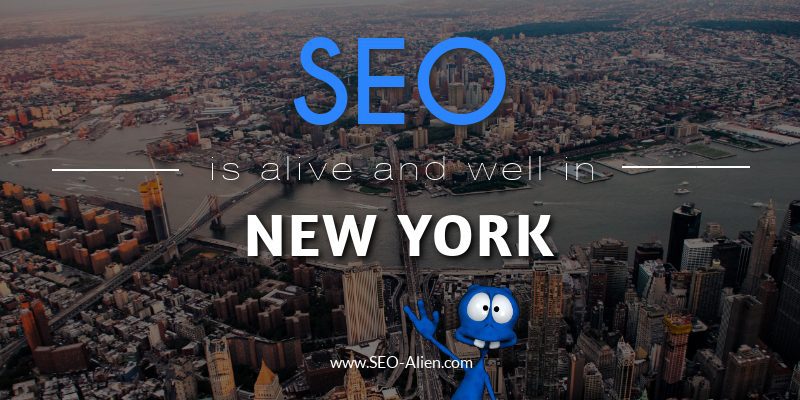 SEO is not dead, It's only time to embrace and challenge the new SEO trends.
Business owners in Long Island and Brooklyn have felt that in the last year more than ever. New York has a rapidly growing economic market. In the previous year, the compound annual growth rate reached around 2.5% thanks to the whopping yearly job creation rate and because of this, businesses in Long Island are growing significantly. New establishments are sprouting up every day. Whether its arts & entertainment, accommodation & food or professional services; these new companies have created a new chapter of business on Long Island.
For any entrepreneur working out of Long Island, believing that SEO is dead can lead to the death of their business profits. With so many companies rising out of the boroughs, it is essential for each one to carve their digital niche before they can spruce up their brick-and-mortar fronts. Without a strong online presence, any business owner can be sure that people will not be able to notice their establishment, even if they had the biggest glow-sign in the city!
Why Does Your Business Require New SEO Tactics?
Reinforcing your SEO is as effective as renting the most prominent signage in Times Square. Except; you don't have to compete with other unrelated products and services to attract attention of the target audience.
According to the Vigor Seorchers Long Island, with the correct SEO tactics, you can winnow out unwarranted competition and find a way to reach your target consumer with little expense. You may have old SEO strategies in place, but you may have also noticed that they don't draw in converting traffic like they used to. Here are a few reasons why;
Limited Unique Web Results – It is challenging to find the organic search results for some queries. If you have run Google searches recently, you must have noticed the different structures of the SERP. Apart from the regular 10-blue links, there is the Google Answer Box. Sometimes, there are multiple direct Answer Boxes. Some answer box links repeat at the top of the SERP, while that is not a guarantee. There are additional questions (People also ask) in the middle section, and then there is the Google Knowledge Panel.
The SERP Click Trends – With the explosion of the SERP features, the click rate of the organic results is changing significantly. With every new SERP feature, Google introduces, the click-through rate (CTR) of the organic links is changing. Some of the most popular businesses running out of Long Island have suffered significantly in the last one year due to the sudden and unpredictable changes in the Google SERP structure.
Click-less searches – With the rise of mobile searches or voice searches, more and more businesses are falling victim to the increasing instances of click-less searches. Experts expect these to make up for over 50% of all searches by 2020. In 2019, most mobile users are using Siri and Cortana to search for restaurants, bars, movie theaters, and other services in the Long Island and Brooklyn area. Without the optimization for voice searches, your business might be losing out a massive chunk of the organic traffic that comes from mobile devices.
These new trends have only come to the forefront in the last two years. Before the advent of mobile searches, voice searches, and multi-intent queries, SEO used to be quite simple. It was possible for a layperson to read up, learn about optimization and implement the changes on his or her website within a week to see the positive changes in traffic, click-through-rate, dwell time and conversions.
However, the multitude of new factors has made it almost impossible for any businesses to manage its storefront and take care of its online presence single-handedly.
If your SEO team insists on following the old SEO tactics since they worked marvelously well in 2016 or 2017, then it is time for you to move on. Look for an SEO team in Long Island, who has the knowledge and expertise to help your business find and secure the new market by leveraging the new tactics 2019 needs. It is time to embrace the challenge the new SEO trends bring your way and ride them to the pinnacle of success.