A lot of small business owners and founders often have a dilemma: where to get first clicks, website visits and customers?
Of course, you can start with ads and spends few hundred $ on Google Ads or Facebook to test your ideas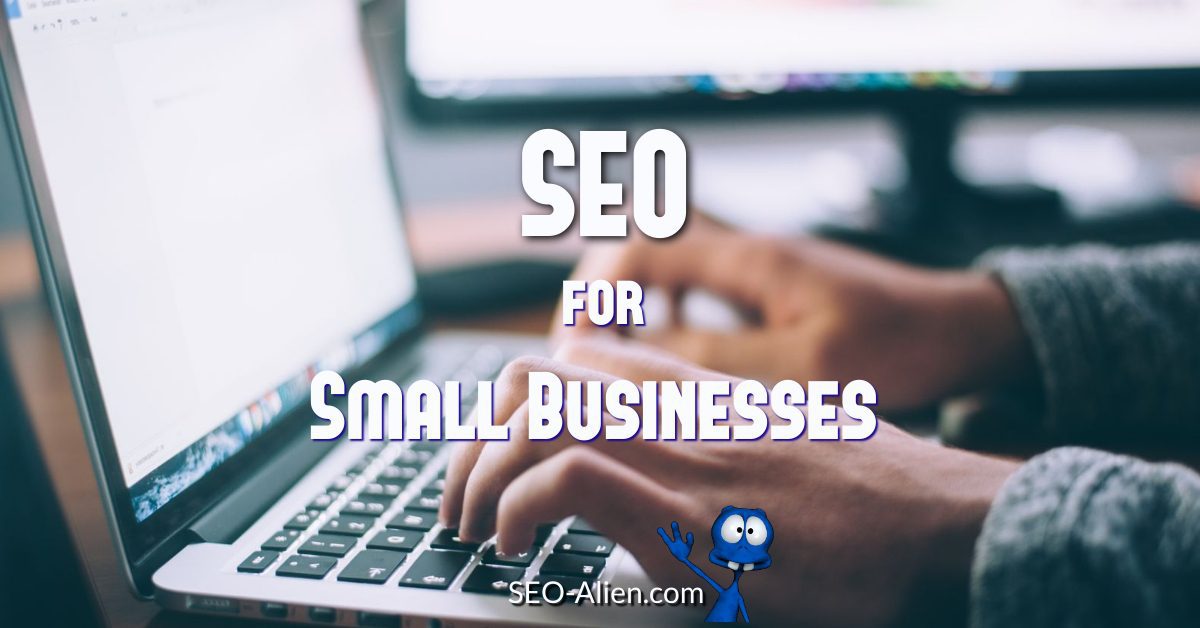 Or you can aim for referral traffic – try to appear on popular blog lists or other trending resources in your niche.
What good about SEO though, is scalability and evergreen traffic, which it brings.
So, I would recommend pushing both instant, short term traffic (ads, referrals) and also slowly growing SEO, which overtime can become your main source of leads.
So, Where to Grow SEO for Small Businesses?
How you build your site? Choose wisely
First, let's dive into technical SEO setup, site architecture.
If you are a small business owner – e.g. you have a coffee shop, cafe, small consultancy, factory – I would stick to some simple solution, which doesn't require a lot of maintenance. Especially, if you can't code.
There is no need to hire expensive developers for one-page site or blog.
I would definitely recommend WordPress, especially Bluehost+Wordpress combo. One-click WordPress install – it's doable, even if you are non-technical. There are plenty of free WordPress templates and themes, which will do the job.
Later, you can go a bit more advanced and try Webflow – there are lots of good reviews.
I wouldn't recommend Wix for SEO reasons.
Good Hosting
In my experience, you can avoid a lot of future technical SEO issues just by choosing a good hosting. You should be focusing on your content and promotion, not on constant bug fixing or dealing with down-time.
It is really important for small businesses – if your site is fast and reliable it builds trust with customers.
So, which hosting solutions I would recommend for small business owners? For me, it's either Bluehost or Kinsta. Bluehost is a great cheap solution. Kinsta – more expensive premium choice
WordPress SEO Plugin
If you have chosen WordPress, a lot of technical SEO setups are much easier, you can do majority of them with Yoast SEO plugin.
Just follow the instructions provided in plugin. Add titles, meta descriptions, open graph tags and so on.
For every page or blog post, there is a SEO and content score. Try to aim for green light in SEO score and green or yellow in content.
Fast Website
If you are using WordPress, some quick wins could be:
optimizing images and video (just by doing this simple step you can significantly speed up your site);

use caching and/or CDN from your hosting solution;

if using WordPress – reduce number of plugins;

more technical: minimize CSS& JS, try AMP.
Now, when we are more or less done with technical SEO setup, let's continue with Content – a.k.a. "the king of SEO".
Content
Content is at utmost importance for SEO in 2020 and beyond.
There are plenty of SEOs, who will advise absolutely opposite things in regards to content. Some will tell to write only long-form content, others will advice to create 300-500 word articles, because "nobody will read long-forms".
In my experience, what matters is just "writing content for actual people".
Try to answer or solve real problems with your content;

Share your experience, explain to your customers how you tackled specific problem, so they can save time by reading your piece;

Don't use black hat SEO (populating with keywords, spamming, spinning content and so on);

Make your content "rich" and interactive – include embed videos, click to tweets, podcasts, maps, Google sheets.
Keyword Research
It is really important for small business owners to do a keyword research.
There are many free or paid keyword tools, which will give you detailed keyword data: keywordtool.io, ubersuggest, Ahrefs.
Then use these keywords to content ideas on your site or blog.
Try to start with "low hanging fruits": long tail, low volume, niche keywords with 30-200 monthly searches.
Know Your Persona
If you don't have a lot of experience with keywords research, you should clearly know who are your personas.
Divide your customers in persona groups and know exactly what are their interests, job titles, geography, gender, age and so on.
Not only it will help you to find topics for blog posts and landing pages, your sales process becomes much more organized.
Rich Data
Rich data is becoming really important for Google.
Rich data makes your site stand out in Google search results – think of star reviews, which appear in Google results.
If it sounds to technical, just start with a great GMB – Google My Business listing. Make sure to include keywords in description, put quality photos and post updates.
Social Proof
For small businesses, it is vital to show some social proof to new customers.
It can be 5 star review on TripAdvisor or Facebook. Or mention in local magazine. Key here, is that your prospects should know this source and it should be authoritative for them.
Backlinks
Now, to the hard part.
Backlinks – one of the most important parts of SEO.
But, most small business owners consider link building either too technical or just spam. And never touch it.
However, exactly backlink strategy can give you a competitive edge above your competitors and ability to outrank them in SERPs.
Here are just some link building ideas you should try:
guest posts

outreach

asking your customers to link to your site

look at competitors, where they get traffic from

PR, promotion.
If all of it sounds weird to you, just try to reach out to few related sites in your niche and ask them to guest post on their site/put a link to your site.
Conclusion
SEO can be a main source of leads for a small business.
In short:
create a website and do a tech SEO setup

local SEO is key

research keywords

write amazing content, based on keywords

build backlinks

convert traffic into leads

About the Author: Andrew 
Follow Andrew on Online Hikes – blog, which helps creators and startups to grow.