Search Engine Optimization (SEO) has become the holy grail of internet marketing.
Whether you run a personal blog or a business website, SEO is not something you can afford to ignore if you want to increase traffic to your site.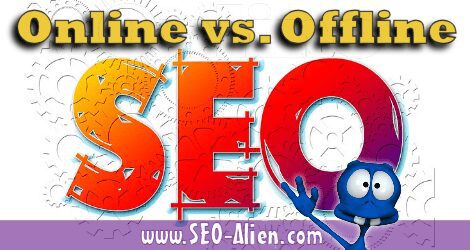 Onsite SEO vs. Offsite SEO
There are two main forms of SEO, Onsite SEO and Offsite SEO (and one could argue that there is a 3rd called "Offline SEO").
Knowing this though, do not confuse Offsite SEO with Offline Marketing that drives people to your website.
Offsite SEO has many significant differences, so what are they and what is the right mix?
Onsite SEO is all about optimizing your titles, content, webpages, tags, and your website as a whole for the keywords you wish to rank for.  Offsite SEO, on the other hand, involves having links to your site from other authority sites in your niche.
You have to do both onsite and offsite SEO to be able to rank better on search engine results pages (SERPs), but many people struggle to find the right mix to use in their internet marketing campaigns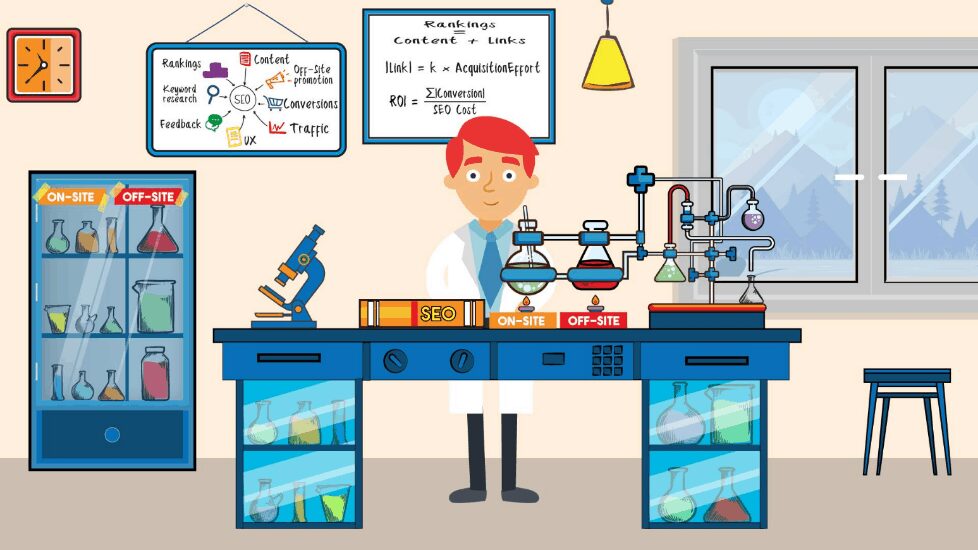 Onsite SEO
Be sure to do extensive keyword research to ascertain that you are optimizing your site for the right keywords. It would be a shame to find out that you have been wasting your precious resources advertising your site to the wrong audience.
Once you identify the keywords you should be using, all you have to do is create high-quality content for your site based on those keywords. The keywords should be used naturally and appropriately, and should not sound forced lest you end up with content that reads awkward because of forcing keywords where they do not fit.
You should also use the keywords in titles and subtitles, image tags, meta descriptions, meta tags, and the page URLs.
Once your site is optimized for the right keywords, you should be well on your way to better ranking on SERPs. However, it is important to review your keyword strategy regularly so as to make changes in line with the changes in search engine algorithms.
Offsite SEO
Offsite SEO is not as straightforward as onsite SEO. However, it is very important as your site's ranking is greatly affected by offsite SEO than onsite SEO.
For you to be able to get other reputable sites to link back to your site, the quality of your content must be very high, and your site must have a good reputation. This is because the sites only want to be associated with other reputable sites to improve their search engine ranking.
Having many reputable sites linking back to your site is an indication that your content is of high quality, and will make your ranking on SERPs go up.
One way to get such sites linking back to your site is by using high-quality press releases. Doing this regularly will ultimately lead to some respectable sites linking back to your site.
Regular guest blogging is also a great way to get quality backlinks to your site. But remember, no one will allow you to post your content on their blog if you do not have high-quality content. Content is king when it comes to SEO; there are no two ways about it.
Conclusion
You need to find the perfect balance between offsite and onsite SEO to improve your ranking on SERPs. Experts recommend focusing more on offsite SEO since it contributes about 70% to your site's rank while onsite SEO only contributes 30%. However, this is not to say that onsite SEO should be neglected.
If you combine the use of the right keywords and the various components of offsite SEO, you should be able to see changes in your site's ranking soon. But remember that the results of SEO are not instantaneous; it takes some time for the search engines to notice the changes on your site.​
Do not be tempted to use black hat techniques as these will lower your ranking and might even get you penalized.
About the Author: Chris Hinchly
Chris is an SEO technician with a love for creativity and copywriting. Born and raised in the audio-visual trade, Chris is a huge enthusiast of all things Technological and loves writing about it, especially Digital Gadgets, Internet Marketing, Social Media, The Internet of Things and Smart Home Automation.