Google keeps making changes in its algorithm- both big and small now, and to cater to the audience in the best ways.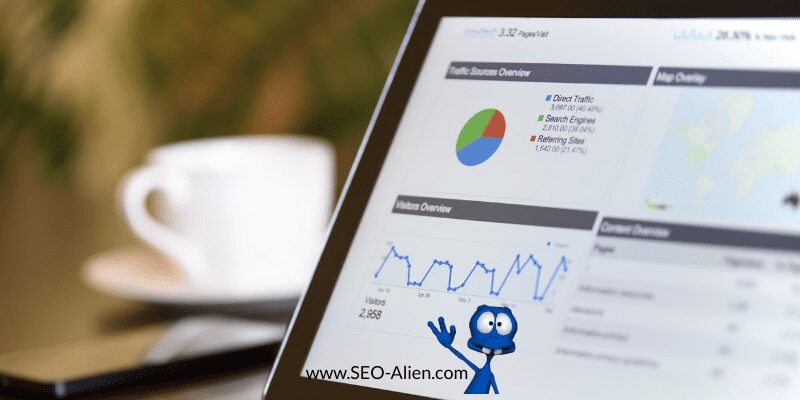 These algorithm updates reward websites that put in a lot of effort and penalize the ones that are not up to standards or are using black hat techniques to rank well. Algorithm updates also push websites to do better to retain their ranks and offer useful information to their audience.
After Google rolled out the March 2019 core update, it was in the month of June that Google again made a core algorithm update. Google made a preannouncement a day before the rolling out of the June broad core update. While the update started rolling out on the 3rd of June, it completely rolled out on June 8th, 2019.
Broad core algorithm updates generally take some time to come into action as Google has various data centers and servers around the world. The update has to make it to each of these servers and data centers in order to be rolled out. However, compared to the other broad core updates, which would take weeks, the June broad core algorithm update happened within days.
What's the impact of this algorithm update?
While Google would provide data as to how a broad core update would impact websites and what to expect, this one was quite different. While Google made it a point to preannounce the June broad core update, stating that it does so because the changes the update will cause would be noticeable, there are no specific details provided about the update.
Furthermore, Google has confirmed several times that Rankbrain is the third most important factor in ranking websites. We can only wait for people from Google who have worked on this update to talk more about the impact it has on websites. So, it's safe to say that the noticeable changes are only the tip of the iceberg, and we can't always make the most accurate conclusions about how each Google broad core algorithm update impacts websites.
One thing that Danny Sullivan clarified is that this update doesn't cause any big changes. The reason why Google made a preannouncement was that it wanted to be more proactive in informing about the updates- both big and small. However, as per observations, this update has negatively impacted some of the high authority websites, like CCN, Daily Mail, DrAxe, and many more.
Overlapping of Google June 2019 Core Update and Diversity Update
Another update that happened around the same time as the Google June 2019 broad core algorithm update was the diversity update- from June 4 to June 6. Over the past few years, many webmasters have been raising concerns that various pages of the same website rank on the first page for the same keyword. So, this update aimed at ranking not more than two pages from the same website on the top results for a keyword.
Knowing this is important because both the updates have a certain impact. This is especially the case with larger updates, and both the diversity and June 2019 updates are major ones. Overlapping of updates can confuse people as to which one affects them and in what ways since both rolled out around the same time. However, if you're an SEO expert and you're digging a little deeper, you would be able to make the distinction.
What you can do
While the broad core algorithm updates work well for some websites, many still suffer the consequences. Google, along with common sense, suggests that you have to use white hat techniques and produce amazing content in order to climb to the top of the first page of the search results on Google. However, when you're doing great, and you're affected by the rollout of an update, you have to know how the update works and what can counter its impact.
One of the strategies that are working for some websites is targeting distance keywords that are relevant but still don't rank well. Besides that, you can also look for new keywords that you haven't been ranking for and build content around those keywords. However, it's important that you keep all the advanced SEO practices in mind while you're optimizing content to make sure it ranks well.
With that said, analysis is still going on to see how this update has impacted various websites. Websites like CCN have come up to talk about how serious the impact has been, with a drop of more than 71% of traffic from Google searches on mobile. Waiting for a while would help in knowing on what grounds the update has impacted websites and how webmasters can recover from the impact.
What are these updates for?
For websites that suffer the impact of any Google algorithm update, it's dreadful and unwelcome. However, looking from a neutral perspective, Google updates intend to set high bars for quality content that reaches the users. One example is the Google Medic update that also targeted websites that demanded personal information. While there were certain websites that suffered the loss, the end user's concerns over the security of their personal information were addressed and resolved.
If you have been using black hat techniques to rank your website, an update can knock you off the good rankings list. Under such circumstances, there is no option but to start from scratch. However, if you've been implementing the right strategies to rank well, you can either wait to make a natural recovery after a while or keep striving to provide your audience only the best of content.
Websites that are negatively impacted feel personally attacked by Google updates. However, there's a lot more to each update than just dragging websites down. People trust Google search results, and this makes it crucial to run a quality check frequently.
When webmasters realize the bigger reason why Google keeps updating its algorithms so often, it gets easier to rationalize the cause and take effective measures to make the website rank better.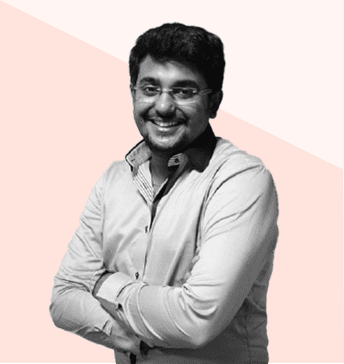 About the Author: Pradeep Kumaar
As the CEO of Neil Patel Digital India, Pradeep is focused on assembling the best talents in the industry, motivating them and molding them to transform their dreams into reality. Pradeep is an invigorating speaker who instills confidence and motivates people to be the best version of themselves. As a consultant, he focuses on inherent talents like maximizing and encouraging thought-leader behavior. An avid dreamer and pioneer, Pradeep loves to push boundaries and venture into unknown territory.