When it comes to online marketing, change is the name of the game.
If the recent news about College Humor is anything to go by, then a single policy update or change in algorithm is enough to wipe out businesses that otherwise had a proven track record of stability.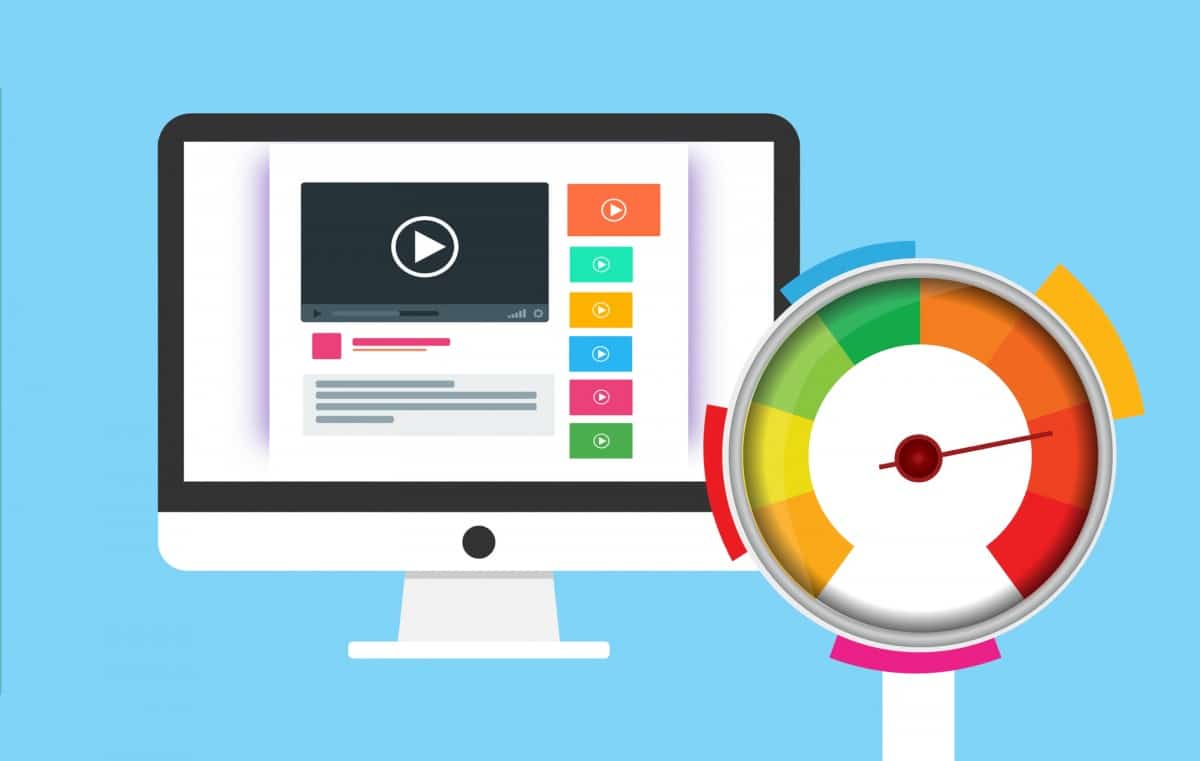 Least to say, if you want to thrive in the cut-throat online marketplace, you have to stay afloat of changes.
Rule number one of survival: Don't get blindsided by last-minute changes to the algorithm or policy.
So when Google decides to roll out its updates, you had best prepare and optimize your website to take advantage of new changes and not get swept under the rug. Among Google's more concerning changes is the Speed Update. Most marketers already knew that page speed has been a major ranking factor since at least 2009, so this latest update geared towards mobile search results should come as no surprise.
Google's Speed Update algorithm will play a huge role in mobile search results. The update will affect the ranking of the slowest sites on the internet. Google maintains that the new update will only affect a 'tiny percentage' of queries. Your most pressing concern is the metric that Google uses to make categorize websites as 'slow' and 'fast,' and whether your website holds up to the new standard.
Google says it uses several ways to measure website speed, and also recommends webmasters to stud these metrics using the Lighthouse tool and the PageInsights tool.
Optimizing Your Website for Google's Speed Update
There are several things you can do to optimize your website around Speed Update. The first of these is easy to implement: making a switch to Accelerated Mobile Pages (AMP). AMP makes slight adjustments to your website's source code to a faster version of itself – and it loads amazingly fast.
AMPs cut down loading times by as much as 85% in some cases. Now that is super fast. Do keep in mind that AMP pages are not mandatory if you want to create those lightning-fast mobile experiences. Not to mention the fact that AMP pages completely do away with your page design, but they make complete sense if you don't have other options (such as upgrading to a faster hosting provider).
Look at Local Search Results
Mobile users enter search queries a little differently than they do on desktop computers. Mobile queries are generally shorter and slightly more conversational. The goal is to find an answer in the shortest possible timeframe. In many cases, localized search results help users find answers faster. Google Mobile Moments Study says that 40% of mobile searches are used to find local businesses.
For instance, you own a restaurant where you sell the best steak in town, and you're consistently getting traffic from queries like "steak near me". You may need content writing services to generate content to rank for.  Faster website loading speeds are a part of the customer journey.
Your website will take a significant hit from Page Speed Update if your landing page is full of uncompressed food images and interstitials. So the first order of business: check to see if your images are too big because they will choke up website loading speeds.
As a general rule, you should keep your largest images around 2000 pixels to reduce file size while retaining image quality.
If you want to rank for local SEO, you may need to hire content writers for helpful and reliable blogs.
Leverage Google Search Console and PageSpeed Insights
The quickest way to troubleshoot and diagnose your mobile pages is to use PageSpeed insights and the Search Console. The Search Console lets you check your site's usability. Under "Crawl Errors' you can identify any crawl errors that your website may be generating for mobile users. " Fetch on Google" lets crawlers visit your website and fetch results that let you adjust accordingly.
Similarly, the "Mobile Usability" report lets you know which pages have mobile usability issues, and what you can do to solve these problems. The PageSpeed Insights tool lets you search any website to generate its speed score.
Upgrade Your Hosting Provider
It may be time to upgrade to a beefier hosting plan for faster results. Sometimes all you need to do is choose a reputable hosting provider. Some companies offer significant discounts provided you buy their 12 and 24-month packages.
Use Google's PageSpeed Insights to see if your server is responsible for website slowdown. Simply enter your website's URL into the search box, hit enter, and give it a few minutes. Once the results have loaded up, scroll down to look under the Opportunities section.
If it says "Reduce server response times (TTFB)," then you need a server upgrade. You can also see how many seconds you can save in loading times under the 'estimated savings' section.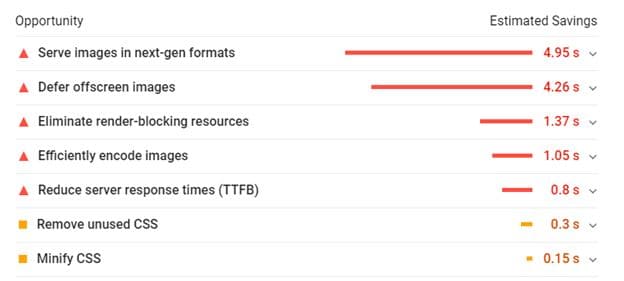 Sometimes it's better to have an expert audit your website to identify all the factors responsible for loading speeds. 
​

About the Author: Dave Brown
Dave is the head of guest post services at Content Development Pros. He handles all the content that goes out with regards to guest blogs and posts. In his free time, he likes playing first person shooters and gardening.
SEO benefits of Guest Blogging: https://youtu.be/Oba7Jb4QNWg