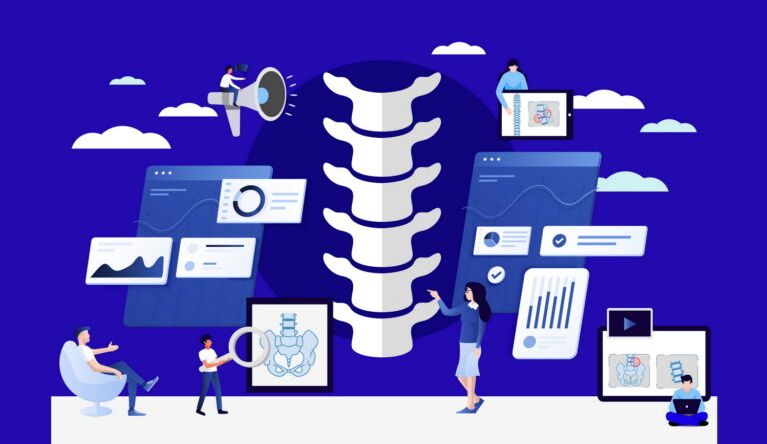 When people experience pain in their muscles, joints, bones, and connective tissue, the best thing they can do about it is to seek the services of a skilled and experienced chiropractor practicing near where they live.
If you're one, then your practice will be a prime destination for people with musculoskeletal issues that need fixing.
The question is, do they even know your chiropractic practice exists?
Like any business, a chiropractic clinic needs to get the word out about its services through marketing.
However, if a chiropractor uses only traditional marketing to promote their business, they are likely missing out on a lot.
While traditional marketing techniques like billboards and visible signages still work, chiropractors might want a more cost-effective way of letting the world know about their existence.
That's where digital marketing comes in, and it has more than cost-effectiveness going for it.
With digital marketing, you get a much better chance of growing your patient list, as your audience will be more targeted.
Unlike the rather indiscriminate nature of traditional marketing approaches, digital marketing makes sure that the people who actively seek chiropractic services online are the ones who receive the message.
Digital marketing also presents you a chance to give your audience accurate information about the entire field, especially when there's a lot of misinformation about it.
Some people might think that it costs a lot to get pain relief from chiropractors. Some might have also heard from others that chiropractic is all about neck and back pain and not much else. Then there's the very mistaken notion that it's not safe for kids.
With digital marketing, you can help dispel wrong information about chiropractic and tell your audience about its many benefits by providing quality content on your website, social media channels, and in your email marketing messages.
You can also provide advice that will help your audience keep their musculoskeletal health in good shape. Tips on how to deal with minor joint pains and aches by themselves will also go a long way in gaining their trust.
The highly informative and engaging content you post on your website and social media can also help you position yourself as an authority in the field.
With chiropractic marketing strategies, chiropractors can do more than just get more patients and drive revenue. They also stand a better chance of fostering brand loyalty, which will always pay off long term for any business.
Check out the infographic below for some of the best digital marketing strategies for chiropractors.


About the Author: paste
Anthony Vought is the Content Marketer of Digital Chiropractic Marketing, a team of expert web designers and digital marketing strategists who help chiropractors boost their practice's digital presence. He makes the most of his free time reading graphic novels and going for trail hikes with his colleagues and friends.