Is Content Really King: How Content Affects Web Conversions
When traffic visits your website, it will either be converted into sales or it will slip right through your fingers. What you ultimately want to strive for is Web content that maximizes lead conversions which increases your sales volume.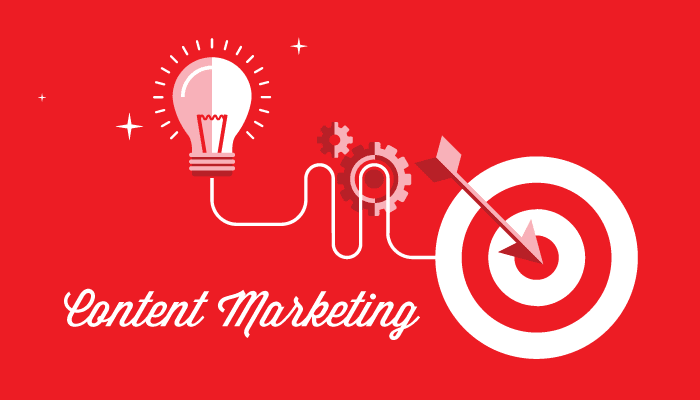 The better your website content does at converting leads into sales, the easier it becomes to develop a thriving online business. The following are a few important tips for improving the effectiveness of your Web content in order to increase traffic conversion rates.
The Clock Is Ticking
According to the Nielsen Norman group,the traffic that happens to visit your website will likely not hang around for longer than 59-seconds on average. This means that you have less than a minute to grab the attention of your traffic and convert these leads. Consequently, your website content must say or display something that is so appealing that people visiting your site will want to continue to remain there for longer than this reported average.
Things that can make a person want to stick around are funny, outrageous graphics that grab a user's attention and makes them laugh. The graphics you employ should be related to your website in some meaningful way to complement your site's efforts to convert leads. A secret about Web content is that if it makes people laugh, they will likely share it with all their friends. Of course, this will drive even more traffic to your website.
Or, you could have an engaging blurb that really makes a person want to know more about your company and its products. If a person is legitimately persuaded to stick around the right way, they will stick around. You will have gained more time to convert this lead into a paying customer.
Watch Spelling and Grammar Errors in Web Content
You may not realize it, but people visiting your website or landing pages will be rather critical of the small details like spelling and grammar mistakes. You must take the time to make everything look and read nicely polished. Many websites leave in these kind of mistakes, and this sends the message that your company is neither thorough, nor does it care much about quality. This is the wrong message to send to prospective customers.
A potential customer should really have no reason to complain about your company-particularly what is found on your company's website–that would distract them from converting. Clean, error-free content avoids becoming that kind of annoying distraction to potential leads on the verge of conversion.
Make the Point Clear
Too often websites have so much clutter or not enough content to indicate what the point of visiting the website is all about. This can be extremely frustrating to traffic, especially qualified traffic, that visits your site in search of what you are actually offering for sale.
When traffic lands on your website, it should be immediately apparent what it is your company does to service your site visitors. You can further display your USPs(Unique Selling Point) in form of benefits and reviews by your happy customers which can boost your online presence.
For instance, Youi showcased benefits reaped by customers who took their services. If your visiting Web traffic does not have that kind of experience on your website, they will click away and go find what they need elsewhere.
Give Your Leads a Limited Range of Options
If your website has a massive number of links that go on for what seems like pages and pages, then you are actually making it next to impossible for your leads to quickly convert into paying customers. When a visitor lands on your website, they should have a few options to choose from.
By limiting the number of options to click, you are herding your traffic where you most want them to go. Why would you ever want to give your leads a massive number of choices where the majority of those options do not lead directly to giving the lead the opportunity to convert? A few links that all present a lead with the opportunity to convert will help you to make far more sales, because the focus of your site is actually designed to convert leads in that case.
Study Your Metrics
By studying how many conversions your Web content is generating and which pages attract more traffic, you will begin to notice what features on your website are really working and which ones are duds. By eliminating the duds, you will be helping to maximize the amount of traffic that is exposed to the good features on your site that do the most converting for your business. You may have to tweak and test your Web content often to ensure it is generating solid lead conversions, but this is all part of generating Web content that aids the success of your business.
Capture Emails
An important factor to converting leads is capturing the email of a visitor to your website. Even if you do not convert this lead immediately, getting them to opt into your email list may help you to persuade them to convert into a paying customer down the line. The more emails you capture and add to your company mailing list, the more opportunities you have to market to this growing list of interested participants.
Clearly, they signed up because they want to learn more about your company and its amazing products. Do not be afraid to continue to educate and urge them to try out your products with email marketing attempts. Some companies earn far more off marketing to their email lists than off their websites alone.
Conclusion
The content on your website is the only real initial phase of communication that a visitor to your site will receive from your company. In this respect, it is critical to understand that your Web content is the only means by which you can capture a visitors email or compel a lead to convert into a paying customer on the spot.
By testing and tweaking this content, until your metrics show that you are being highly successful in converting leads, you are actively seeking for Web content that deeply appeals to your website traffic.
About the Author: Helen Cartwright
Helen is a passionate blogger, who excels in the Digital Marketing and Technology niche. When not wired in marketing strategies she ghost-write for a variety of authors who have their work published on leading online media channels such as The Huffington Post and Entrepreneur.com