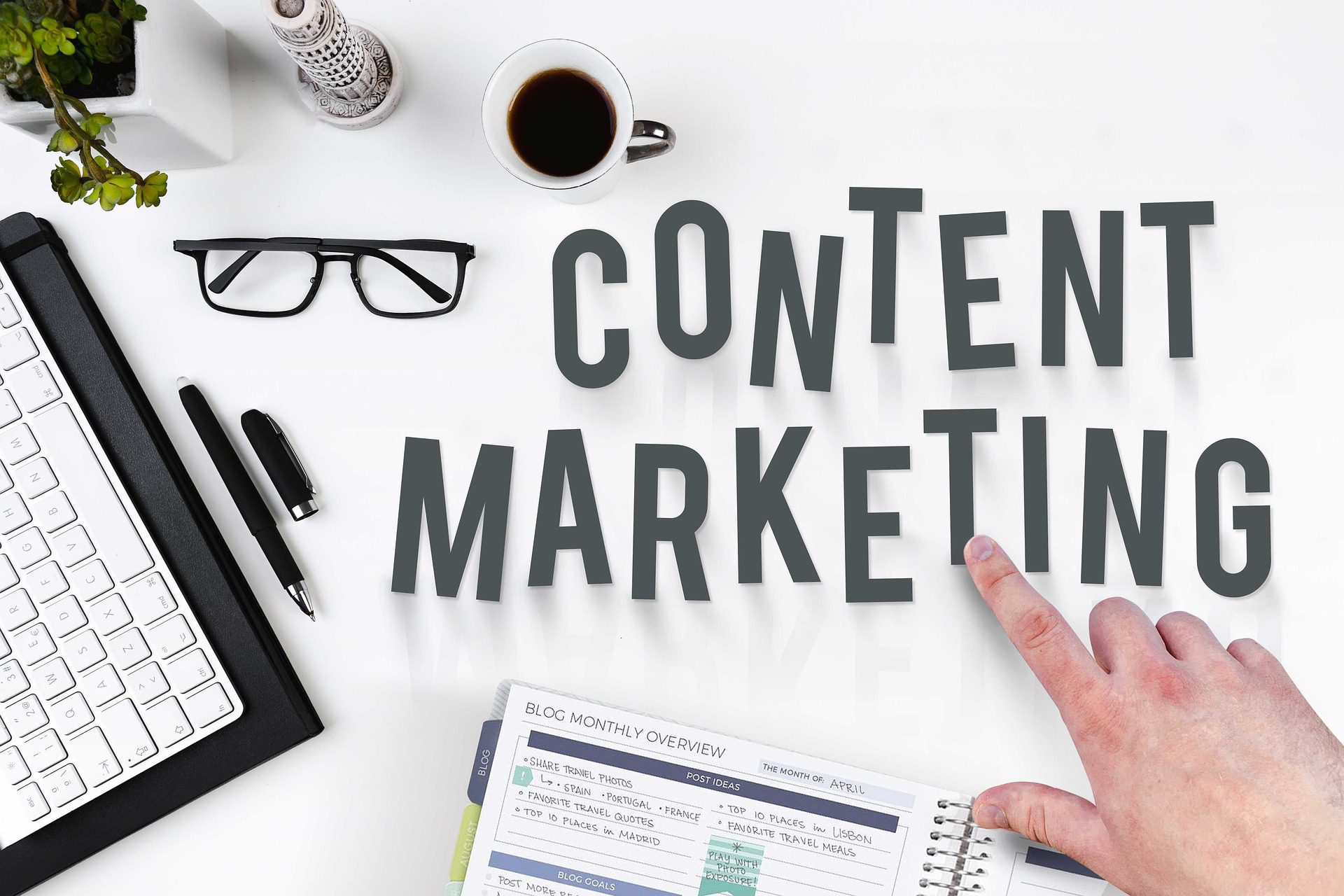 As a chiropractor, you're faced with stiff competition from all sides. Not only do you have to compete with chiropractic practices nearby, but also with other medical and alternative-medicine practitioners specializing in pain relief.
​To get ahead of the game and increase the flow of patients into your practice, you'll need to develop a solid digital chiropractic marketing strategy. This is where strategic content marketing comes in.
What is Content Marketing?
Content marketing is the process of creating and sharing relevant content to promote a business, convert prospective customers, and turn them into loyal patrons of your brand.
It's a mutually beneficial method of growing your business while also educating your audiences through blog posts, videos, email newsletters, and other forms of digital (sometimes, printed) content.
Content Marketing Tips for Chiropractors
Incorporating content marketing into your overall marketing strategy will help you build and establish your authority as a chiropractic brand and lead more new clients to your practice's doorstep.
We've put together 8 tips to better your content marketing strategy this 2021:
1. Audit Your Website's SEO
Before taking any steps to further improve your content marketing, perform an SEO audit of your website first. An SEO audit will help you fix any technical issues on the backend of your site; issues that may prevent your site from getting indexed or ranking for related searches.
When your web pages and its elements (meta tags, title tags, keywords, images, etc.) are correctly optimized for organic search, you'll have a better chance of ranking in search results.
2. Publish Blogs Regularly
Launching a blog is one of the best things that you can do for your chiropractic website's SEO. It's also an excellent way to help out people in need of information about chiropractic treatments, while positioning yourself as a trustworthy voice in the chiropractic community.
It can be grueling to produce and publish one fresh article after another, but doing so will do wonders for your organic search ranking.
Also, you don't have to pressure yourself about constantly putting out new blog posts. One or two relevant and well-written content per week should be good enough, as long as you do it consistently.
3. Send Out Email Newsletters
Regardless of what others say, email is still up there as one of the most effective methods of engaging and communicating with your existing and prospective patients.
Do you have a special promotion, a new blog post, or wellness tips that you'd like to share? Sending out an email newsletter each month is a great way to educate and update the people on your email list and nurture your relationship with them. This way, you stay top-of-mind whenever they're in need of chiropractic service.
4. Create Video Content
There are already too many text-only contents out there; making the shift to visual mediums will make your content stand out and catch the attention of audiences.
Whether you want to introduce your practice, promote a treatment, or explain something, creating a video around the topic would be the quickest way to make audiences understand the message you want to convey.
Shoot high-quality videos and post them on your YouTube and social media accounts to reach more people and boost engagement.
5. Implement a Review-Generation Strategy
You're more likely to trust the recommendation of a friend or an acquaintance, rather than a celebrity endorsing a product, right? Online reviews work the same way — they provide an unbiased view of your practice, so potential clients tend to trust them more. A good review could be the deciding factor between you and a competitor.
If you haven't been paying attention to your practice's online reviews, it's high time to set a review-generation strategy in motion.
Here's a tip: send a follow-up email to your clients after their appointment and ask them to post a review if they're happy with your service. Satisfied customers will be more than willing to vouch for you online.
6. Share Relevant Content on Social Media
Social media is one of the most powerful marketing tools today. Cultivating your social media presence by posting regular updates and engaging with people on various social media platforms such as Facebook, Instagram, and Twitter will go a long way in increasing referrals and triggering repeat-appointments.
One of the best things about social media is that it allows you to create and share content in fun and unique ways. Aside from texts, images, and videos, you can also post on Stories or hold a live broadcast to interact with audiences in real-time.
7. Write Guest Posts
Guest posts are blog articles that you publish on another website – preferably, on one that's related or relevant to your niche/industry. Guest posting on authoritative sites can greatly benefit your practice's exposure and credibility with both readers and Google.
Guest posts usually come with a link back to your website. The more you contribute, the more web links you accumulate. When plenty of other websites link back to yours, Search Engines will infer that your website possesses valuable content on the topic and increase your ranking on the SERPs.
8. Take Advantage of Paid Media and Targeted Advertising
Think you need to get more aggressive with your content marketing strategy? Try pay-per-click (PPC) advertising and social media ads. If you just launched your website or created social media accounts, paid advertising can help you gain ground and drive qualified traffic to your website/social media page faster.
The good thing about paid-for advertising such as Google Ads and Facebook Ads is that they don't require a huge budget and you can easily turn off the campaign once your site is already ranking well organically. You can also target specific demographics using segmentation for better ROI.
If you're serious about taking up online advertising, though, you may want to engage with a digital marketing professional to help maximize your budget and get results.
Quality Over Quantity
Content marketing for healthcare providers is constantly evolving. For your practice to stand out, you have to find out what people want to know, present the information in mediums that resonate best with your target audiences, and use the appropriate tactics at the right time.
More importantly, the goal here is to be the best of breed. Quality over quantity. If you want your audiences to spend time on your content, make sure to produce something that delivers amazing value.
About the Author: Anthony Vought
Anthony is the Content Marketer of Digital Chiropractic Marketing, a team of expert web designers and digital marketing strategists who help chiropractors boost their practice's digital presence. He makes the most of his free time reading graphic novels and going for trail hikes with his colleagues and friends.